Name: Roy Berger
Title: President and CEO
Company, city: MedjetAssist; Birmingham, Ala.
Number of employees: 26
Recent project: I organized my 60th birthday party, dubbed "60 for 60," with 60 people in attendance, from elementary school friends to present-day colleagues and family. It was touching to see all my years come to life as my worlds collided: first crush, first high school girlfriend, my wife, kids and parents in the same room.
First job: Summer camp counselor
Little-known fact about you: Every January, I go to major league baseball fantasy camp, where I play ball for a week with other balding, paunchy, out-of-shape guys and ex-major leaguers (some of whom are in worse shape than I am).
Your Business
Essential business philosophy: Hire those who know more about their job responsibilities than you do. This puts you in a position to counsel and suggest, not dictate.
Best way to keep a competitive edge: I strive to be open, honest and fair with both our members and our employees. At the end of the day, a high-road approach will always be rewarded.
Yardstick of success: Turning in better numbers and a better performance organization-wide than the previous year. Knowing that in all cases we did the right thing for members and for our ownership.
As a Traveler
What is the most important item you take when traveling? Workout clothes
How you spend your time on board? Reading and catching up on periodicals, which seem to amass
Favorite restaurant in the world: Joe's Stone Crab, Miami Beach
Favorite destination: London and Maui
About Your Brand
What can travelers expect from MedjetAssist?
We honor our commitment to our members.
What makes MedjetAssist different from travel insurance companies?
We do not offer an insurance policy but rather program membership. We are a "hospital of choice" program: Our members who meet transport criteria tell us where they would like to be moved for the balance of their in-patient stay. This is different from programs that use the closest appropriate medical center, in which the program, not the individual, is in control.
What is the most challenging aspect of attracting new members?
The most challenging part of this niche business is helping people understand the benefit of membership and overcoming the "It won't happen to me" syndrome. It may not, but we know firsthand it happens to someone almost every day of the year, so why not have the protection in place?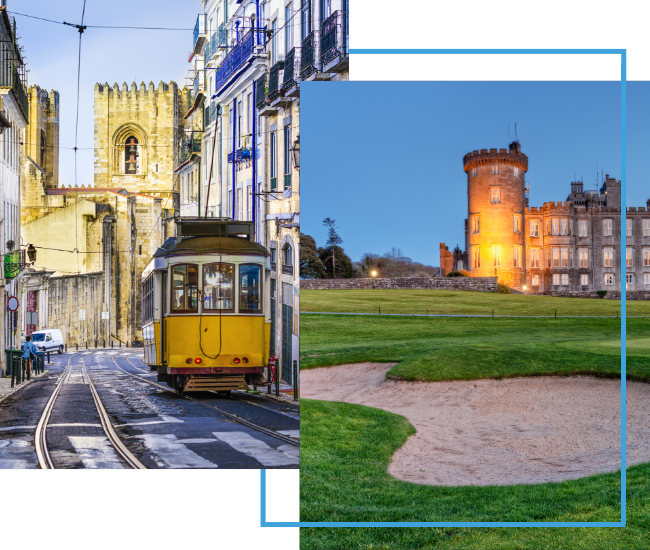 FX Excursions
FX Excursions offers the chance for once-in-a-lifetime experiences in destinations around the world.
Explore Excursions
A new and expanded campus at the Buffalo AKG Art Museum has been completed, reopening this summer and featuring new architecture designed by the architectural office of OMA New York, led by partner Shohei Shigematsu and project architects Lawrence Siu and Paxton Sheldahl, with Cooper Robertson (executive architect). The new expansion includes the Jeffrey E. Gundlach Building and extensive renovations to existing buildings. A $20-million commitment from New York State and Governor Kathy Hochul helped fulfill the expansion's budget and completes the $230 million capital campaign, the largest campaign for a cultural institution in the history of Western New York State.
Sponsored Content
Are you looking to enhance your business trip with a little leisure? Look no further than Portugal, a country renowned for its captivating blend of history, culture and natural beauty. And with TAP Air Portugal, you can effortlessly transform your business trip into an unforgettable bleisure adventure. Discover why Portugal and TAP Air Portugal are the perfect combination for an enriching and rejuvenating experience.
Ever since opening in 2021, Nobu London Portman Square has served as the focal point for many gatherings, stays and experiences. This fall the hotel's Nobu Bar adds four more reasons to visit with an exciting array of offerings, menus and events.