Name: Rosemarie Andolino
Title: Commissioner
Company, city: Chicago Department of Aviation; Chicago, Ill.
Number of employees: 1,500 between Chicago O'Hare International and Midway airports
Recent project: I began work on one of the world's largest construction projects 11 years ago at one of the busiest airports in the world, and the work is ongoing. Recently, we opened Runway 10C, the end of Phase I of the project.
First job: Selling subscriptions to the Daily Herald to win a new bike, then working concessions in my grandparents' bingo hall
Little-known fact about you: My family and friends mean everything to me, and my co-workers are like family.
Your Business
Essential business philosophy: Work hard. I don't ask anyone to do what I wouldn't do. I created seven expectations for the Department of Aviation: Teamwork/Collaboration, Integrity/Honesty, Courage, Results-driven, Respect, Safety and Quality.
Best way to keep a competitive edge: I secretly shop the airports — experiencing what the travelers in our airports experience. Reading and staying up on social media help; just look around and take it all in. I take pictures of everything; details make the difference. Always fire on all cylinders.
Yardstick of success: Understanding what is happening around the world and how or if it will work in Chicago
Rosemarie Andolino as a Traveler
What is the most important item you take when traveling? My phone
How do you spend your time on board? Work; the airplane forces you to focus and think through ideas.
What is your favorite restaurant in the world? Made in China, Beijing
What is your favorite destination in the world? Italy
About Chicago Department of Aviation
What does the city of Chicago offer travelers? Chicago has not yet had its due. It is the most American of American cities, with world-class luxury shopping and accommodations, 26 miles of lakefront, renowned museums and architecture, nightlife and music for everyone, world-premiere theater and 25 Michelin-starred restaurants.
Chicago's hotel market is responding to heightened demand with highly anticipated hotel openings, including the world's first Virgin Hotel. Since 2013, developers completed 2,004 hotel rooms in downtown Chicago. Another 2,000 are under construction, with thousands more in the planning.
Chicago continues to reinvent with development projects like the expanded Riverwalk along the Chicago River. And architectural marvels like Chicago's newest attraction at 360 Chicago in the John Hancock Center give thrill-seekers an exciting and safe way to take in views of the city from a never-before-seen angle.
What conveniences make business and leisure travel through Chicago O'Hare easier? The unsurpassed variety of onward flights on both network (American, United) and low-cost carriers (Southwest, Spirit) facilitate efficient connections to anywhere in North America.
In summer 2013, O'Hare became the first U.S. gateway to offer expedited immigration processing via Automated Passport Control kiosks for U.S. and Canadian citizens. This in turn freed up U.S. Customs and Border Patrol agents to more efficiently process foreign passport holders. Immigration processing times are expected to further decrease in the upcoming year as CBP recently received funding for more than 100 new agents at both Chicago airports.
What does the O'Hare of 2020 look like? Under the leadership of Mayor Rahm Emanuel, Chicago continues to evolve; and its airports continue to improve capacity, efficiency and customer service.
The Chicago O'Hare of 2020 will be a world-class airport reflecting our world-class city — an airport to meet Mayor Emanuel's goal of welcoming 55 million visitors to the city each year, as well as being among the top airports for handling air cargo. O'Hare will connect Chicago to the world with an array of carriers providing non-stop flights to more destinations than any other airport in the world.
The CDA serves as a benchmark for environmental stewardship by embracing the best environmentally, socially and economically responsible practices. Our goal is to complement and promote Mayor Emanuel's commitment to sustainable initiatives and to enhance the quality of life for Chicago residents.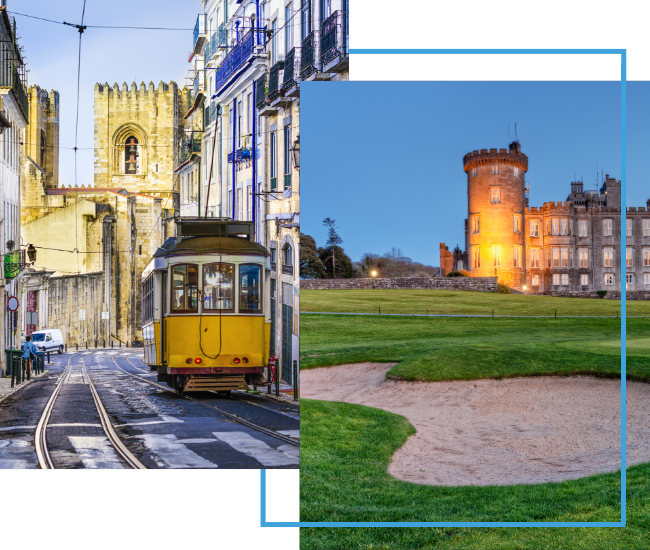 FX Excursions
FX Excursions offers the chance for once-in-a-lifetime experiences in destinations around the world.
Explore Excursions
It's time to start dreaming of your next trip. Here's some destination inspiration for you. Take a visual journey through these U.S. Christmas markets with us.
Sponsored Content
In an increasingly digital and interconnected world, the Global Business Travel Association (GBTA) Convention remains an indispensable platform for business travel industry professionals seeking to make the most of the power of face-to-face connections. Taking place August 13–15 in Dallas, the 2023 GBTA Convention provides the unique opportunity for professionals and companies to join visionaries, thought leaders and industry experts for meaningful networking, cutting-edge insights and inspiring innovation.
Everyone loves a good Christmas tree, but these iconic hotels around the world take it one step further with designer-styled trees illuminating lobbies and public spaces, wowing all who enter. From Lela Rose to Louis Vuitton, don't miss these ultra-luxury trees redefining tree decorating as we know it.