Name: Rob Friedman
Title: Vice president of marketing
Company, City: American Airlines, Fort Worth
Number of employees: AMR Corp. has more than 81,000 employees worldwide.
Recent project: We unveiled American's new, more modern look, which included developing the product strategy for our new fleet, designing new aircraft interiors and promoting new aircraft.
First job: I started my own yard service when I was 12.
Little-known fact about you: I'm color-blind.
YOUR BUSINESS
Essential business philosophy: Put customers at the center, as they are the key to our success. As we continue our journey to modernize our great airline, we focus on building an exceptional travel experience with our customers at the center. Our industry is intensely competitive, and we recognize making enhancements our customers value will differentiate us from our competitors.
Best way to keep a competitive edge: Anticipate what's coming next. In the airline industry, I've seen that innovation, proactive planning and flexibility are key elements for success, allowing us to stay ahead of the curve and prepare for the unexpected.
Yardstick of success: Positive feedback. Nearly two years ago, we began making investments in our airline to create a world-class travel experience — creating our new look, ordering more than 500 new aircraft, updating technologies and tools for our people, and much more. There's nothing better than hearing from our customers and our people that we're getting it right.
ROB FRIEDMAN AS A TRAVELER
What is the most important item you take when traveling? My smartphone
How do you spend your time on board? I spend most of my time talking with our flight crews to gain perspective and feedback on what's working, what could be improved. They provide incredibly valuable input, ranging from what our customers say to how we can make crews more effective in delivering products and services. It is always a lively discussion. If I have time, I catch up on email with our onboard WiFi or watch a movie I missed in theaters. And I never miss an opportunity to indulge with a baked-on-board cookie or made-to-order sundae. For overnight international flights, I try to get about five hours of sleep so I can be refreshed and ready to hit the ground running.
What is your favorite restaurant in the world? Chez Marianne, Paris — a hole in the wall with great Mediterranean food and good memories of being there with my family.
What is your favorite destination in the world? Anywhere with beaches or ski slopes and preferably no cell service, but that is becoming rare.
ABOUT AMERICAN AIRLINES
What future product developments can travelers expect from American Airlines? American recently unveiled a new look, providing a visual representation on the outside of our aircraft that reflects the progress we've made on the inside. Our new look is modern and clean and symbolizes our passion for progress and the soaring spirit that is uniquely American. As we continue to modernize and refresh, it will find its way into everything we do — from airports to technology to the service we provide customers to new uniforms for many of our people.
What are the details of American Airlines' new transcontinental service? We know many of our best customers fly coast to coast quite often, and our new Airbus A321 transcontinental aircraft allow us to further differentiate the experience, providing a relaxing environment for premium-class customers to rest, work or stay entertained in flight. The new fleet provides fully lie-flat seats in first and business class, in-flight WiFi, in-seat entertainment and universal AC power outlets at every seat.
American also plans to offer customers throughout the aircraft the ability to use our new cutting-edge in-flight entertainment system for seat-to-seat chat; to receive live text news and weather updates; and access 3-D moving maps, airport maps, connecting gate information and more.
What is the most challenging aspect of thriving in the North American market? Adapting to the ever-changing environment can be a challenge at times, but it also makes my job exciting. At American, our main priority is the satisfaction of our customers, and we work diligently to provide high-quality products and services they will value.
The long lead times in our business can sometimes prove challenging when it comes to understanding what our customers will want years in advance. That said, we continuously evaluate feedback from customers, monitoring changes in demand and anticipating upcoming trends in the travel industry to meet the needs and wants of our customers.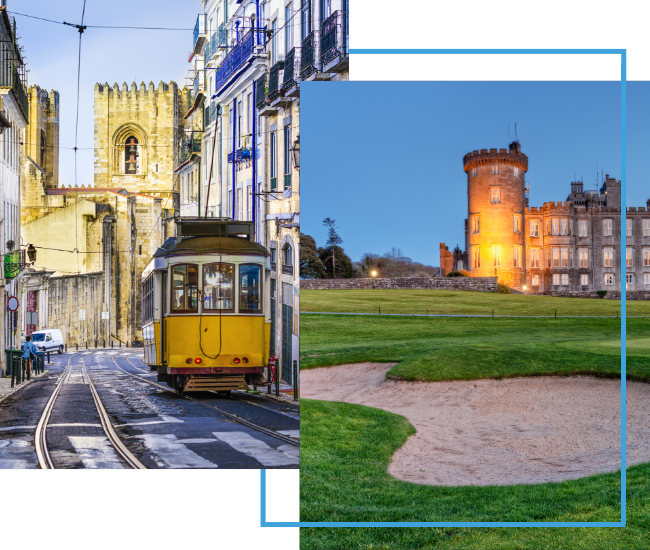 FX Excursions
FX Excursions offers the chance for once-in-a-lifetime experiences in destinations around the world.
Explore Excursions
Less than five years ago the world's first hybrid cruise ship, Hurtigruten Expeditions' MS Roald Amundsen, set sail for Antarctica in November 2019 with 450 passengers. The battery-hybrid-powered ship, named for the first man to cross the continent and reach the South Pole, was built specifically for voyages in polar waters. Its battery-hybrid power reduces the ship's consumption and CO2 emissions by 20 percent compared to equally sized ships.
Sponsored Content
Are you looking to enhance your business trip with a little leisure? Look no further than Portugal, a country renowned for its captivating blend of history, culture and natural beauty. And with TAP Air Portugal, you can effortlessly transform your business trip into an unforgettable bleisure adventure. Discover why Portugal and TAP Air Portugal are the perfect combination for an enriching and rejuvenating experience.
A few months ago, I flew Polaris business class on a United flight from Dulles (IAD) to Paris (CDG). It was only when I got to my hotel in Paris I realized that I didn't have my iPad or its bag or accessories. Since I had been working on it in the restaurant in the Polaris lounge and then went directly to the gate, I knew I either left it propped up on my table when I packed up or in my business-class seat. But what was the best method to alert the airline about my careless mishap and (hopefully) retrieve it? With spotty data and WiFi, searching for information on my phone was frustrating and slow. Here's what I learned from the anxiety-inducing experience (and unexpected ending) about what to do if you leave something behind on your flight: