As the saying goes, don't put all your eggs in one basket or you might lose everything at once. Portfolio diversification is key; having a variety helps mitigate the risk of the decline in your investment.
Real estate offers an excellent place to further diversify your holdings. Residential real estate allows for single-family, multifamily and even mobile home investing, while commercial real estate investing provides value appreciation, diversification of your portfolio and, the king of it all, cash flow.
U.S. tax law provides some benefits for real estate investing that don't apply to other investment types. Depreciation paired with the 1031 exchange tax deferral makes real estate a safer bet than most investments in uncertain times.
Real estate is a physical asset and, similar to other physical property, depreciates over time. Accounting for depreciation on your taxes can be a powerful tool because the property isn't a cash expense incurred by the owner every year, yet it allows for a potential decrease in taxable income resulting in tax savings. For example, a rental property with a net income of $200,000 is subject to a yearly depreciation expense of $50,000, which decreases the net income to $150,000. At a tax rate of 35 percent, this $50,000 yields a tax savings of approximately $17,000. The tax savings can be significant over the holding period of the investment. Be aware the depreciation expense taken every year lowers your cost basis in the property, important upon the sale of the property.
On the flip side, another potential benefit is the appreciation in property value. However, when a property appreciates, the tax liability can be significant upon sale. Let's say a property purchased for $500,000 with an annual depreciation expense of $25,000 is sold after 10 years. The basis decreased from $500,000 minus $250,000 depreciation ($25,000 per year) to $250,000. The difference between the selling price and the adjusted cost basis is considered a capital gain and is taxable income. If this property sells for $1 million, the taxable gain is $750,000. Great investment but big tax bill! You may employ a 1031 exchange (a strategy derived from Section 1031 of the Internal Revenue Code), which allows you to defer the capital gain taxes on this sale so long as the proceeds are used to acquire a "like kind" property. A few rules must be followed to properly execute a 1031 exchange. With no limit on how many times a 1031 exchange can be completed, utilizing this tax strategy correctly can help your portfolio continue to grow as you invest in bigger and bigger properties.
While real estate investing can be a great way to diversify your portfolio, there is significant strategy involved. To maximize your earning potential and minimize your tax obligations, be sure to work with a business advisor who specializes in the real estate industry.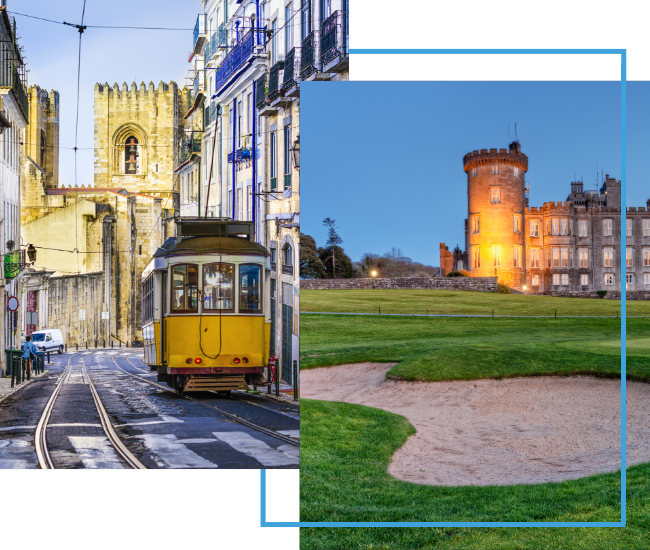 FX Excursions
FX Excursions offers the chance for once-in-a-lifetime experiences in destinations around the world.
Explore Excursions
If fabulous food and beverages are a must-have for any weekend getaway, then look no further than the City of Brotherly Love. Whether your palate has a penchant for vibrant Latin American fare or cozy French cuisine, whether you're an oenophile looking to swirl, sniff and sip your way around the globe or you'd rather sample farm-to-glass cocktails, Philly's got it all this fall. (With the exception of Bolo, which is a short taxi or Uber ride away and definitely worth the trip, the rest of these spots are all within walking distance of each other.)
Sponsored Content
Whether it's the people, the craic (fun) or the coasts, travelers always find something to love about the island of Ireland. What fills your heart?
From Santoríni to Dubai to New York, some hotels just have that "it" factor that draws visitors far and wide. For some hotels it's their proximity to popular landmarks and attractions, for others it's their amenities. But these hotels have something few can claim: a true room with a view.