Name: Pierre Perusset
Title: General manager
Company, city: The Ritz-Carlton, Hong Kong
Number of employees: 570
Recent project: Daily operations at The Ritz-Carlton, Hong Kong
First job: My first job in the industry was "apprentice server" at the age of 16.
Little-known fact about you: I have learned karate (broke my hands twice when I was young), silat (Indonesian martial art), energy-restoring methods including tai chi and reiki and some practices of the Universal Tao System (healing sounds, qi gong, healing love), in addition to healthy eating. I exercise regularly and can do 100 push-ups in three minutes!
Your Business
Essential business philosophy: Love the people who work with you and around you, and treat them with respect and dignity. Love your guests as if they were family and do everything you can to make them happy.
Best way to keep a competitive edge: My team and I always aim to deliver personal experiences which will create long-lasting memories for our guests and touch their hearts.
Yardstick of success: Receiving a thank-you letter from guests or reading a guest review praising our ladies and gentlemen or a specific employee of the hotel for their great service — all are testimony to our achievements.
Pierre Perusset as a Traveler
What is the most important item you take when traveling?
A great book and sports attire, so I can work out
How do you spend your time on board?
Reading books and magazines, watching the latest movies
What is your favorite restaurant in the world?
Tosca on the 102nd floor of The Ritz-Carlton, Hong Kong
What is your favorite destination in the world?
Amazing Thailand
About The Ritz-Carlton, Hong Kong
What amenities are available to business and leisure travelers staying at The Ritz-Carlton, Hong Kong?
Occupying floors 102 to 118 of the International Commerce Centre in Kowloon, The Ritz-Carlton, Hong Kong is the highest hotel in the world. The hotel's 312 guestrooms all offer spectacular city and harbor views. The Club Lounge (open 24 hours), featuring meeting facilities, six exquisite food and beverage presentations and breathtaking views, is ideal for both business and leisure travelers. The hotel offers six dining venues including the state-of-the-art Michelin-starred Italian restaurant Tosca; the Michelin 2-star Chinese restaurant Tin Lung Heen; The Lounge and Bar, with an international all-day dining menu; and Café 103, which serves signature chocolate afternoon tea. The rooftop bar, Ozone, is truly a stunning venue at 1,600 feet above sea level. For those wishing to relax and indulge, The Ritz-Carlton Spa by ESPA located on the 116th floor features nine deluxe treatment rooms and two couple's suites, redefining the urban spa experience in the city and across Asia. The hotel features a fully equipped fitness center (open 24 hours) and an indoor pool on the 118th floor with an LED screen on the ceiling that measures 90 feet by 23 feet, as well as one of the largest ballrooms in the city at 9,300 square feet. Complemented by an additional four meeting rooms, the ballroom has become the major social venue for Hong Kong and has set the benchmark for events in the region.
Tell our readers about the hotel's guestrooms.
Imagine being on a plane and looking down from the window. Being in the highest hotel in the world at an altitude of 1,600 feet is a similar feeling, except we are not moving. All our guestrooms located from floors 105 to 117 offer fascinating views of Hong Kong and Victoria Harbour.
What's on the horizon for the property in 2015? Are any special events or programs planned for the hotel in the next year?
I won't tell you everything; however, we are planning to open a new and extremely exclusive 18-seat bar counter/restaurant on the 118th floor, where diners can enjoy a panoramic view of Victoria Harbour. This will be one of the most exclusive dining experiences in the world!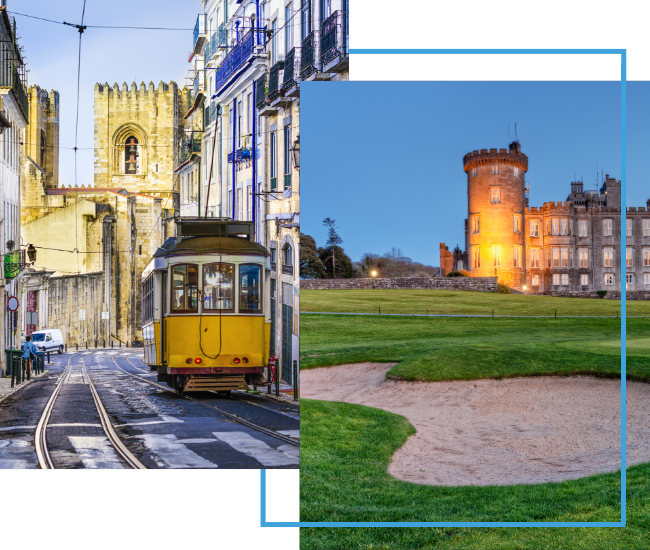 FX Excursions
FX Excursions offers the chance for once-in-a-lifetime experiences in destinations around the world.
Explore Excursions
Less than five years ago the world's first hybrid cruise ship, Hurtigruten Expeditions' MS Roald Amundsen, set sail for Antarctica in November 2019 with 450 passengers. The battery-hybrid-powered ship, named for the first man to cross the continent and reach the South Pole, was built specifically for voyages in polar waters. Its battery-hybrid power reduces the ship's consumption and CO2 emissions by 20 percent compared to equally sized ships.
Sponsored Content
Are you looking to enhance your business trip with a little leisure? Look no further than Portugal, a country renowned for its captivating blend of history, culture and natural beauty. And with TAP Air Portugal, you can effortlessly transform your business trip into an unforgettable bleisure adventure. Discover why Portugal and TAP Air Portugal are the perfect combination for an enriching and rejuvenating experience.
A few months ago, I flew Polaris business class on a United flight from Dulles (IAD) to Paris (CDG). It was only when I got to my hotel in Paris I realized that I didn't have my iPad or its bag or accessories. Since I had been working on it in the restaurant in the Polaris lounge and then went directly to the gate, I knew I either left it propped up on my table when I packed up or in my business-class seat. But what was the best method to alert the airline about my careless mishap and (hopefully) retrieve it? With spotty data and WiFi, searching for information on my phone was frustrating and slow. Here's what I learned from the anxiety-inducing experience (and unexpected ending) about what to do if you leave something behind on your flight: