Name: Park Wan-su
Title: President and CEO
Company, city: Incheon International Airport Corp.; Incheon, South Korea
Number of employees: 1,100
Recent project: We selected new operators for Incheon Airport duty-free: Hotel Lotte, Hotel Shilla and Shinsegae Group.
First job: After high school, I worked for an electronics manufacturer in the Masan Free Trade Zone.
Little-known fact about you: When I was mayor of Changwon City, I served as the first chairman of the EcoMobility Alliance.
Your Business
Essential business philosophy: Practice "BEST" leadership: Go back to the Basics and Ethics, drawing Support and Team effort from the members.
Best way to keep a competitive edge: By emphasizing communication and cooperation in a transparent management strategy, we adapt to trends and share ideas of internal and external stakeholders in real time, minimizing wrongful practices.
Yardstick of success: Continue being the world's best airport. Incheon Airport has been named Best Airport in the World for 10 consecutive years through the Airport Service Quality survey of Airports Council International and Global Traveler's GT Tested Reader Survey, and listed in GT's Hall of Fame for outstanding performance for the past decade.
Park Wan-su as a Traveler
What is the most important item you take when traveling? A book of prose or essays, or one about my destination
How do you spend your time on board? I read, listen to music or watch movies and use the time to reflect and relax.
What is your favorite restaurant in the world? I enjoy the dishes of Pyeongchang, the Korean city that will host the 2018 Winter Olympics, famous for buckwheat noodles, crêpes and jelly that are healthy, tasty and perfect for vegetarians.
What is your favorite destination in the world? Wherever there's great nature, like the Canadian Rockies; as for cities, Rio de Janeiro and Budapest
About Incheon International Airport Corp.
What unique features help Incheon Airport continue to win awards?
Close collaboration and communication of 40,000 employees from 900 institutions working for Incheon Airport form the basis for our continuous awards. Employees share the goal of providing the world's best service while maintaining safety, speed and convenience, and try their best in their positions. Sharing information and know-how through collaboration is especially effective in improving service. We also differentiate Incheon Airport as a "culture-port" — more than a mere transportation means, a venue offering culture and art. K-pop, classical and Korean traditional music performances take place 23 times a day throughout the airport, and 12 centers feature Korean culture programs.
Tell us about the dining options at Incheon Airport.
In January, we debuted new food and beverage providers and in March launched a renewal of airport shops. Popular local restaurants and globally recognized brand stores offer diverse menus that satisfy the taste buds of passengers from home and abroad. We offer more options for fast food and other popular items: Korean, Chinese, Asian and Western as well as vegetarian and Halal food. Foreign passengers who want a special experience can try traditional Korean bulgogi, galbi and bibimbap. Passengers enjoy our new pop-up and Incheon Delicacy stores.
What is in store for the airport?
As Incheon Airport exceeded its annual passenger capacity of 45 million last year, we will expand and improve facilities and maximize operational efficiency to maintain the world's best service quality. We will move up operating hours of check-in and security check; encourage self-services including self bag drop, self check-in, Web check-in and auto-immigration; and reduce congestion by enhancing our guide map and manpower allocation. We continue to increase aviation demand and expand the network; by winning major airlines and low-cost carriers to build a balanced network of short- and long-haul routes, we will achieve the goal of hosting 50 million passengers and 10 million transit passengers by 2017. A third-phase construction project, including a second passenger terminal and additional facilities, will be 45.7 percent complete by the end of 2015 and operational by 2017, increasing passenger capacity to 62 million and bringing technology, nature and culture together to make Incheon Airport one of the most attractive airports.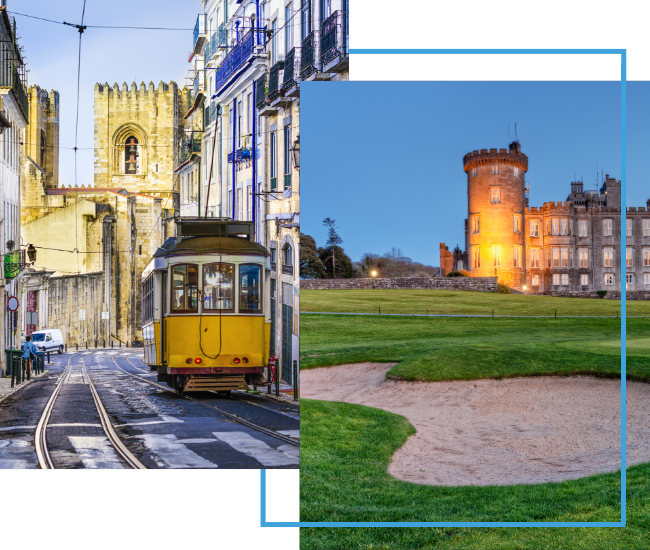 FX Excursions
FX Excursions offers the chance for once-in-a-lifetime experiences in destinations around the world.
Explore Excursions
Everyone loves a good Christmas tree, but these iconic hotels around the world take it one step further with designer-styled trees illuminating lobbies and public spaces, wowing all who enter. From Lela Rose to Louis Vuitton, don't miss these ultra-luxury trees redefining tree decorating as we know it.
Sponsored Content
Many small- and medium-sized businesses face time and budget constraints when organizing corporate hotel travel for employees. To address this problem, IHG® Business Edge emerged as a cost-free business travel solution for small- to medium-sized enterprises, offering travel managers exclusive access to enticing perks, handpicked educational resources and comprehensive company travel metrics. IHG Business Edge connects our loyal customers to our portfolio of 5,800 hotels and resorts across 18 brands in more than 100 countries.
More than 22 million visitors pour into Bangkok each year, adding to the roughly 11 million residents of the Thai capital famous for its bustling streets. Packed with food carts, markets and cultural spectacles, life in Bangkok is unusually defined by its vibrant street scene, both day and night. That means you don't necessarily need a solid plan when heading out on any given evening.