Providing relief from aching, damaged joints is big business. The 2019 American Joint Replacement Registry, published in May 2020 in partnership with the American Academy of Orthopedic Surgeons, reveals more than 1.7 million hip and knee replacement procedures were performed in the United States. Classified as orthopedic surgery, the average cost of a hip replacement performed in a U.S. hospital is more than $39,000 — equivalent to a whole lot of first-class travel time in a multitude of posh destinations, and then some.
Many people doing the math conclude they can combine their health and surgical goals with travel and come out ahead by choosing a high-end, accredited hospital with skilled medical staff in a location beyond U.S. borders. The savings are often significant. A hip replacement surgery in India, Costa Rica or several other countries averages $7,000–15,000. In some locations, the total cost for out-of-country surgery can even include basic travel and rehab costs.
It's no surprise this type of cost savings inspires more than 1 million U.S. citizens each year to dust off their passports. In addition to Costa Rica, countries ranking as top destinations for orthopedic surgery include Germany, South Korea, Switzerland, the United Kingdom, Spain and Italy. Respected hospitals include Inselspital and Schulthess Klinik in Switzerland; Hospital Universitario La Paz in Madrid, Spain; Istituto Ortopedico Rizzoli in Bologna, Italy; Severance Hospital–Yonsei University and KyungHee University Medical Center in South Korea; Charité – Universitätsmedizin and Helios ENDO-Klinik in Germany; and Royal National Orthopaedic Hospital in the U.K.
These institutions all offer more than one type of joint replacement, based on careful assessment of the needs and challenges of individual patients. Options include joint preservation procedures, minimally invasive procedures to replace a specific, affected joint such as a shoulder, hip or knee; or arthroplasty, surgery to entirely swap out a failed joint with an artificial implant.
Exciting advances in robotic-assisted technologies made these types of joint replacement procedures safer and more accurate through the rendering of 3-D models of bones that allow for a highly customized surgical plan while also providing an opportunity for surgeons to engage in a virtual test run prior to the actual procedure.
Remember that while many joint surgeries are now performed as outpatient procedures, rehabilitation and temporary mobility issues may slow you down in the short term. Plan your journey with that possibility in mind. You may have a new hip or knee, but serious sightseeing up hills and along ancient cobblestone lanes post-surgery may be more than you're up to. Organize your leisure and exploration time for the days leading up to your treatment, and save the time after surgery for restorative spa and wellness indulgences.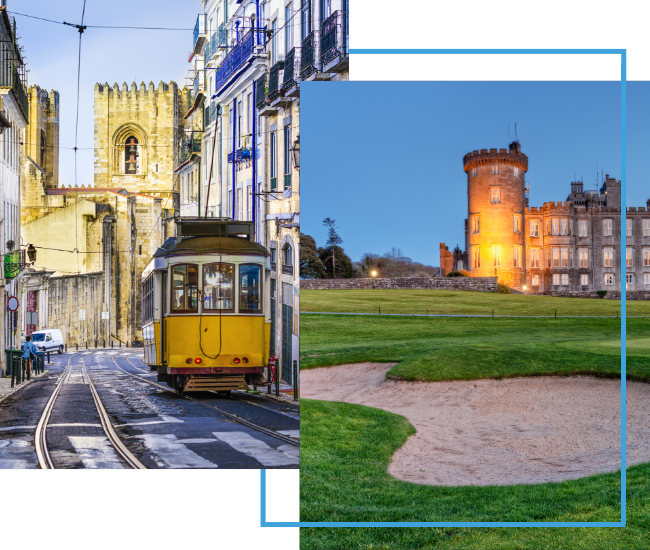 FX Excursions
FX Excursions offers the chance for once-in-a-lifetime experiences in destinations around the world.
Explore Excursions
Did the new film Oppenheimer rouse your interest in the nefarious world of international espionage? You can go straight to the real-life setting for covert actions this November (Nov. 10–12), when La Fonda on the Plaza in Santa Fe hosts a specially themed "Spies, Lies and Nukes" weekend. The hotel actually served as the retreat location for Manhattan Project scientists, who stayed at La Fonda on the Plaza to take a break from the stress of their work. During the weekend, the property's La Fiesta Lounge will make a tasty nod to those days by serving up a special Atomic Martini.
Sponsored Content
Many small- and medium-sized businesses face time and budget constraints when organizing corporate hotel travel for employees. To address this problem, IHG® Business Edge emerged as a cost-free business travel solution for small- to medium-sized enterprises, offering travel managers exclusive access to enticing perks, handpicked educational resources and comprehensive company travel metrics. IHG Business Edge connects our loyal customers to our portfolio of 5,800 hotels and resorts across 18 brands in more than 100 countries.
Ever want handcrafted martinis and freshly shucked oysters delivered straight to your room? The Read House's New Martinis & Pearls service has you covered. Shining in 1920s-themed decor, the historic hotel in the heart of Chattanooga offers a true Gatsby-esque experience, now further elevated with this upscale amenity. Guests can now indulge in their perfectly chilled martini, made to order, and "pearls" (oysters) in the comfort of their room.