Melbourne has a way of getting under your skin. Once you've visited, it nags and gnaws at you in a glorious way, reminding you why you need to return. For the coffee and the culture. For the cuisine and the wine. And for the people, shopping, street art and the electric and eclectic vibe of this world-class city.
The capital of Victoria, Melbourne is the second most populous city in Australia, after Sydney. With a reputation of being friendlier than Sydney or Perth, Melbourne has a somewhat West Coast casual feel (think Los Angeles). It's warm and welcoming, making you feel connected and at home. I was happy to be back.
After finishing up our business trip, my associate and I met in Federation Square, an iconic architectural landmark by the riverfront adjacent to Melbourne's busy Flinders Street Station. The buildings in the square follow a somewhat chaotic deconstructivist style with modern, minimalist shapes. The subject of intense ridicule when it opened in 2002, Federation Square has since earned the admiration of locals. (Oprah visited the square in December 2010, surrounded by 5,000 adoring fans and the premier of Victoria and the prime minister.)
We were meeting for a Lanes and Arcades tour offered by Hidden Secrets Tours. What I like about the outfit is its inclusion of innovative, entrepreneurial places off the beaten path. Our four-hour walking tour made stops at local independent designers, boutique stores, quirky cafés and world-famous street art locations, giving the background and stories about architecture and the vibrant coffee culture stashed in hidden lanes. The price includes a morning tea or coffee stop and a bistro-style lunch with a glass of wine. The tour gave us a general orientation so later we could branch out on our own.
That afternoon we went back through the lanes and byways, where the heart of the city lies, to immerse ourselves in the unique café and coffee culture thriving in the urban laneways. I remembered the words of my local friend Linda Herd: "Coffee is the lifeblood of Melbourne and has to be great!"
Melbourne holds its crown as coffee capital of Australia, even hosting an annual coffee expo. Coffee is such a serious staple here, locals have their own terminology. So whether you order your brew by clover, cold-drip, aero-press, siphon or pour-over (all machines that would make a chemistry lab blush if it could), you are bound to have a perfectly memorable cup. But it's not just about the machine. The bean and the roast dictate whether your cup of java rises from ordinary to extraordinary. The extra footnotes come from single-origin beans, premium small-batch roasts and terroir.
While most Australians simply order a latte or short black, folks identify you as an insider when you order a piccolo latte — made with espresso and less milk so espresso remains the dominant taste. White lattes, cappuccinos and flat whites are also popular. My associate and I ordered the piccolo latte and sat back to enjoy the passing scene. We soon learned local coffee hot spots include Manchester Press, Sensory Lab and the League of Honest Coffee.
But it's not only coffee that this city elevates; it also celebrates global cuisine in a big way through its extremely diverse cultural population. Dining out in Melbourne is serious fare, as this is a foodie town with a huge culinary reputation. "Diversity and fusion is what makes the Melbourne restaurant scene so vibrant," my friend Linda told me. "No one is afraid to experiment, and patrons are keen to try out new tastes as well as savor old favorites."
The Central Business District houses an eclectic mix of restaurants, cafés, bistros and food trucks that offer exquisite fare. Or you can venture a tad further to any of the diverse neighborhoods such as Richmond for Vietnamese, Fitzroy for Spanish, Brunswick for Lebanese and Carlton for Italian. As one local told us, "It's the only place in the world where you can dine at a different type of restaurant with a different style every day of the year." We headed to Neil Perry's acclaimed Rockpool Bar & Grill where we enjoyed three types of Australian oysters and Wagyu steak before retiring for the evening.
The next day, a local friend joined us to sample the hidden treasures of the Mornington Peninsula, harboring exquisite wines and bistros. While a favorite with locals, it's largely undiscovered by tourists. You'll find no better place for wine, cuisine, art and nature.
Mornington is only about an hour's drive from Melbourne, but in that hour the scenery changes from urban sophistication to bucolic countryside, with sandy shores giving way to the rugged Bass Strait coastline. Perched between two bays, the maritime climate, topography and soil in the peninsula create distinct microclimates which in turn produce distinctive tastes.
The peninsula is home to the region's celebrated Pinot Noir. The area also offers cool-climate varietals. And though Chardonnay has gotten a bad rap for excessive oakiness imparted by novice California winemakers, it's time to revisit this darling, as the cool-climate Chardonnay is full of flavor. Try a Sangiovese or Gewürztraminer or some of the newer regional varietals that include Pinot Grigio, Pinot Gris and Shiraz. In general, Mornington Peninsula wines present a textured complexity that is elegant and lingering.
Our first stop was Yabby Lake Cellar Door, noted for its single-vineyard wines, especially Chardonnay and Pinot Noir. As we sampled some of its best tastings, we enjoyed the collection of artwork displayed throughout the space. The vineyard's labels include Yabby Lake as well as Red Claw wines, which are crafted exclusively from its own vineyard harvest. The 2010 Yabby Lake Single Vineyard Chardonnay presents a floral complexity with minerality and has received dozens of awards.
Next stop was Red Hill Estate, a boutique producer with what it calls "the best view of any vineyard in the world." The Red Hill Estate 2010 M&N Pinot Noir, sourced from vineyard blocks M and N of Red Hill Estate's Merricks Grove Vineyard, is easily a favorite pick. Smooth and velvety with red cherry tonality, this Pinot earned my highest marks.
Montalto owns six vineyard sites across the peninsula, giving it a diversity in making complex wines. It also produces olive oil from its groves and displays contemporary sculptures throughout the grounds. After tasting the 2010 Montalto Estate Pinot Noir and splurging on a bottle, we broke for lunch at the Chef Hat-rated Montalto Restaurant. (Chef Hats are awarded by the Australian Good Food & Travel Guide for the food alone.) The menu, inspired by regional France but decidedly Australian in presentation, features fresh seasonal and local produce.
After lunch we headed to Tuck's Ridge. Established in 1986, this 5-star boutique winery continues to impress with its Pinot Noir and Chardonnay. Other wines include Sauvignon Blanc, Savagnin, Sangiovese, sparkling wine, Shiraz and Pinot Gris. In addition, its selection of super premium single-vineyard wine is noted for both quality and value. You can't go wrong with any of the Chardonnays, with several rated top in the region/country.
We made a final stop at Port Phillip Estate, where abstract architectural form meets estate-grown and -produced wines. The landmark building designed by Wood Marsh Architecture is worth a stop alone. The Chardonnay and Pinot Noir are benchmarks, but you shouldn't miss the Pinot Gris. Port Phillip Estate was James Halliday's Winery of the Year 2012.
As we left, I mused that our next visit to Mornington Peninsula should be by horseback. Horseback Winery Tours, located at Main Ridge in the heart of the peninsula's food and wine regions, received a 2014 Certificate of Excellence from TripAdvisor and is listed as the No. 1 attraction. The three-hour discovery tour meanders through bushland, farmland and wineries, with stops at two wineries for tastings. Those with swagger in the saddle can even book a full-day tour — something I'm definitely looking forward to on my next visit.
Melbourne Info to Go
Melbourne Airport, also known as Tullamarine Airport, is a major hub for both Qantas and Virgin Australia, offering domestic flights to every state and territory of Australia and flying to Africa, Europe, Asia, Oceania and North America. A taxi to downtown (about 14 miles) costs around $50, while the SkyBus, an express 24/7 service from the airport to city center, costs $18 one way for adults. Rental cars are available at the airport from five rental companies. If you're feeling friendly, Melbourne Airport partners with coseats.com (ride share) and its spin-off, cabfriend.com (taxi share). You can save 30 to 75 percent of the cost of a taxi by sharing a ride.
Where to Stay in Melbourne
Adelphi Hotel This boutique hotel offers a variety of guestrooms and suites for differing budgets and features contemporary styling with a famous rooftop pool and deck area. 187 Flinders Lane $$$–$$$$$
Crown Towers Melbourne The luxurious hotel's spacious guestrooms feature floor-to-ceiling windows that afford breathtaking views of the skyline. Conveniently located above a casino/entertainment complex. 8 Whiteman St., Southbank $$$$$
The Langham, Melbourne At this popular 5-star luxury hotel located amid the Arts and Leisure district, guestrooms showcase sweeping vistas of the Yarra River and Melbourne skyline. Noted for its luxurious spa. 1 Southgate Ave., Southbank $$$$$
Restaurants in Melbourne
Coda Housed at the corner of Oliver Lane, Coda is considered one of Melbourne's best. The menu offers diversity from French-Vietnamese to modern Australian, with an emphasis on small, shared dishes. Basement 141 Flinders Lane $$$$
Rockpool Bar & Grill Serving New Australian cuisine, Chef Neil Perry brings top-quality meat and seafood to a stylish, 200-seat, carnivore-pleasing space. Crown Complex, Southbank $$$$
Supernormal Run by Andrew McConnell, the star chef of many great Melbourne restaurants, this 2014 entry to the dining scene became a fast favorite of locals with its Asian dishes and wines. 180 Flinders Lane $$$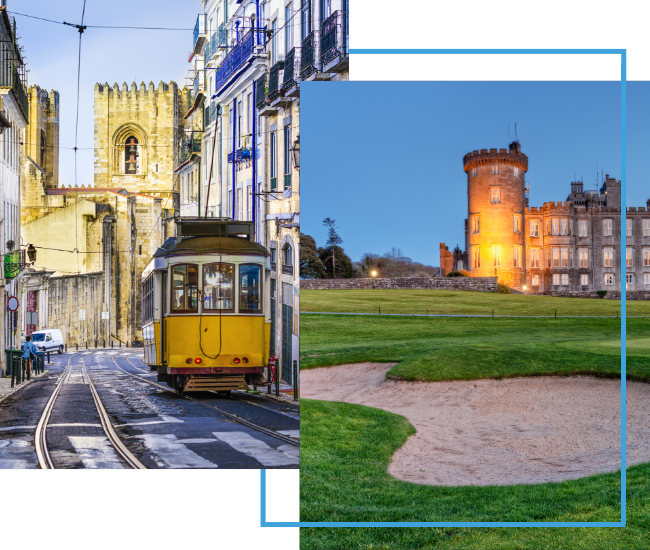 FX Excursions
FX Excursions offers the chance for once-in-a-lifetime experiences in destinations around the world.
Explore Excursions
There's no doubt the northern lights are awe-inspiring and spectacular. Unfortunately, they're also fickle and fleeting, and despite your best-laid plans of checking this item off your bucket list, sometimes Mother Nature's luminescent show just doesn't cooperate. But one cruise line has a new fail-safe in place.
Sponsored Content
Experience the life-changing destination of Greece by exploring its island gems in the Ionian Sea. Scattered off the western coastline of Central Greece, to the south of Peloponnese, the Ionian Islands are an island group comprising large and small islands.
Think you need a degree in sailing to enjoy a yachting holiday? Dream Yacht Worldwide, a leader in yacht charters, wants you to relax and enjoy the journey. Newly expanded to include the British Virgin Islands, Martinique, Tahiti and the Seychelles, the "Easy Crewed" offered by Dream Yacht Worldwide also include charter options in Greece and Croatia.