As travelers once again take to the skies, seas, rails and open roads, options for leaving home without actually going too far have a newfound appeal. For medical travelers, convenience is often a decisive component of planning, and the proximity of Mexico and Caribbean locales including Barbados, the Cayman Islands and The Bahamas — combined with a wide selection of affordable procedures available there — makes these nearby destinations increasingly desirable.
Mexico's competitive pricing for surgical procedures spans the categories of oncology, cosmetic surgery, cardiology, ophthalmology, dentistry and bariatric and gastro-surgeries. Patients Beyond Borders ranks Mexico as one of the top destinations worldwide for quality of care, cutting-edge medical technology, provider training and overall value. Mexico's top medical centers and hospitals include Tijuana Clinic for Cosmetic Dentistry, CODET Vision Institute, Galenia Hospital, Hospital San José Tec de Monterrey and Médica Sur Mexico City.
Examples of cost savings cited by service scheduling resource Jet Medical Tourism include knee replacement surgery for less than $10,000 in Mexico (estimated to cost around $40,000 in the United States), and a dental procedure including six porcelain veneers and two ceramic crowns that runs about $4,500 in Mexico. The same care comes in at about triple the cost in the United States.
In the Cayman Islands orthopedics and open-heart surgery are major draws for medical travelers, along with services that include hospice care, chemotherapy and organ transplants. The majority of procedures take place at Health City Cayman Islands, a comprehensive, state-of-the-art hospital facility situated within a protective shell rated as hurricane-proof. Patients researching options can book a virtual consultation with the medical center's professionals, who can answer questions and provide essential information to help with the decision-making process.
The Barbados Fertility Centre in Barbados earned a distinguished reputation for in-vitro fertility treatments as well as for its rehabilitation facilities. Per capita, Barbados ranks as one of the region's largest investors in the healthcare industry. The main hospital, Queen Elizabeth Hospital, is government-owned, while additional private clinics and hospitals including Bayview Hospital offer a range of services that extend beyond fertility issues and address conditions affecting the ear, nose and throat and cosmetic surgery.
Also boasting plenty of sunshine and wide, sandy beaches, The Bahamas remains a popular choice for medical travelers seeking skilled care for cardiac surgeries, joint replacement and cosmetic procedures. With some of the Caribbean's only Joint Commission International- certified hospitals, The Bahamas offers competitive pricing and the assurance of top-level care, highly trained physicians and medical facilities with luxury perks such as the concierge services available at The Bahamas Medical Center.
Each of these destinations offers the added bonus of a magnificent array of landscapes and fascinating locales to explore pre- or post-treatment, from the natural beauty of tropical beaches and mountain ranges to ancient Maya ruins and vibrant towns steeped in colorful histories.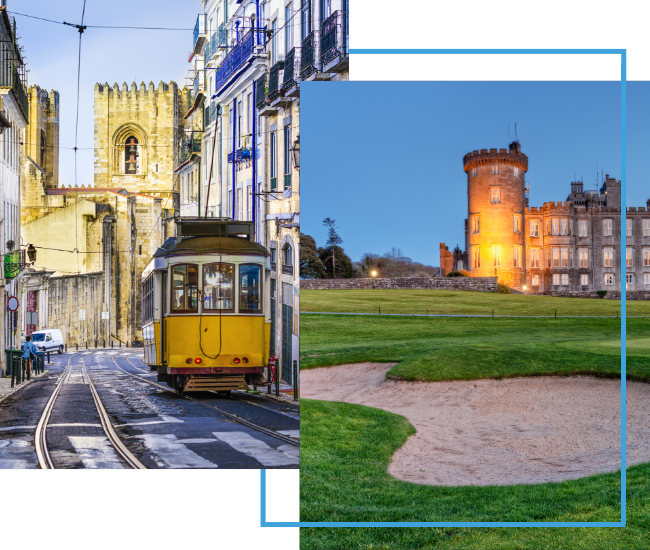 FX Excursions
FX Excursions offers the chance for once-in-a-lifetime experiences in destinations around the world.
Explore Excursions
Travel can take a toll on your body and soul; these products keep you looking (and feeling) good. From a clever shoe that puts a spring in your step (and is effortlessly easy to put on and remove) to a lightweight hair dryer and a night cream that works wonders on tired, dehydrated skin, here are three must-haves to tote on your next trip:
Sponsored Content
In an increasingly digital and interconnected world, the Global Business Travel Association (GBTA) Convention remains an indispensable platform for business travel industry professionals seeking to make the most of the power of face-to-face connections. Taking place August 13–15 in Dallas, the 2023 GBTA Convention provides the unique opportunity for professionals and companies to join visionaries, thought leaders and industry experts for meaningful networking, cutting-edge insights and inspiring innovation.
Pleasant weather, autumn foliage and vibrant flowers are among the many delights awaiting nature lovers at botanical gardens and arboretums across the United States. However, some of these green spaces take on additional color this month and through Halloween when enterprising gardeners, landscape architects, management and other creative minds cast a spell with themed environments running the gamut from spooky to utterly bewitching.