Name: Mark Templin
Title: Group vice president and general manager, Lexus Division, Toyota Motor Sales, U.S.A., Inc. and general manager, Lexus Product Marketing Planning Division, Toyota Motor Corp.
Company, city: Lexus. Offices in Torrance, Calif.; Toyota City, Nagoya, Japan; and Tokyo, Japan
Number of employees: 500 direct employees and about 20,000 indirect employees at U.S. Lexus dealerships
Recent project: Launching the LF-LC concept car at the Detroit Auto Show and the Lexus ES 350 and ES hybrid at the New York Auto Show
First job: Pumping gas
Little-known fact about you: I married my high school sweetheart 28 years ago.
Your Business
Essential business philosophy: Act with total transparency and authenticity with your associates, business partners and customers. Communicate, communicate, communicate.
Best way to keep a competitive edge: Maintain a relentless focus on your customer.
Yardstick of success: Customer advocacy. When we earn their advocacy, customers become our marketing and sales department by telling everyone they meet about our products and services.
As a Traveler
Most important item you take when traveling: Ultimate Ears custom-fit in-ear monitors
How you spend your time on board: I work when I travel west and watch movies and sleep when I travel east.
Favorite restaurant in the world: Inakaya, West Roppongi, Tokyo
Favorite destination: Home with my family
About Your Brand
What buyers can expect from Lexus this year: It's an exciting year for Lexus because we're introducing nine new models and three new F SPORT performance vehicles. So far this year, we've started selling the new LX, RX and RX hybrid luxury utility vehicles, as well as the new GS 350 and GS hybrid. Later this summer, the all-new ES 350 and ES hybrid will be available. Plus, we have more vehicles in the pipeline. All of these new models feature Lexus' distinctive new look and feel, which have received tremendous reviews.
We're also raising the bar for customer service by partnering with dealers to create two new positions to deliver vehicles and answer technology questions. We intend to make owning a Lexus an unparalleled experience.
What makes your brand unique: Lexus has always been about the highest-quality vehicles, outstanding customer service and great value. We're upping our game this year in all those areas, and I'm excited for Lexus, for our dealers and for our customers. We are never one to rest on our laurels — we truly believe in the pursuit of perfection.
Most challenging aspect of running Lexus: Like most global executives, the most challenging part of my job is finding the time to personally respond to everyone the way I'd like. But Lexus has great people all over the world who understand the foundation of Lexus is to exceed our customers' expectations. Every decision is made with customers in mind, and when I get to sleep, that knowledge helps me sleep easier.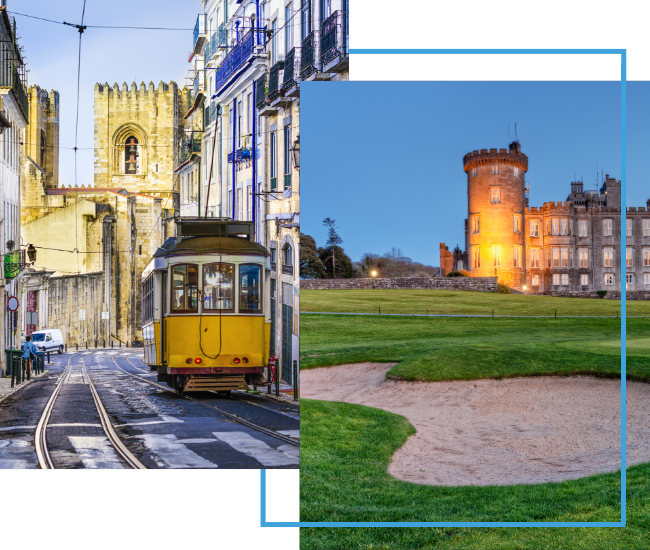 FX Excursions
FX Excursions offers the chance for once-in-a-lifetime experiences in destinations around the world.
Explore Excursions
Less than five years ago the world's first hybrid cruise ship, Hurtigruten Expeditions' MS Roald Amundsen, set sail for Antarctica in November 2019 with 450 passengers. The battery-hybrid-powered ship, named for the first man to cross the continent and reach the South Pole, was built specifically for voyages in polar waters. Its battery-hybrid power reduces the ship's consumption and CO2 emissions by 20 percent compared to equally sized ships.
Sponsored Content
Exclusive Sailing with Global Traveler
A few months ago, I flew Polaris business class on a United flight from Dulles (IAD) to Paris (CDG). It was only when I got to my hotel in Paris I realized that I didn't have my iPad or its bag or accessories. Since I had been working on it in the restaurant in the Polaris lounge and then went directly to the gate, I knew I either left it propped up on my table when I packed up or in my business-class seat. But what was the best method to alert the airline about my careless mishap and (hopefully) retrieve it? With spotty data and WiFi, searching for information on my phone was frustrating and slow. Here's what I learned from the anxiety-inducing experience (and unexpected ending) about what to do if you leave something behind on your flight: