Name: Marc Ferguson
Title: General manager, Delta Sky Club Experience
Company, city: Delta Air Lines; Atlanta, Ga.
Number of employees: More than 80,000
Recent project: Launch of our third Asanda Spa Lounge, in our Delta Sky Club at ATL
First job: Retail manager at Federated Department Stores (Rich's, now Macy's)
Little-known fact about you: I swam in the U.S. Olympic Trial in 1988 in Austin, Texas.
Your Business
What innovations/initiatives do you foresee in the industry over the next years? Customization is revolutionizing the travel industry, especially in the lounge space. We enable guests to craft their own experience — they can socialize, be productive or relax, whatever they prefer. We've created different areas and experiences in the Club that allow them to do so.
Best career advice you've received: I believe I heard it at my first job: Love what you do and it's never a job. That's followed me through every career choice I've made.
What advice would you give someone starting out in the field? I always tell those starting at Delta Air Lines to explore as many departments as they can. That variety of experience gives them a unique perspective when it comes to understanding the company, allowing them greater impact on the customer experience.
Marc Ferguson as a Traveler
Favorite travel memory or story: About eight years ago, I went on a safari in Kenya that was amazing and inspiring.
One travel tip you cannot live without: Do your homework and learn about the destination. Leave flexibility in your schedule for unexpected opportunities.
Best advice for business travelers: Stay hydrated and pack light.
About Delta Air Lines
What has recently been announced with Delta Sky Club? What can travelers expect from the new Delta Sky Clubs coming in 2019? We recently launched our third Asanda Spa Lounge, in our Club in ATL's Terminal E. Guests appreciate this amenity, also offered at JFK and SEA. Along with light massages and facials, guests can purchase products with a credit card or Sky Miles. One of the more unique spa offerings, developed in partnership with Dr. Deepak Chopra, is a meditation experience designed for travelers.
Earlier this year, we launched a partnership with renowned French pastry chef Pierre Hermé. Club goers at JFK can enjoy his famous macarons and chocolates — so far, it's a hit. In 2019 we will open Delta Sky Clubs in Austin and Phoenix, incorporating local food and art into the spaces.
Tell our readers about the food and beverage offerings available at Delta Sky Clubs. We've moved our food and beverage approach to focus on fresh, local and healthy. Our new SkyBowl is a fresh, seasonally rotated build-a-bowl experience available in 20 Clubs. Guests can choose the ingredients they'd like for their meals and make it as healthy or as indulgent as they'd like. All the Clubs focus on both seasonal food items and flavors from around the world. To provide another example, in Seattle we worked with local chef Ethan Stowell to craft a menu and offerings unique and specific to the city.
CLEAR members with a Delta Sky Club membership can use their fingerprints to enter some clubs now. Tell us about this and other new technology coming to the Clubs. At Reagan National Airport in Washington, D.C., and at Hartsfield- Jackson Atlanta International Airport, those enrolled in the CLEAR program can use biometric check-in, so they can use their fingerprints to enter the Club and don't have to look around for that boarding pass. This technology also enables ambassadors to better engage with guests and help with more complex needs. At the same time, it satisfies those looking for a seamless check-in experience. We also recently rolled out handheld devices so ambassadors can greet and check in guests at the door. We're continuously working to use technology to enhance the customer experience and give our ambassadors more tools.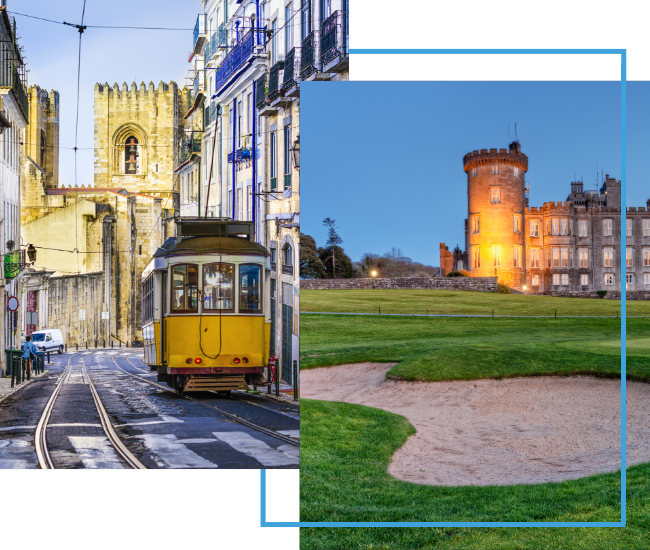 FX Excursions
FX Excursions offers the chance for once-in-a-lifetime experiences in destinations around the world.
Explore Excursions
The Perelman Performing Arts Center (PAC NYC), the cultural cornerstone and final public element of the World Trade Center site, opened this September.  The new performing arts center in Lower Manhattan provides a dynamic home for the arts, serving audiences and creators through flexible venues enabling the facility to embrace wide-ranging artistic programs.
Sponsored Content
Experience the life-changing destination of Greece by exploring its island gems in the Ionian Sea. Scattered off the western coastline of Central Greece, to the south of Peloponnese, the Ionian Islands are an island group comprising large and small islands.
Whether you call secondhand fashion treasure troves "thrift stores," "fripperies," "charity shops," "vintage boutiques" or something else, shifting the paradigm from "old clothes" to "new finds," you may find the best, most conversation-starting souvenirs inside these shops and neighborhoods located in the world's most fashionable cities and a few unexpected places.