Name: M. İlker Aycı
Title: Chairman of the board and executive committee
Company, city: Turkish Airlines; İstanbul, Turkey
Number of employees: Approximately 51,000, including subsidiaries
Recent project: Bringing all our developing technology within Turkish Airlines to create a seamless experience, from using AI in our reservation system to fullservice enhancements at the airport
First job: Right out of university, I worked for the İstanbul metropolitan government as a consultant for the mayor.
Little-known fact about you: I enjoy learning about the unique cultures, from gastronomy to history and mythology, of the places I visit around the world.
Your Business
What innovations/initiatives do you foresee in the industry over the next years? We continually improve and innovate by investing heavily in R&D. We constantly, carefully review various results to determine aviation trends and consumer demands, with outcomes often finding their way into our products and services. In-flight entertainment will use the latest technologies, including augmented and virtual reality solutions, as well as improved content.
Best career advice you've received: You must be patient and have perseverance to reach your goals. Be honest [with] yourself and others.
What advice would you give someone starting out in the field? This industry is competitive; you need to be flexible and not afraid to be a self-learner.
M. İlker Aycı as a Traveler
Favorite travel memory: As I am newly married, we enjoy building new travel memories together while visiting museums and cultural epicenters around the world.
One travel tip you cannot live without: Always be aware of experiences; travel light, but bring something home with you from your travels.
Best advice for business travelers: Use the benefits of business-class lounges and onboard service.
About Turkish Airlines
İstanbul's new airport is now open; tell our readers more about the new facility.
İstanbul Airport is a monumental project we will use as a base to further expand our footprint on a global scale. Its capacity, 200 million passengers per year when all stages are complete, will be the world's largest.
For Turkish Airlines, İstanbul Airport removes the capacity constraints of our current airport and slot caps that limit our network extension. We will be able to increase frequency and add new routes while giving our passengers a completely redefined travel experience with our new exclusive lounges — three will be available at İstanbul Airport.
Travel through İstanbul Airport will be a breeze thanks to the superbly laid-out terminal, designed from the ground up to offer a seamless experience for travelers using the latest technologies and innovations. It will transform the way we travel. Playing the central role in our future growth strategy, it will have an enormous effect on the numbers of our domestic and international-tointernational passengers.
The megaproject will be launched in four phases, with the final phase set to complete in 2028. In all, the complex will boast six runways, two terminals and 233 aircraft parking positions; more than 500 check-in desks; and 225,000 employees.
Tell us about your fleet, one of the youngest in the world.
Currently we have 333 aircraft. With an average age of 8.2, it is indeed one of the youngest fleets in the world. We plan to reach a fleet size of 400 aircraft by 2021.
Turkish Airlines ordered a total of 165 new-generation narrow-body, 60 new-generation wide-body (50 firm and 10 optional) and three wide-body cargo aircraft in recent years. New-generation aircraft such as the Boeing 787 Dreamliner and Airbus A350-900 will feature increased fuel efficei ncy and longer ranges that will allow us to reach even farther from our new home.
What are your future plans? Where do you see Turkish Airlines 10 years from now?
As the airline that flies to more countries than any other — we currently serve 306 destinations in 124 countries — we reached a new takeoff era with İstanbul Airport. We confidently move toward our 2023 goals — a 500-aircraft fleet and a 4 percent share in global aviation. With our young and modern fleet, ever-expanding flight network and our commitment to customer satisfaction, we will continue to outpace our rivals.
According to forecasts from respected aviation institutions, the center of gravity in world aviation is shifting from the West to the East, following the path of economic activity. The urbanization and access to air travel in developing Asian countries are increasing, and we would like to be ready to meet the future demand. The air traffic passing through İstanbul is expected to increase by 2.6 times in the next 20 years. We are perfectly positioned to take a significant share of the expected traffic.
Turkish Airlines aims to be the best in the world by being the airline of choice for our passengers and claiming a place in their hearts. That is our most coveted goal.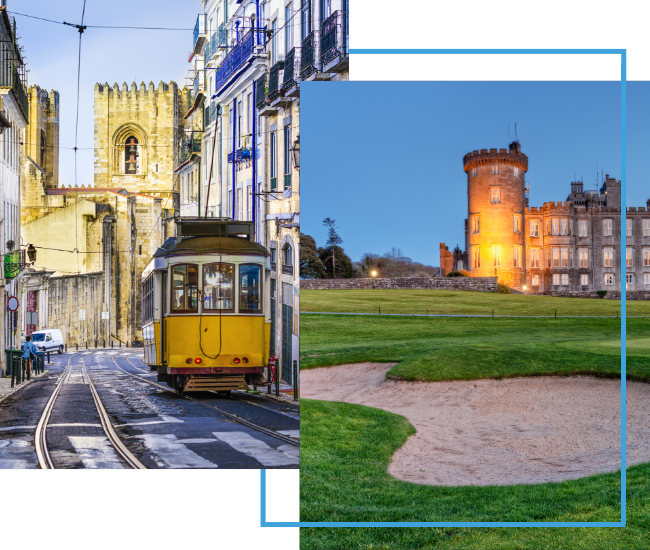 FX Excursions
FX Excursions offers the chance for once-in-a-lifetime experiences in destinations around the world.
Explore Excursions
The Perelman Performing Arts Center (PAC NYC), the cultural cornerstone and final public element of the World Trade Center site, opened this September.  The new performing arts center in Lower Manhattan provides a dynamic home for the arts, serving audiences and creators through flexible venues enabling the facility to embrace wide-ranging artistic programs.
Sponsored Content
Learning more about our readers' travel habits and preferences ensures Global Traveler delivers the content you desire. As the travel industry has adapted and changed over the last few years, it's more important than ever to connect. To best meet your short- and long-term travel content needs, please help us!
Whether you call secondhand fashion treasure troves "thrift stores," "fripperies," "charity shops," "vintage boutiques" or something else, shifting the paradigm from "old clothes" to "new finds," you may find the best, most conversation-starting souvenirs inside these shops and neighborhoods located in the world's most fashionable cities and a few unexpected places.