Pick-Up/Drop-Off: Anyone who has been to Miami International Airport knows how busy it can get. The last thing you want to do once you arrive is wait additional hours, minutes, even seconds for a rental car. Walking up to the Sixt rental counter was not what I expected: The staff immediately greeted me with a smile and offered me water. I was in line for no more than 15 minutes (there is also an express lane). I initially was taken care of by Marcia, who went over the paperwork quite clearly and promptly. Once I signed the contract and was ready to go, Stewart walked me to the elevator and guided me to pick up my rental.
The Car: I rented a beautiful, silver 2018 Cadillac ATS Sedan with great features. The first thing I noticed was it was clean and had that perfect new car smell. The sides of the seats curved up so it was also comfortable. One feature I did have to get used to was the vibration of the seat when you get close to another vehicle. Miami is known for its traffic, so I may have overworked this feature a bit. I was driving from Miami to Fort Lauderdale, and this car really made the ride easy to enjoy.
Overall Experience: From the moment I landed to the moment I received my rental car, the process with Sixt was simple. At times of chaos (as at the airport), it is nice to know you are in good hands. Sixt made this a reality. The signs and directions to get to Sixt were crystal-clear; and once I was there, it couldn't have been more convenient. Traveling for business or play, you never want to be late; renting this premium luxury vehicle not only helped me travel in style but also allowed me to travel with ease.
TOP TAKEAWAYS:
◆ The customer service!
◆ Speedy pick-up and drop-off
◆ Great selection of vehicles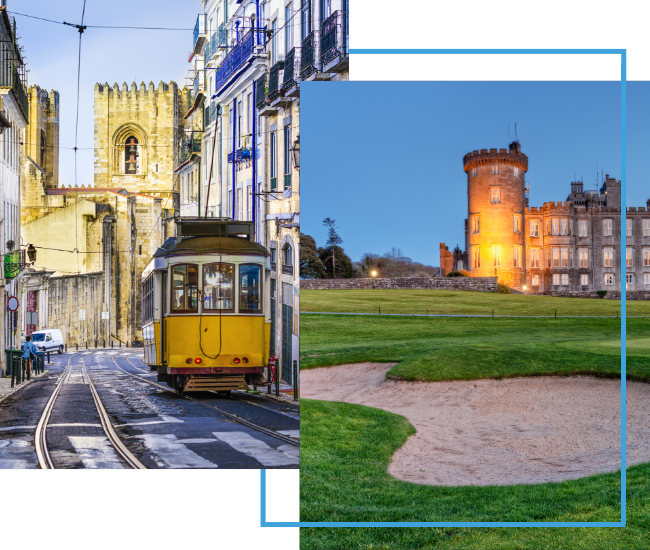 FX Excursions
FX Excursions offers the chance for once-in-a-lifetime experiences in destinations around the world.
Explore Excursions
There may not be snow in Los Angeles this season, but Waldorf Astoria Beverly Hills is certainly full of the holiday spirit, with Christmas, Hanukkah and New Year's events happening in the hotel's gorgeous event spaces.
Sponsored Content
Many small- and medium-sized businesses face time and budget constraints when organizing corporate hotel travel for employees. To address this problem, IHG® Business Edge emerged as a cost-free business travel solution for small- to medium-sized enterprises, offering travel managers exclusive access to enticing perks, handpicked educational resources and comprehensive company travel metrics. IHG Business Edge connects our loyal customers to our portfolio of 5,800 hotels and resorts across 18 brands in more than 100 countries.
Looking for fun things to stuff into the toe of a few holiday stockings? Here are some great choices: