Measuring 427 square miles and comprising 18 districts, Hong Kong remains one of the most densely populated places in the world. Also ranking as one of the most developed (and expensive) cities globally, it boasts a significant financial center, commercial port and the largest number of skyscrapers of any city in the world. Hong Kong's impressive financial and institutional power combines with a hybridized culture that seamlessly fuses East and West.
Beneath the skyscrapers, locals and savvy visitors know Hong Kong as a city of street stalls, markets and temples. An appreciation for the honored traditions of the past — like the truly remarkable Man Mo Temple in the Sheung Wan District — represents the city's lifeblood.
Discover the dual aspects of Hong Kong at 70 Michelin-starred restaurants and authentic dai pai dong cafés. Hong Kong has elevated the rooftop bar to an art form. Check out The Ritz-Carlton's Ozone, the highest bar in the world; Sevva on the 25th floor of the Prince's Building in the Central District; and Sugar in the EAST hotel in the Quarry Bay District.
Hong Kong's art scene garnered international attention in the 1940s when it developed into a filmmaking hub and further blossomed in the 1970s and 80s with Bruce Lee's fame. Its current arts hub is West Kowloon Cultural District, one of the largest cultural projects in the world. Stretching across 98 acres, the district is steeped in old traditions combining modern art, theater, dance and crafts. This visionary development features the Arts Pavilion, the Xiqu Centre, Freespace, the Art Park and the recently opened masterpiece M+ museum.
Perhaps Hong Kong's most well-kept secret, its stunning great outdoors encompasses 70 percent of its land volume, featuring some of the finest hiking trails in Asia in addition to the UNESCO Global Geopark.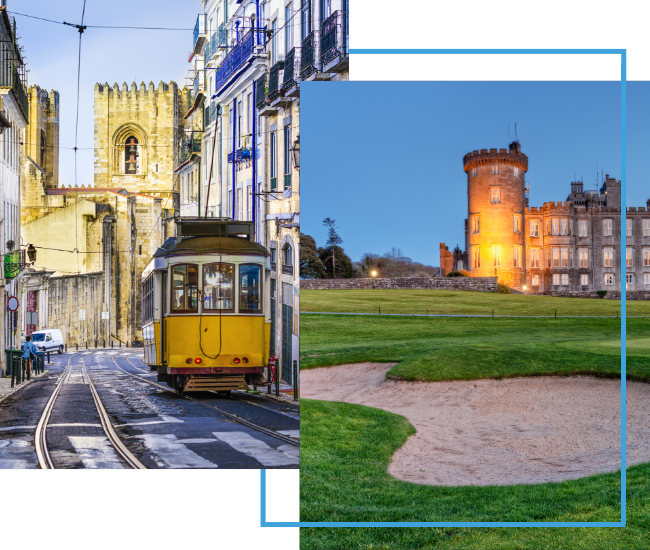 FX Excursions
FX Excursions offers the chance for once-in-a-lifetime experiences in destinations around the world.
Explore Excursions
Less than five years ago the world's first hybrid cruise ship, Hurtigruten Expeditions' MS Roald Amundsen, set sail for Antarctica in November 2019 with 450 passengers. The battery-hybrid-powered ship, named for the first man to cross the continent and reach the South Pole, was built specifically for voyages in polar waters. Its battery-hybrid power reduces the ship's consumption and CO2 emissions by 20 percent compared to equally sized ships.
Sponsored Content
Whether it's the people, the craic (fun) or the coasts, travelers always find something to love about the island of Ireland. What fills your heart?
A few months ago, I flew Polaris business class on a United flight from Dulles (IAD) to Paris (CDG). It was only when I got to my hotel in Paris I realized that I didn't have my iPad or its bag or accessories. Since I had been working on it in the restaurant in the Polaris lounge and then went directly to the gate, I knew I either left it propped up on my table when I packed up or in my business-class seat. But what was the best method to alert the airline about my careless mishap and (hopefully) retrieve it? With spotty data and WiFi, searching for information on my phone was frustrating and slow. Here's what I learned from the anxiety-inducing experience (and unexpected ending) about what to do if you leave something behind on your flight: