In the 16th century, when Copernicus revolutionized the medieval mindset with his theory that planets revolve around the sun, the Polish astronomer likely considered Krakow to be the center of the scientific, cultural and economic universe. After all, Krakow was then — and still is — the geographic epicenter of continental Europe. His beloved Jagiellonian University, founded in 1364, buzzed as a medieval think tank, attracting intellectual luminaries from all corners of Europe. And Rynek Glowny — the Market Square — thrived as a trading hub, linking routes from east to west, the Baltic and Mediterranean seas.
While the stars couldn't lead Copernicus to predict Krakow's turbulent future, the city's strategic location — at the same crossroads that today link Germany to Ukraine and Scandinavia to the Mediterranean Sea — may have sparked its present success. That, and the indomitable spirit of its people, whose pride and persevering mien have returned Krakow to a city of substance that intrigues visitors from around the globe.
After casting aside a somber past that included sieges and World War II occupations by Germany and the Soviet Union, plus stringent communist rule, Krakow's people were raring to go. Many who had left the country to work in Western Europe later returned, buoyed with start-up capital and business smarts. Graduating students saw promise in the burgeoning high-tech sector and decided to stay.
Today, with a population of 800,000, Krakow is relatively wealthy by Polish living standards. In spite of weak economic times, Krakow (Poland's second-largest city after Warsaw) is notably the only European Union economy that managed to avoid the recession and is often described as the largest and fastest-growing economy in Eastern and Central Europe. Indeed, Standard & Poor's report on Krakow (Oct. 2, 2009) cited the "resilience of the city's strong economic base to the ongoing economic slowdown" and noted that Krakow's economy is "one of the strongest among its peers." And the future seems optimistic, according to recent news reports of positive forecasts from various European economists, namely: Radoslaw Bodys at Merrill Lynch, Ernest Pytlarczyk at BRE Bank and Piotr Kalisz at Citi Handlowy.
If diversity is the key to success, Krakow works it in spades. It is home to numerous elite educational institutions and the headquarters of six banks and two of Poland's biggest Internet portals; it also boasts key industries in steel, tobacco and pharmaceuticals. The city encompasses the Krakow Technology Park, which includes research centers for the Sendzimir Steelworks and the University of Mining and Metallurgy, as well as Jagiellonian and Krakow universities, with emphasis on biotechnology, genetics, engineering, IT, communications, software and hardware.
Meanwhile, Krakow is Poland's top tourist destination. Its Old Town — Stare Miasto, built in 1257 and listed as the world's best model of a medieval plan — was designated a UNESCO World Heritage site in 1978, and the city itself was named Cultural Capital of Europe in 2000. This surely boosts the city coffers as well as the enthusiastic drive of entrepreneurs to develop new hotels, restaurants and such world-class cultural attractions as the new Krakow Opera House. In spite of rampant changes, the enchanting skyline that survived centuries and wars with few scars remains virtually intact due to sensitive development. For example, Hotel Copernicus exemplifies the city's elegant transition from past to present, being discreetly built behind the original 14th-century façade of a stone building near the venerable Wawel Castle.
The Old Town begs exploring on foot to discover its layers of beauty in a mix of medieval, Renaissance, Baroque and Belle Epoque architecture embellished with painted façades. At the Market Square, drivers wait to squire tourists around in horse-drawn carriages. Its medieval Cloth Hall bustles with shoppers fingering amber jewelry, linen and lace. The Royal Route to Wawel Hill is lined with chic cafés, art galleries and trendy shops. And you mustn't miss Wawel Castle and its adjoining Wawel Cathedral, where portraits and precious memorabilia testify to history — notably 1038, when Krakow was designated Poland's capital and Wawel Castle became the seat of kings, and 1791, when Warsaw became the capital. From Wawel Cathedral's bell tower, view the picturesque River Vistula as it winds through Krakow.
Chances are, an evening stroll down the cobbled streets of the Old Town or Kazimierze (formerly the Jewish quarter) will leave you captivated by Krakow's bohemian nights. Posters plastered on walls tout concerts and poetry readings. Come dusk, the air fills with mellow sounds of jazz saxophones, rousing klezmer rhythms or echoing refrains of cabaret singers, all luring you to romantically lit enclaves to hear the muzyka and linger over a cool vodka or hearty meal.
With its easy access and reputation as Eastern Europe's "party central," it's no wonder the cognoscenti from across Europe gravitate to Krakow for getaways. They come to revel in the cultural and club scenes, shop the new Galeria Krakowska mall or simply cycle leisurely along the River Vistula. Copernicus would approve.
---
Diversions

It is worth the 82-foot climb up Wawel Hill to see the historic memorabilia and spectacular Renaissance and Gothic interiors of Wawel Castle and Cathedral.
For a poignant look at Krakow's dark past, venture to the 500-year-old Kazimierz district depicted in Steven Spielberg's Oscar-winning film Schindler's List, a major center of Jewish culture whose Jewish population was annihilated by the Nazis. Today Kazimierz is one of Krakow's liveliest areas, with restaurants playing klezmer music. The big Isaac's Synagogue is a center of Jewish culture, and Shabbat services are conducted in the small Remuh Synagogue. Across the river, visit the gates of the famed Schindler's factory (4 Lipowa St., Podgorze district), which is being turned into a museum, opening March 2010.
One of Krakow's most popular side trips is 36 miles west of the city to the UNESCO World Heritage site of Auschwitz-Birkenau (Oswiecim, tel 48 33 844 00 00). Marked by barbed-wire fences, the notorious Nazi concentration camp is stirring. Empty blocks of barracks showcase walls of prisoners' pictures plus collections of prisoners' possessions: suitcases, piles of shoes and mounds of human hair.
Krakow owes much of its medieval riches to profits from the UNESCO-listed Wieliczka Salt Mine (10 Danilowicza St., 32-020 Wielicza, tel 48 12 426 20 50). Nine stories deep, the mines have dozens of sculptures and churches carved of salt, some dating to the 1600s, in its 20 underground chambers.
A guided tour is necessary to visit the Jagiellonian University (15 Jagiellonska, tel 48 12 422 05 49) and its oldest building, the Gothic Collegium Maius. Its splendid artifacts include Copernicus' astrological instruments, a globe left by Neil Armstrong in tribute to the astronomer, rare medieval manuscripts and treasures, and the pen left by alumnus Karol Wojtyla, who became Archbishop of Krakow and Pope John Paul II.
For a delectable taste of Krakow's bourgeois style, order apple cake at Café Jama Michalika (45 Florianska St., tel 48 12 422 15 61). Embellished with a riot of Art Nouveau accents, caricatures and drawings, the café was the bohemian watering hole for the famed Modernist artist community known as Mloda Polska.
Cap off the night with flavored vodka at Singer (20 Estery St., tel 48 12 292 06 22), where antique sewing machines serve as tables in the converted sewing machine factory. Or listen to jazz at Stalowe Magnolie (15 Sw. Jana St., tel 48 12 422 84 72).
---
Info to Go
Krakow's John Paul II International Airport (KRK) is about 10 miles west of the city. Connecting flights are also available via Warsaw (WAW). Free shuttles run every 15 minutes between the domestic and international terminals. Express trains link Warsaw to Krakow Glowny Station in Old Town in 2 hours and 45 minutes. Car rentals are readily available.
---
Lodging
Hotel Copernicus
Sumptuous style, antique furnishings in 14th-century hotel near Wawel. Relais & Chateaux property caters to filmmakers, professors and heads of state. 16 Kanonicza, tel 48 424 34 00, $$$–$$$$
Hotel Grand
Lavishly revamped with replicated Mirror Hall, the circa 1887 hotel once housed czars. Über-comfortable. Film crews shoot and stay here. 5–7 Slawkowska, tel 48 12 421 72 55, $$$–$$$$
Sheraton Krakow
Arguably Krakow's best business hotel, it has pool, saunas, spa, popular Qube Vodka Bar. Near river, walk to Old Town and Wawel. 7 Powisle St., tel 48 12 662 10 00, $$$
---
Dining
Ancora Restaurant
Krakow's gastronomic guru, Adam Chrzatowski, creates classic duck, fish, meats with contemporary flair, seasonal flavors. Choose from 400 wines. 3 Dominkanska, tel 48 12 357 33 55 $$$–$$$$
Hotel Copernicus Restaurant
Seasonal menu offers leek and potato soup with scallops, venison with roasted foie gras, French macaroons with vanilla ice cream. 16 Kanonicza, tel 48 12 424 34 21, $$$–$$$$
Klezmer Hois
Live klezmer music in Kazimierz's former mikvah (bath house) adds atmosphere to a meal of dumpling soup, chicken schnitzel and apple cake. 6 Szeroka, tel 48 12 411 12 45, $$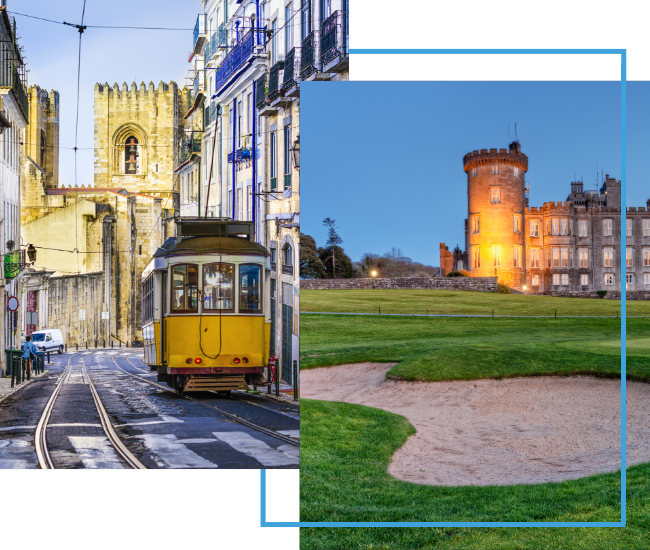 FX Excursions
FX Excursions offers the chance for once-in-a-lifetime experiences in destinations around the world.
Explore Excursions
The Perelman Performing Arts Center (PAC NYC), the cultural cornerstone and final public element of the World Trade Center site, opened this September.  The new performing arts center in Lower Manhattan provides a dynamic home for the arts, serving audiences and creators through flexible venues enabling the facility to embrace wide-ranging artistic programs.
Sponsored Content
Exclusive Sailing with Global Traveler
Whether you call secondhand fashion treasure troves "thrift stores," "fripperies," "charity shops," "vintage boutiques" or something else, shifting the paradigm from "old clothes" to "new finds," you may find the best, most conversation-starting souvenirs inside these shops and neighborhoods located in the world's most fashionable cities and a few unexpected places.