For centuries people have arrived in Ireland by sea, so it makes sense you've been hankering to take a cruise that drops its anchor in Dublin. After leaving your ship for the day or ending your journey in this alluring city, fortify yourself like a mollycoddled Irish aristocrat from the 18th century at The Merrion. This distinctly urbane Irish hotel, composed of four historic townhouses in the heart of Georgian Dublin, features polished marble halls, gold-rimmed mirrors and Flemish tapestries. It reflects the past while exuding a contemporary mood, a blend of old and new, much like Dublin's ever-progressive spirit. Begin your tour of the city with The Merrion's unforgettable Art Afternoon Tea, a sustaining, indulgent experience that showcases the hotel's world-class 19th- and 20th-century Irish art collection with pastries inspired by their own artwork. (There's even a Vegan Afternoon Tea option.)
A small, boisterous, historic capital spread along a craggy coastline, Dublin lords above the Liffey River on Ireland's eastern coast. Charismatic and mysterious, composed of ancient, gray, pitted-stone buildings (as well as contemporary high-rises), it emanates the power of its literary roots, medieval past, Viking layers, Georgian sophistication and profound pub culture in a harmonic mélange. Chic shops, night clubs, restaurants and galleries line cobbled streets, while castle walls hold revered sites. Mountains, meadows and famous gardens lie just outside its borders. Wander parks, such as Stephen's Green. Peruse St. Patrick's Cathedral (where Jonathan Swift is buried) and Christ Church Cathedral. Be awed by moody Dublin Castle, and see the ornate Book of Kells at Trinity College. For a grand finale, swig a beer after touring the world-famous Guinness Storehouse. Whiskey lovers will want to take a nip at Jameson Distillery as well.
Befriend a Dubliner when you book a friendly and informative excursion with ToursbyLocals, which matches resident tour guides with travelers. In Dublin, the range of tours includes outings such as an Irish Literature Tour, The Pubs and the Past Tour and the Jewish History of Dublin. The Museum Walking Tour and five-hour (Nearly) All of Dublin Tour are popular options at Dublin-based Dublin Tour Guide, specialists in private walking tours.
Consider cruising to Dublin on Viking Cruises' 15-day British Isles Explorer jaunt, which goes from Bergen to London, stopping at Dublin on Day 11. Shore excursions include various city walking tours, a local farm visit, Irish jig lessons in a pub, cooking classes in nearby County Wicklow, castle and distillery tours and more.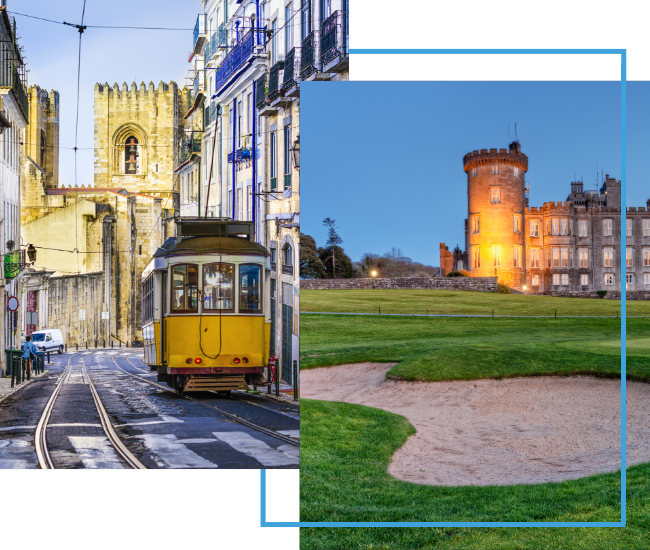 FX Excursions
FX Excursions offers the chance for once-in-a-lifetime experiences in destinations around the world.
Explore Excursions
Red Savannah launched a new series called In the Footsteps of…, which debuts itineraries of well-known figures, the first being Coco Chanel. As Chanel No. 5 celebrates its 102nd anniversary this year, the travel company invites fashion lovers, history enthusiasts and admirers of Coco Chanel to experience the new itinerary, In the Footsteps of Coco Chanel. The experience allows travelers to step into the remarkable life of one of most iconic figures in the fashion world.
Sponsored Content
The Islands of Tahiti are among the most beautiful and sought-after vacation destinations in the world. The endless images of overwater bungalows with Bora Bora's majestic peak towering over waters of every shade of blue have an intrinsic pull. But with 118 islands and atolls to explore, there is so much more to this spectacular region of the Pacific.
Mazatlán, Mexico, has long been an attractive home destination for Canadian and American retirees, but, in recent years, young, digital nomads have also discovered the charms of this coastal city, finding inexpensive accommodations, beautiful weather and plenty of bandwidth for working remotely. The laid-back beach scene definitely eases the transition of relocating to Mexico's West Coast.