PORTS OF CALL: Los Angeles, California; Cabo San Lucas, Mexico; Mazatlán, Mexico; Puerto Vallarta, Mexico
EMBARKATION/DISEMBARKATION: My husband and I were booked on a seven-day voyage to the Mexican Riviera on the inaugural cruise of Princess Cruises' newest ship, Discovery Princess. As part of Princess' MedallionClass experience, we got "OceanReady" by downloading the Medallion app and sharing with Princess our passport information, profile pictures, dining and activity preferences, health information and more. All of that was linked to a quarter-sized wearable disk we would pick up at check-in to expedite and simplify the embarkation process … as well as the entire cruise experience.
Crowds of passengers lined the sidewalk outside Los Angeles World Cruise Center. We left our pre-tagged suitcases with porters outside and made our way to check in and receive our medallions. It wasn't long before we were ready to board, and normally we would simply walk through the terminal onto the ship, but the Port assigned the ship to a pier almost a mile away from the cruise center. There must have been some mad scrambling behind the scenes, but Princess personnel managed to transport more than 2,000 passengers and all their baggage to the ship with smiles on their faces. The ship was delayed only an hour or so in pulling away from the dock. Kudos to Princess for pulling off what must have been a logistical nightmare!
Disembarkation could not have been smoother, certainly aided by the fact we were able to tie up right alongside the cruise terminal. All but our carry-ons were packed, tagged and left outside our doors to be whisked away the night before we arrived in L.A., and the next morning color-coded groups of guests dis- embarked at staggered times and reunited with their bags ashore.
GUEST QUARTERS: Our balcony stateroom was conveniently located just off the forward elevator lobby on the port side of the Riviera Deck (Deck 14). After a long day, I was happy for the short walk from the elevator to my door, and with my medallion tucked in purse or pocket or hanging around my neck, I never fumbled for a key, as the door unlocked automatically.
Once inside, we found a calm haven decorated in neutral tones with soft blue accents. An impressive amount of storage space resided within the well-designed 180-square-foot space, with the bathroom and wardrobe space immediately to the left of the door. The open wardrobe featured at least four feet of rod space, two bathrobes and lots of wooden hangers. An adjoining narrow closet offered several shelves and a small electronic safe (too small for my laptop). I would have been willing to give up a little of that space for a larger shower stall in the bathroom, but the towels were soft and thick, the lighting good and the hot water plentiful.
Outfitted with a just-right mattress and quality linens and duvet, the queen bed was flanked by bedside tables offering drawer space, reading lamps, power outlets and convenient switches for overhead lights. The mirrored vanity/desk boasted more drawers, a comfortable chair and excellent lighting, perfect for working or primping for a night out. A large flat-screen TV hung on the wall opposite the bed, and a small refrigerator housed in a wooden cabinet sat in a corner next to the floor-to-ceiling window and door leading to our balcony. Its clear glass railing gave us unobstructed views of the ocean and the ports we visited.
SERVICES/AMENITIES: Discovery Princess boasts spacious, beautifully appointed public spaces including several lounges with live music in the evenings; the Princess Theater, where we took in Broadway-style musical shows and featured performers; a casino; luxury shops; a huge fitness center with state-of-the-art equipment; the soothing Lotus Spa; and on-deck sports courts and a huge screen for movies under the stars. Families will appreciate the programs and dedicated space for kids 3 to 17, too.
We especially enjoyed the adults-only The Sanctuary and The Enclave at Lotus Spa. Guests can pay for a full-day pass to indulge in the thermal suite and hydrotherapy pool at The Enclave, and we spent hours circulating between various steam chambers, the sauna, invigorating showers and heated stone loungers. The Sanctuary, located at the bow on the top two decks, offered uncrowded tranquility with private cabanas, chaise longues, a pool and hot tubs. Dedicated stewards cater to every need from signature drinks and light meals to chilled face towels and cozy blankets.
We sampled meals from two of the three main dining rooms, 24-hour room service (for a few breakfasts) and the buffet-style World Fresh Marketplace — all included in the cruise fare and boasting efficient, friendly service and eclectic menus. Our dinners at three of the ship's specialty dining venues — Bistro Sur La Mer, The Crown Grill and Sabatini's Italian Trattoria — were each memorable affairs with beautifully plated, delectable dishes; outstanding service; and wonderful wine pairings. We also enjoyed the more casual ambience at The Salty Dog Gastropub with some fine brews and hearty comfort food.
TOP TAKEAWAYS:
A host of dining options, from specialty restaurants to pizza and burgers poolside, means every palate can be satisfied.
The MedallionClass technology simplifies all transactions and puts information on daily activities, deck plans and services at one's fingertips. It also makes it easy to connect with other members of your party on board, order food and drinks to be delivered wherever you are on the ship, pay for purchases on board or ashore at select retailers, play casino games or make spa and dining reservations.
This brand-new ship wowed at every turn, from the three- story Piazza at the center of the ship to cozy bars and warm, impeccable service.
PRINCESS CRUISES
princess.com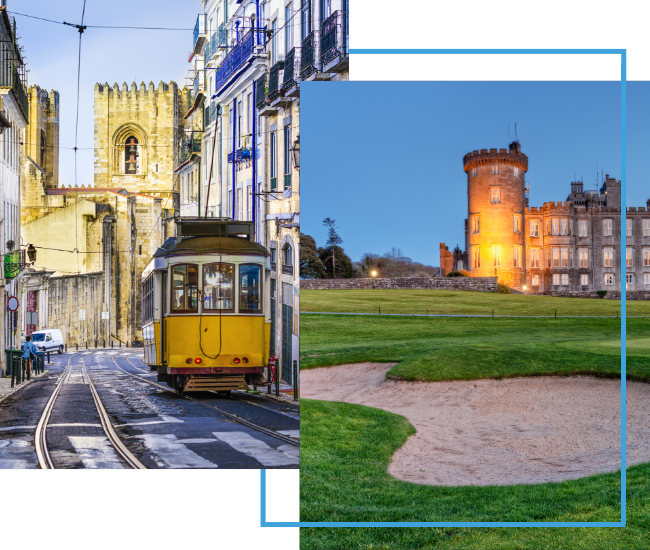 FX Excursions
FX Excursions offers the chance for once-in-a-lifetime experiences in destinations around the world.
Explore Excursions
There may not be snow in Los Angeles this season, but Waldorf Astoria Beverly Hills is certainly full of the holiday spirit, with Christmas, Hanukkah and New Year's events happening in the hotel's gorgeous event spaces.
Sponsored Content
Incentive travel has long been a way for organizations to drive sales and reward employees with opulent trips to exotic destinations. Today it encompasses even more.
Looking for fun things to stuff into the toe of a few holiday stockings? Here are some great choices: