Name: Haim Gutin
Title: Commissioner, North and South America
Company, city: Israel Ministry of Tourism; New York, N.Y.
Number of employees: 60 in the United States
Recent project: Every day, we have at least 10 projects in the works. Recent projects include a media campaign to the Christian market; online training for travel agents; and organizing media visits, conferences, seminars and trade shows.
First job: As a student, I was a security guard and paramedic.
Little-known fact about you: I've practiced martial arts, and I love to play soccer.
Your Business
Essential business philosophy: As a government agency, it is essential to reach between the bureaucracy and the private sector. My personal philosophy is to give people the freedom to work and know their job; judge only by the final results, not by the way they got there. You can learn something from everything.
Best way to keep a competitive edge: Don't cut corners. Understand the task at hand. Prepare beforehand and never underestimate projects or people. Know your own weaknesses. Be strong in your beliefs and don't change strategies willy-nilly.
Yardstick of success: Always find something good in what you do; stay optimistic and measure success when you see positivity. If all the people I work with are happy, I am successful.
Haim Gutin as a Traveler
What is the most important item you take when traveling? A good book, good music and an iPad
How do you spend your time on board? I love to read and listen to music. It's a time of reflection, both on past projects and future endeavors. If traveling with colleagues, I like to talk with them and get to know them better.
What is your favorite restaurant in the world? Café Pushkin, Moscow; it reminds me of my mother's food.
What is your favorite destination in the world? For leisure, the Bahamas or Bermuda. For history and culture, Europe, Asia and South America.
About Israel Ministry of Tourism
What can luxury travelers expect from a trip to Israel? Israel is a destination for those seeking more than shopping, more than just pleasure. It's the chance to experience everything from a different angle. Unique to Israel is the ability to fulfill a traveler's spiritual energy; no matter your religion, you feel the buzz in the atmosphere. As they say, you go to Jerusalem to pray — Jerusalem is history — and Tel Aviv to play. All around the country, we truly have something for everyone; pictures come alive in Israel. And for the luxury traveler, aside from the overall added value of the destination, more and more luxury hotel brands are coming to Israel, including the newly opened Waldorf Astoria Jerusalem and a Kempinski in Tel Aviv.
What initiatives are in place in Israel to attract business travel? The number of flourishing industries in Israel — high-tech, agriculture, medicine, security — are a huge attraction to business travelers. People come to learn from Israel. While it is not a business travel destination per se, the opportunity is there. The country also has a good transportation infrastructure, excellent signage and everything is in English, making it an easy destination in which to conduct business. In Israel, different cultures live together peacefully and respect each other, which is hospitable for any type of visitor.
What is the most challenging aspect of attracting North American travelers to Israel? We are slowly changing North Americans' perceptions of Israel; it is an extremely safe place to visit, and other ideas of the area are misconceptions. It is a secure, normal travel destination. We have the lowest crime rate in the world. We have the potential to reach 1 million tourists in 2014, and 38 percent of those visitors are repeat travelers. Our hope is that those visitors become ambassadors for Israel, conveying the message and inspiring others to visit.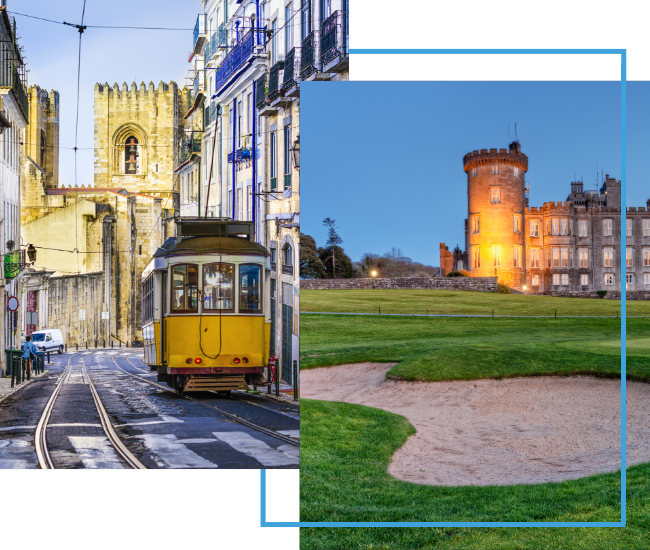 FX Excursions
FX Excursions offers the chance for once-in-a-lifetime experiences in destinations around the world.
Explore Excursions
Less than five years ago the world's first hybrid cruise ship, Hurtigruten Expeditions' MS Roald Amundsen, set sail for Antarctica in November 2019 with 450 passengers. The battery-hybrid-powered ship, named for the first man to cross the continent and reach the South Pole, was built specifically for voyages in polar waters. Its battery-hybrid power reduces the ship's consumption and CO2 emissions by 20 percent compared to equally sized ships.
Sponsored Content
Many small- and medium-sized businesses face time and budget constraints when organizing corporate hotel travel for employees. To address this problem, IHG® Business Edge emerged as a cost-free business travel solution for small- to medium-sized enterprises, offering travel managers exclusive access to enticing perks, handpicked educational resources and comprehensive company travel metrics. IHG Business Edge connects our loyal customers to our portfolio of 5,800 hotels and resorts across 18 brands in more than 100 countries.
A few months ago, I flew Polaris business class on a United flight from Dulles (IAD) to Paris (CDG). It was only when I got to my hotel in Paris I realized that I didn't have my iPad or its bag or accessories. Since I had been working on it in the restaurant in the Polaris lounge and then went directly to the gate, I knew I either left it propped up on my table when I packed up or in my business-class seat. But what was the best method to alert the airline about my careless mishap and (hopefully) retrieve it? With spotty data and WiFi, searching for information on my phone was frustrating and slow. Here's what I learned from the anxiety-inducing experience (and unexpected ending) about what to do if you leave something behind on your flight: