Hotel loyalty programs are growing in popularity, with all major chains and many independent hotel brands offering plans. Consumers earn free hotel rooms, upgrades and many other perks, often with no blackout dates. These programs are quickly becoming easier to use, offering increased flexibility and point redemption rewards. In fact, several hotel loyalty programs also present an option to convert points into mileage — or to use points to purchase just about anything with a price tag.
The average frequent traveler reports carrying two or three loyalty cards, according to Steve Beck, founder and managing partner of CG42, a boutique management consulting firm. Earlier this year, CG42 released the Hotel Group and Loyalty Program Brand Vulnerability Study, based on responses from 3,229 frequent-traveler members of major U.S. hotel group loyalty programs.
Beck says, "Most business travelers have a decided preference in hotels but also tend to belong to multiple hotel loyalty programs. Hotel brand loyalty is primarily due to habitual loyalty. The traveler may not be enamored with his hotel experience, but he regularly travels to the same city and prefers not to change his hotel because he's comfortable with his routine."
New York-based frequent traveler Roland Alonzi suggests, "Join a hotel brand that you like and stay there as much as possible. I'll go out of my way to stay at a Hyatt property because of their generous rewards program. I have stayed gratis at Hyatt properties from Los Angeles to Hawaii using my Hyatt Gold Passport points."
Alonzi, vice president and group director of MMGY Global, a travel marketing firm, adds, "Research the additional ways you can earn points with your hotel loyalty program through its business partners, such as airlines or car rental companies, to earn points faster. For instance, I always use Avis since I know I can get 300 bonus points every time I rent a car."
As a Marriott Rewards member, Steven J. Hausman, Ph.D., president of Hausman Technology Consulting, takes advantage of special deals and rates often not available to the general public, but it's the customer service that keeps him a loyal member. "Recently I logged online to change my Florida Marriott reservations to discover the new dates were unavailable. I called the Rewards phone number, and immediately the reservation was moved."
Last year, New York City-based comedian Dan Nainan traveled to 15 countries and 54 U.S. cities, spending 80 nights in hotels. "[Although I'm] a member of Hilton, Starwood and Marriott programs, the Marriott program offers the advantage of earning points in its wide range of brands at different price levels, from a budget Fairfield Inn to my upcoming stay at The Ritz-Carlton, Dubai."
HOTELS CONTINUE to fine-tune their loyalty programs in 2013. Starwood Hotels and Resorts plans to effectively reinvent hotel loyalty programs with its three-year pilot program in a play to win over the world's most prolific travelers. The revamped Starwood Preferred Guest program will offer more choices and more personalized benefits, including lifetime status for loyal travelers, unique 24-hour check-in (Your24) and dedicated Starwood ambassadors to provide one-on-one service.
Last year, Fairmont President's Club celebrated its 10th year as the first luxury brand to provide benefits from complimentary high-speed Internet access to fitness gear. "Our customers asked us to integrate their interests into their travel experiences for richer and more rewarding stays," says Brian Richardson, Fairmont's vice president of brand marketing and communications. As a result, Fairmont President's Club will continue to focus on the benefits to club members of partnerships, including traditional globally recognized partners such as airlines and car rental companies; lifestyle companies like Reebok and Fairmont Fit; and BMW chauffeured courtesy car service and complimentary BMW bicycles.
For Sirius (Jumeirah's Recognition and Rewards program), 2013 will focus on member profiling for marketing communication, according to Ayman al Deik, group director of brand loyalty and acquisition for Jumeirah Group. "In addition, we will introduce multilingual communication [first, Arabic and Chinese] and engage with new global partners."
Don Berg, vice president, loyalty programs and partnerships of Inter- Continental Hotels Group's Priority Club Rewards, says 2013 will bring more expansion to the value and flexibility of their points system. "We already offer more merchandise for redemption than any other competitor. The Priority Club Concierge program allows members to redeem points for anything, not just hotel stays. If there's a price tag on it, we'll acquire it and let you redeem points for it."
Jeff Diskin, executive vice president, Hilton Worldwide, says the evolvement of the Hilton HHonors program is based on member feedback. "Recent developments include the option of combining cash and points in the Points & Money Rewards, additional rooms added for the Premium Room Rewards, and Room Upgrade Rewards for existing reservations. Points can also go toward merchandise and unique experiences, and charitable cash donations in the HHonors Giving Back Program."
Fiesta Rewards will continue its expansion of members' benefits, according to David Rebolledo, associate director of customer relationship, Grupo Posadas. "On the redemptions site, we will introduce a new booking experience, new pricing methodology and no blackout dates for free nights. On the earning side, we plan on consolidating partnerships, including car rentals at Avis Mexico."
Laurie Goldstein, a Marriott Rewards spokesperson, reports a new Seasonal Award for 2013: "Members will be offered a 25 percent point discount on the program's most popular destinations during their off-seasons." For example, members can redeem points for the Aruba Marriott Resort between Aug. 23 and Nov. 23 for 3,750 fewer points than required the rest of the year.
OBVIOUSLY, NOT ALL hotel loyalty programs are created equal. "Marriott's culture and emphasis on customer relations sets it apart from others," says Goldstein. Marriott Rewards also has the distinction of offering loyal guests accommodations at 14 hotel brands, from the budget-friendly Fairfield Inn and Suites by Marriot to the pampering Ritz-Carlton.
How about a free massage for Fiesta Rewards Platinum members when staying at a Fiesta Americana hotel? Rebolledo says, "We offer an exclusive experience during their stay, including our easy-to-understand program with clear explanation of earnings and redemption of points."
Any room, anywhere, anytime with four room reward types (Premium, Room Upgrade, Points & Money and Standard) is why Hilton HHonors stands out, according to Diskin. The HHonors guest loyalty program is also the only one to offer "No Blackout Dates" and "Points & Miles" for the same stay at all its properties.
Berg reiterates that the Priority Club Rewards program is the world's largest and fastest-growing hotel loyalty program, with members logging more than 115 million nights at IHG hotels. "Our flexible currency allows members to redeem their points with no restrictions, roadblocks or barriers. Points don't expire, and with the Hotels Anywhere program, members can use their Priority Club points — or combine points and cash — to book and stay at any hotel, even competitors'!"
Jumeirah point redemptions start from as little as 100 points for Sirius program members, and Al Deik adds, "Our key objective is to enhance recognition of the most important customers during every stay."
Fairmont President's Club differentiates itself from traditional point systems by focusing on customized, passion-based experiences and benefits via customer-initiated personalized profiles. Customer offers and exclusive experiences might include wine tastings, intimate concerts, golf events and charitable partners. For example, a philanthropy option allows members' volunteer work to count toward membership status.
Jeff Zidell, vice president of Hyatt Gold Passport, says, "One of our strengths is that Hyatt Gold Passport was the first hotel company to offer confirmed suite upgrades at time of booking to elite guests, complimentary Internet and full breakfast at properties without a club. Today, we continue to provide more confirmed suite upgrades than other major competitors. Our generous guaranteed availability program enables elite members to get a room even in a sold-out property."
TO GET THE MOST from any hotel rewards program, Washington, D.C.,-based frequent traveler Michael Malarkey of Capstone Advisory Group recommends, "Get a co-branded credit card, such as the American Express Platinum with its automatic Starwood Gold Status."
Marriott Rewards offers three Visa credit cards: Signature Card, Small Business Card and Premier Card. Depending on the card, members receive from 30,000 to 50,000 bonus points after spending $1,000 in the first three months and one-free-night-stay certificate at a category 1–4 location after account approval. In addition, Elite status is credited with an additional 10 to 15 nights, and one to three points are earned on dollars spent.
Two new benefits were recently rolled out for the Hyatt Credit Card with its $75 annual price tag. Cardholders get more for spending, with two Hyatt Gold Passport points per every dollar spent at restaurants, car rental agencies and on airline tickets purchased directly from the airline. Cardholders also receive two-stay and five-night credits toward Diamond status when spending $20,000 in a calendar year, and $40,000 nets additional three-stay and five-night credits. The no foreign transaction fees policy remains appealing for global business travelers.
Fiesta Rewards is the only hotel chain in Mexico with a co-branded credit card: Santander Fiesta Rewards Credit Card. Credit card benefits are generous, earning three points per dollar, free-night certificates per anniversary, access to Fiesta Rewards Gold or Platinum benefits and exclusive offers and tickets to upscale events such as Cirque du Soleil.
With the choice of four Hilton HHonors credit cards, Gold or Silver elite status is automatically awarded while you rack up bonus points (from one to six per dollar spent) for everyday purchases, redeemable for reward nights and more. Other benefits, based on the type of card, include bonus points after first purchases, weekend certificates and no foreign transaction fees.
"Occasionally I'm offered 'unofficial' benefits not actually designed into the program," cites Wisconsin-based business traveler Robert Cole, founder of the consulting practice RockCheetah. "For example, I frequently book hotels as part of packages offered by online travel agencies such as Priceline, with hotel stays clearly noted as ineligible for loyalty points. Yet on several occasions, when I notified the desk clerk of my hotel loyalty membership, I was not only upgraded to a suite on the concierge floor but also was given complimentary Internet."
Chicago-based Megy Karydes, principal at Karydes Consulting, spells out the bottom line for business travelers' use of hotel loyalty programs. "With 50–60 hotel stays per year, my hotel selection is first based on convenient location. Then I choose the hotel brand from my previous experiences, followed by the other perks that make my travels more comfortable, such as room service delivery of complimentary hot coffee and free WiFi. That means I accrue points in several hotel loyalty programs."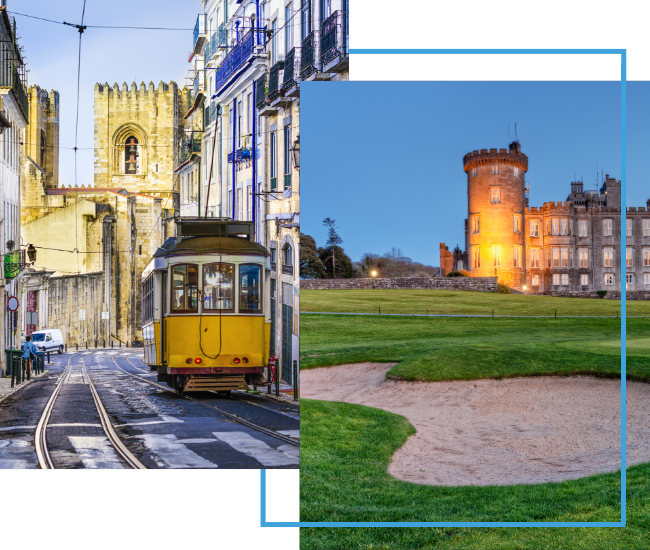 FX Excursions
FX Excursions offers the chance for once-in-a-lifetime experiences in destinations around the world.
Explore Excursions
Mazatlán, Mexico, has long been an attractive home destination for Canadian and American retirees, but, in recent years, young, digital nomads have also discovered the charms of this coastal city, finding inexpensive accommodations, beautiful weather and plenty of bandwidth for working remotely. The laid-back beach scene definitely eases the transition of relocating to Mexico's West Coast.
Sponsored Content
Filled with hidden treasures waiting to be discovered, Seoul invites travelers to unearth its many gems, and Seoul Tourism Organization is here to help travelers do just that. Through thoughtfully created initiatives like the Theme Tourism County Competition, Seoul Tourism Organization works closely with local districts to identify and showcase what makes each district unique and charming in all seasons.
For its third year, Global Traveler awards the airline, cruise line and hotel brand best representing diversity, equity and inclusion within the travel industry. Over the past year Global Traveler analyzed many airlines, cruise lines and hotel brands to determine which companies prove most committed to changing the world through diversity and inclusion.