Name: Emily Snyder
Title: Vice president, sales and marketing
Company, city: Mandarin Oriental Hotel Group; New York City, N.Y.
Number of employees: 13,000 worldwide
Recent project: Opening properties in Shanghai and Paris, and taking over the Rosewood in Atlanta
First job: Selling Girl Scout cookies door to door
Little-known fact about you: I met and kissed Bruce Springsteen in 1980.
Your Business
Essential business philosophy: Encourage open, collaborative communication. Listen, listen, listen, and then listen some more.
Best way to keep a competitive edge: Read, keep on top of clients and learn how your businesses relate. Mentor young people.
Yardstick of success: Delivered by our dedicated colleagues, Mandarin Oriental's legendary service is the hallmark of our company. We focus on providing personalized service to every guest every day and on the sincerity of the people who deliver it. Our colleagues are encouraged to know our guests and to anticipate what they want in order to surprise and delight them. Passion, enthusiasm and attention to detail are essential in order for our guests to feel they are being looked after by people who genuinely care for them. Our company culture really comes into play when it inspires our colleagues to provide an extra level of service that makes a guest experience exceptional.
Emily Snyder as a Traveler
What is the most important item you take when traveling? Earplugs
How do you spend your time on board? Reading and thinking, while trying to avoid the cookies!
What is your favorite restaurant in the world? I have two: Benoit in Paris for Sunday lunch, and Mandarin Grill + Bar at Mandarin Oriental, Hong Kong, for the Dover sole.
What is your favorite destination in the world? Manhattan Beach, Calif., to visit my brother and his family
About Mandarin Oriental Hotel Group
Mandarin Oriental seems focused on introducing new, upscale dining concepts at various properties. Can you tell our readers a bit more about this?
Nearly half of our hotels — 11 in all — have Michelin stars. Across those properties, Mandarin Oriental has 16 Michelin stars in total, which is more than any other hotel group. Cuisine globally is a huge focus for the brand. The hotel in Hong Kong has the most stars, and the Mandarin Oriental, Las Vegas has phenomenal food.
What are the most unique and attractive amenities across the brand to entice luxury business travelers?
Corporate travelers can create an online profile of their preferences. For example, if they like a humidifier and green tea in the room, all they have to do is indicate it on the profile and it will be there.
We also offer spa treatments tailor-made for business travelers. We have 5-star spas around the world, allowing business travelers to unwind a bit. Our spas use indigenous practices. In Atlanta, you'll find peaches utilized as an ingredient in the products. Physical fitness is a focus for the brand, and we spend more per square foot than any other hotel group.
What's coming in the next year for Mandarin Oriental?
We recently launched TripAdvisor functionality live on the Mandarin Oriental website; this allows travelers to see real-time reviews on our website as they are happening and as they are booking.
In 2015, we will welcome properties in Milan and Beijing. Overall, expansion in China is a focus.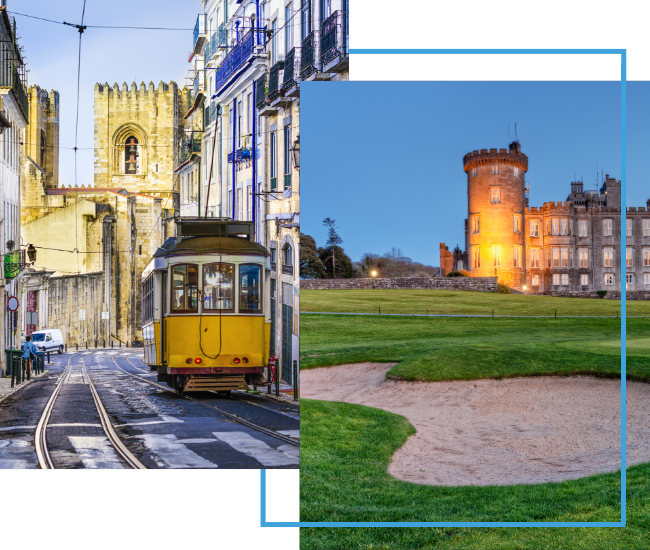 FX Excursions
FX Excursions offers the chance for once-in-a-lifetime experiences in destinations around the world.
Explore Excursions
The Perelman Performing Arts Center (PAC NYC), the cultural cornerstone and final public element of the World Trade Center site, opened this September.  The new performing arts center in Lower Manhattan provides a dynamic home for the arts, serving audiences and creators through flexible venues enabling the facility to embrace wide-ranging artistic programs.
Sponsored Content
In an increasingly digital and interconnected world, the Global Business Travel Association (GBTA) Convention remains an indispensable platform for business travel industry professionals seeking to make the most of the power of face-to-face connections. Taking place August 13–15 in Dallas, the 2023 GBTA Convention provides the unique opportunity for professionals and companies to join visionaries, thought leaders and industry experts for meaningful networking, cutting-edge insights and inspiring innovation.
Whether you call secondhand fashion treasure troves "thrift stores," "fripperies," "charity shops," "vintage boutiques" or something else, shifting the paradigm from "old clothes" to "new finds," you may find the best, most conversation-starting souvenirs inside these shops and neighborhoods located in the world's most fashionable cities and a few unexpected places.