Name: Ed Bastian
Title: Chief executive officer
Company, city: Delta Air Lines; Atlanta, Ga.
Number of employees: 80,000
Recent project: Notable ongoing projects include closing a joint venture with Aeromexico and launching an expanded partnership with Korean Air, launching a major enhancement and expansion of our facilities at LAX, embarking on a major terminal project at New York-LaGuardia, and paying more than $1 billion in profit-sharing to our employees for the third year in a row.
First job: Working on a road crew in upstate New York
Little-known fact about you: I was once the official accountant for the MTV Music Awards and briefly appeared on the show.
Your Business
What innovations/initiatives do you foresee in the industry over the next years? The next few years provide an opportunity to remake the customer experience on the ground. We are making substantial investments in airport facilities across our system, particularly in New York and Los Angeles, allowing us to rethink how to provide world-class service and improve efficiency. Airlines compete on service for the first time in decades, which is only going to increase — a great development for anyone who travels.
Best career advice you've received: Follow your heart — which I did when I returned to Delta to lead the company's restructuring. It involved a 50 percent pay cut, but it was the right thing, going back to the company and people I love.
What advice would you give someone starting out in the field? Don't be too cautious. Sometimes we need to embrace our instincts; and if that means attempting something ambitious or even audacious, don't be afraid to try.
Ed Bastian as a Traveler
Favorite travel memory or story: The best thing about my travels today is the opportunity to talk to Delta employees and customers and get their feedback. My first travel memory is my first trip on an airplane when I was 25. I had no idea then that one day I would lead one of the world's largest airlines.
One travel tip you cannot live without: Bring a charger for your phone and tablet. We have power outlets in our airports and on board, but they can't help you without a charger.
Best advice for business travelers: It's worth developing a relationship with your favorite airline. The obvious benefits come from loyalty programs, but you'll find you're seeing the same people as you interact with the airline. Delta people love knowing our best customers by name and see them as part of the family.
About Delta Air Lines
What is the design philosophy behind Delta's new uniforms? The philosophy was to have comfortable and functional uniforms with a contemporary design that makes Delta people look great. Our employees were a big part of the design process.
Delta's newest widebody flagship aircraft will be the Airbus A350-900; what can our readers look forward to? The A350 is a game changer for Delta's international service. The aircraft will be loaded with amenities including high-speed WiFi, free in-flight entertainment throughout the plane, the new private Delta One suite and other advances in the customer experience. The range of the aircraft will allow us to serve cities nonstop from the United States, particularly in Asia, that we can't operate today. It also will fly more efficiently, with a reduced impact on the environment and a lower cost.
What does the future hold for U.S. carriers in terms of flights to the Gulf? We're optimistic the new administration will take steps to hold the Gulf carriers accountable to the rules of the Open Skies agreement. Open Skies is based on the idea that competition is fair and equal, and unfortunately the governments of the United Arab Emirates and Qatar violated those agreements with $50 billion in direct subsidies to their state-owned airlines. This has already driven U.S. airlines out of Middle Eastern markets and India, and it will only get worse as the Gulf airlines expand.
What can premium travelers expect from the Delta One experience? We were honored when Delta One recently won the coveted Crystal Cabin Award. Delta One is a luxury experience with a sliding door in each suite that provides a level of privacy we've never offered before, bringing the business-class cabin to a new level.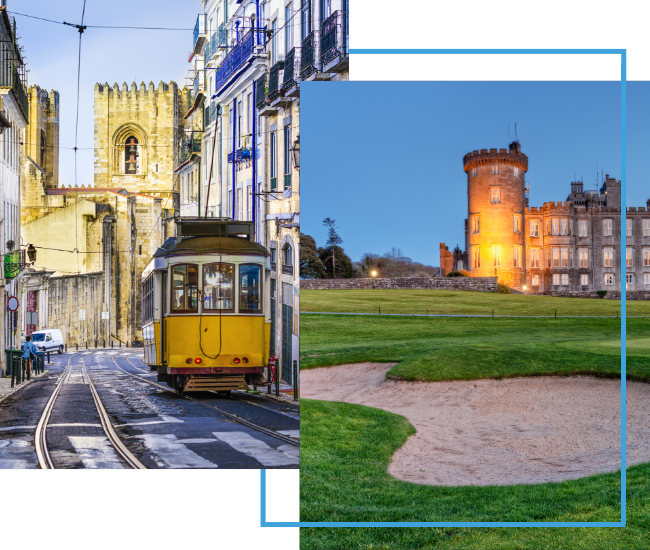 FX Excursions
FX Excursions offers the chance for once-in-a-lifetime experiences in destinations around the world.
Explore Excursions
Less than five years ago the world's first hybrid cruise ship, Hurtigruten Expeditions' MS Roald Amundsen, set sail for Antarctica in November 2019 with 450 passengers. The battery-hybrid-powered ship, named for the first man to cross the continent and reach the South Pole, was built specifically for voyages in polar waters. Its battery-hybrid power reduces the ship's consumption and CO2 emissions by 20 percent compared to equally sized ships.
Sponsored Content
The Islands of Tahiti are among the most beautiful and sought-after vacation destinations in the world. The endless images of overwater bungalows with Bora Bora's majestic peak towering over waters of every shade of blue have an intrinsic pull. But with 118 islands and atolls to explore, there is so much more to this spectacular region of the Pacific.
A few months ago, I flew Polaris business class on a United flight from Dulles (IAD) to Paris (CDG). It was only when I got to my hotel in Paris I realized that I didn't have my iPad or its bag or accessories. Since I had been working on it in the restaurant in the Polaris lounge and then went directly to the gate, I knew I either left it propped up on my table when I packed up or in my business-class seat. But what was the best method to alert the airline about my careless mishap and (hopefully) retrieve it? With spotty data and WiFi, searching for information on my phone was frustrating and slow. Here's what I learned from the anxiety-inducing experience (and unexpected ending) about what to do if you leave something behind on your flight: