IN THE BACKGROUND, the dusky blue-black ice of the Svartisen Glacier glimmers in a thick wedge of still-frozen slopes above the Arctic Circle. Below, vertical shapes springing from a Norwegian forest provide a living, evergreen contrast to the deep waters stroking the shores of the Holandsfjorden fjord. Rising from the depths, its feet thrust securely into the fjord's bed, are the wooden legs and underpinnings of Svart. This epic structure, circular and serene in design, is the world's first Powerhouse hotel constructed in a northern climate, set to open in 2021.
The Norwegian Powerhouse designation applies to what it calls "future-proof buildings," defined as energy-positive buildings that generate more energy throughout their lifespan than they consume. Throughout Norway, structures meeting certification standards for the country's various green labeling programs include numerous hotels — among them the newly opened, 18-story, mixed-use Mjøstårnet rising above Lake Mjøsa in Brumunddal, north of Oslo. Defined as the world's tallest timber building (and treated to be fireproof), Mjøstårnet features 72 guestrooms, a restaurant, public baths and meeting spaces.
There's a brilliant emerald ripple advancing across the globe, and the hospitality industry is moving with it. The concept of a luxury experience also being sustainable and planet-friendly proves both sexy and seductive, and this momentum has data to support it: By 2016 more than 2,070 hotels worldwide were taking part in the U.S. Green Building Council's esteemed Leadership in Energy and Environmental Design green building certification program, with those numbers steadily increasing.
"LEED is the roadmap for designing spaces that are better for people and the planet, and certification is a signal that a property meets the highest sustainability standards," explained Rhiannon Jacobsen, vice president of strategic relationships, USGBC. "Those standards not only include energy, water and waste but also what we call human experience. People are ultimately at the heart of green building, and we hope more brands and properties will pursue certification as a way to demonstrate their commitment to being more sustainable, [while] also creating an experience that guests know prioritizes their personal well-being."
Travelers still harboring doubts about all that green talk should rest assured the eco-friendly operating practices touted by luxury hotel properties are unlikely to translate to mattresses stuffed with organic, sustainably harvested granola ingredients. On the U. S. East Coast, guests at 1 Hotel Brooklyn Bridge can savor views of the Statue of Liberty and Manhattan's iconic skyline while also relishing sustainability features such as the eco-conscious Keetsa mattress and luxurious, 100 percent organic cotton bedding in each guestroom, along with a water reclamation system that collects rainwater to provide irrigation in the adjacent Brooklyn Bridge Park.
"With today's focus on well-being and sustainability, 1 Hotel Brooklyn Bridge's nature-driven design and ethics create a unique hotel experience," said Hannah Bronfman, director of sustainability and impact, SH Hotels & Resorts. "Here, visitors can enjoy a tranquil atmosphere while being encouraged to connect with nature. We're seeing that more people want to travel the world but at the same time leave less of an impact while doing so. Guests are interested in the 1 Hotels' goal of educating on the possibilities of sustainable practices through purposeful, mindful design and activism."
To that end, each 1 Hotel property holds LEED certification and features state- of-the-art, energy-efficient heating and cooling systems and low-energy lightbulbs throughout. Bronfman said properties monitor water and energy use in real time to reduce waste while also assessing recycling and compost rates monthly with targeted reduction goals. Filtered water flows from all taps, sinks and showers; and guestrooms have five-minute shower timers to gently encourage mindful water use. Housekeeping staff clean rooms and linens with green cleaning solvents, and chefs and beverage directors focus on decreasing food waste with the aim of reducing overall carbon/ climate impact.
A key point for eco-travelers to consider is how a hotel's location will determine what features and operating practices can be configured to minimize its overall footprint. In an arid environment, that likely includes water conservation and filtration systems, while a frigid latitude might focus on the distance food travels to reach the kitchens or the inclusion of geothermal and sustainable heating systems. Travelers can take into account details such as the building itself: Was it a new build or a reclaimed or repurposed structure? To what extent does the existence of the hotel negatively impact the local flora and fauna?
Deep in the remote landscape of Patagonia near Torres del Paine National Park, the Tierra Patagonia takes its geographic location seriously, and the property's conservation efforts are rooted in its architecture. Part of the National Geographic Unique Lodges of the World, Tierra Patagonia transitioned from single-use plastics to durable, reusable materials, utilizes LED lighting systems, supports social projects in local communities and actively works with the Chilean Tourist Board and Forestry Association in the implementation of a massive reforestation program.
Margarita Lackington, sustainability manager, Tierra Hotels, explained the Tierra Hotels brand commitment to ecological stewardship includes operating in harmony with the environment, with a full understanding that decisions made on a daily basis determine the long-term viability of the property itself.
"That sense of responsibility permeates everything we do, leading [to] actions that aim to protect the environment, wildlife and communities," offered Lackington. "Tierra Patagonia is located in a very remote and unique region, with landscapes that have stayed practically untouched for centuries. It is our duty to combine the desires of our guests, who come to experience the beauty of this destination, with our commitment to maintaining its purity and natural balance."
Off the coast of Zanzibar on Chumbe Island, the Chumbe Island Coral Park protects a coral reef sanctuary and forest reserve. Goals at this eco-lodge include zero environmental impact. Hotel operations include a rainwater catchment system, solar water heating and photovoltaic energy supplied to each of the property's seven bungalows. In Vienna, Boutiquehotel Stadthalle achieved complete energy neutrality, producing as much energy as it consumes in its reclaimed building via features including groundwater heat pumps and photovoltaic technology. Guests are provided with bicycles for use during their stay, and the hotel's lavender-covered roof meadow houses colonies of bees. Harvested roof honey can be enjoyed in the dining room's apricot jam with lavender or in lavender crème brûlée.
Botanic architecture, organic sheep's wool and surfaces of slate and Swiss pine are only a few of the sustainable initiatives integrated into Arosea Life Balance Hotel in Stelvio-Stilfser Joch National Park in Italy's South Tyrol region. At Siwa Oasis Adrère Amellal in Egypt, earth buildings resembling sand castles and constructed of a blend of dried rock salt, clay and straw contain 40 electricity-free guestrooms built by hand and illuminated by beeswax candles. Beyond the hotel's windows lies an oasis of freshwater springs once revered as the location of the Oracle of Amon.
"The most important point is that sustainability is a journey, not a destination," emphasized the USGBC's Jacobsen. "It requires continuous improvement and a commitment to measuring and tracking performance. Standards evolve and improve as we get better and learn more, and our buildings must be able to do the same."
Ultimately, whether travelers are headed to Norway, Brooklyn, Patagonia or another destination, the number of desirable sustainable lodging choices that embrace comfort, service and planet-friendly practices continues to expand. And that's good news for the growing number of eco-oriented travelers who prefer to gaze out at the world around them through green-tinted specs.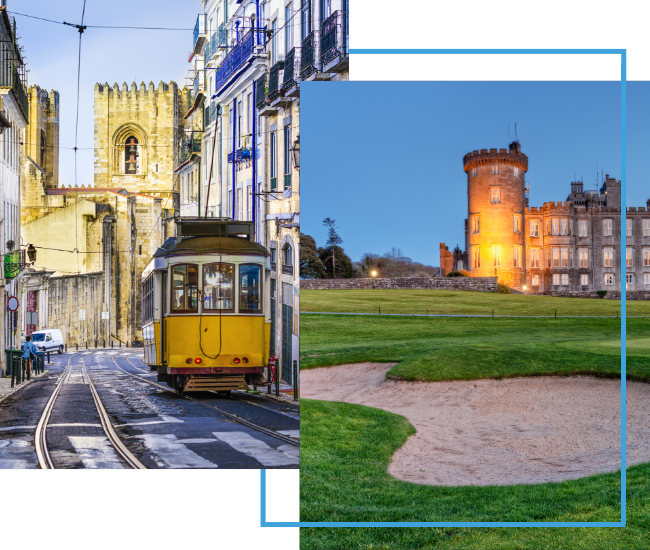 FX Excursions
FX Excursions offers the chance for once-in-a-lifetime experiences in destinations around the world.
Explore Excursions
Think of Tokyo and your mind may wander to the neon signs and bustling crowds of Shibuya and Shinjuku, or the tranquility of the Meiji Jingu shrine, but this huge city offers much to those who explore away from the main tourist areas.
Sponsored Content
The Islands of Tahiti are among the most beautiful and sought-after vacation destinations in the world. The endless images of overwater bungalows with Bora Bora's majestic peak towering over waters of every shade of blue have an intrinsic pull. But with 118 islands and atolls to explore, there is so much more to this spectacular region of the Pacific.
Automotive museums of all sizes will always capture the imaginations of car and racing aficionados. However, the best deliver a lot of substance beyond the machine itself. Some place an emphasis on science and technology or history, while others display iconic cars from film and television. Museums established and operated by the world's top automakers (think Mercedes, BMW, Audi and Porsche in Germany, and Toyota, Honda and Nissan in Japan) have built-in followings.