IN THE MODERN AGE OF HYPER-AWARENESS surrounding environmentalism and sustainability, travel organizations the world over introduce new ways to lessen the impact on the natural world. Airports introduce programs to reduce environmental impact as much as possible.
Denver International Airport makes consistent strides toward reducing its own footprint and leaving the planet greener for the future. Denver holds the largest airport site in North America, with more than 53 square miles of land belonging to the airport. Its areas of focus include greenhouse gas management, water conservation and waste reduction throughout the entire campus. In terms of concrete numbers, DEN succeeded in reducing its 2013 base-level greenhouse emissions by more than 23 percent by 2017. To continuously reduce waste throughout the airport, Denver composted more than 144 tons of organic waste in 2018 and developed a food donation program to reduce waste and help nearby communities.
In Europe, Zürich Airport acts as a local steward of the environment by focusing on a number of issues typically associated with airports. The Swiss airport has plans to deal with climate change and carbon emissions, air and water quality and the local wildlife. Because of its efforts to reduce its impact on the environment, Zürich is recognized as one of Europe's leading airports for sustainability as it reduces air pollution through fixed power systems, modern heating plants and increased public transport options serving the airport.
Just as Zürich Airport leads sustainability efforts in Europe, Singapore Changi Airport remains one of Asia's clear sustainability leaders. Between fiscal years 2017 and 2018, Changi reduced water consumption by 7.45 percent; recycled 4,435 tons of concrete; and diverted 8.5 percent more waste from incineration. Changi is on pace to meet all of its self-imposed sustainability goals in all forms, from reducing waste and water use to managing energy consumption.
The final airport on this list may be much smaller than others, but it has made sustainability a priority since its construction nearly 20 years ago. Seymour Airport of Baltra, also known as the Galápagos Ecological Airport, was designed with total consideration of its relationship with the surrounding natural environment. Upon completion, it served as a reference point for measuring green buildings' best practices. The airport's LEED Gold certification cemented its place as the first green airport. Years later, in 2017, it became the first airport in Latin America and the Caribbean to receive recognition as carbon-neutral.
At the crux of the conversation surrounding eco-friendly airport initiatives, the world should look toward airports like the one in the Galápagos. The true aid to the environment comes when people decide the natural state of a destination is as important as the means of arrival.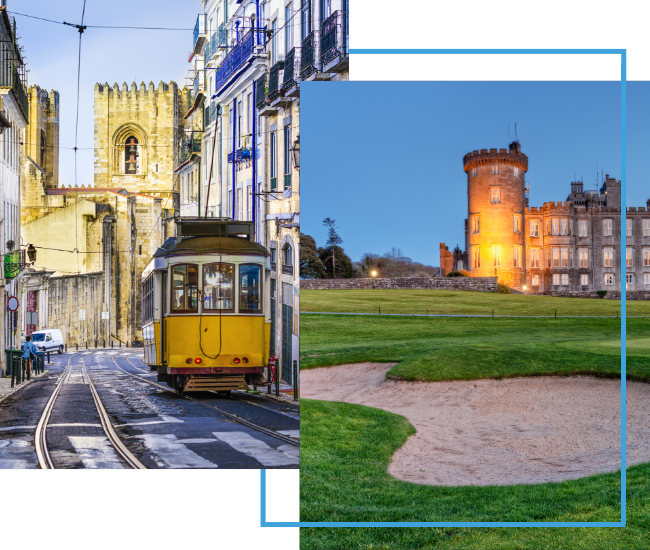 FX Excursions
FX Excursions offers the chance for once-in-a-lifetime experiences in destinations around the world.
Explore Excursions
Pleasant weather, autumn foliage and vibrant flowers are among the many delights awaiting nature lovers at botanical gardens and arboretums across the United States. However, some of these green spaces take on additional color this month and through Halloween when enterprising gardeners, landscape architects, management and other creative minds cast a spell with themed environments running the gamut from spooky to utterly bewitching.
Sponsored Content
Nashville's once-modest skyline continues to evolve as its luxury market grows. Lavish hotel properties are added to the landscape while acclaimed chefs stake claim in the robust culinary scene and premier cultural offerings round out the city's repertoire.
For travelers who love all things autumn, Crystal Springs Resort, New York City's closest destination resort, features special offers and experiences to meet the demands of everyone's fall bucket list. Located only 80 minutes outside New York City in Sussex County, New Jersey, Crystal Springs Resort offers a quick getaway to enjoy fall foliage. Are any of these new offers or experiences on your bucket list?