When Detroit filed the nation's largest municipal bankruptcy in 2013, many speculated it might never recover. After all, the wealthiest city per capita in the United States in the 1950s had already lost many of its jobs when the auto industry relocated to the suburbs decades earlier, and its population dropped from 1.8 million at its peak to roughly 667,000 today.
The 11 counties of the Detroit Region have had a bumpy ride, too, in recent decades. NAFTA drove many of the region's manufacturing jobs out of the country while automation eliminated others altogether. Then the Great Recession hit, and demand for new cars flatlined.
By the time the economy began to recover, the auto industry faced a new challenge: Technology was already starting to make traditional cars, trucks and SUVs obsolete. Additionally, many consumers in high-density cities didn't want to own a vehicle at all, and those who did increasingly wanted electric vehicles.
Detroit and the surrounding region saw an opportunity, though, and pivoted their focus to next-generation mobility in a move that just may put the Detroit region back on top.
Next-generation mobility uses autonomous, connected, electrified and shared vehicles to move people and goods. The ultimate goal? Reduce pollution and congestion while making driving safer. For example, in the future a self- driving electric car might take you to the airport, or your car, connected to the cloud, might warn you it's unsafe to enter an intersection.
"The auto industry is going through a significant transformation," said Glenn Stevens, Jr., executive director, MICHauto, and vice president, automotive and mobility initiatives for the Detroit Regional Chamber. "It's transitioning from automobile companies to technology companies."
He points out the vehicles of tomorrow will be rolling computers that take millions of lines of code to operate; and although the Detroit region was built on manufacturing, it is uniquely positioned to spearhead next-generation mobility. Twenty-two original equipment manufacturers, including Ford Motor Co. and General Motors Co., already have global headquarters or research centers in the region.
Plus, 96 of the top 100 automotive suppliers in North America own a presence in the state, and 72 percent of the nation's automotive research development occurs here. Michigan also has the highest concentration of engineering talent in the country; awards more than 8,600 engineering degrees every year; and boasts top engineering schools such as the University of Michigan, Michigan Technological University and Michigan State University.
Stevens believes the focus shifted to next-generation mobility about five to 10 years ago. Since then, the new industry flourished. The Detroit region now has two globally recognized automated testing sites: Mcity and the American Center for Mobility. Additionally, Ford is converting a historic Detroit train station into a research and development facility, while General Motors is rebranding its D-Ham plant as Factory Zero to exclusively produce electric vehicles.
"The 'zero' is very important," he explained. "It stands for zero emissions, zero congestion and zero accidents."
As further proof of its commitment to next-generation mobility, Michigan recently established the Office of Future Mobility and Electrification to increase electric vehicle production, generate more software engineering talent and use technology to reduce traffic accidents and fatalities. The state also unveiled plans for a 40-mile Mobility Corridor for autonomous and connected vehicles stretching from downtown Detroit to Ann Arbor.
The Detroit region isn't relying solely on next-generation mobility for its economic future, though, according to Maureen Donohue Krauss, president and CEO, Detroit Regional Partnership. If the Great Recession taught the region anything, she said, it's that it can be resilient. A good example of that was when COVID-19 hit; the industry pivoted and started making ventilators within weeks.
"I think that says a lot about our capabilities,"she added."We've learned how to take our know-how and move it into other areas."
Because there's already a skilled manufacturing workforce in place, the region attracts companies related to aerospace and the defense industry, but it is also making inroads into the medical device industry, professional services like car insurance and even the tech startup sector. Josh Hundt, executive vice president of business attraction, Michigan Economic Development Corp., believes the continued growth of the state's economy depends on industries like these in addition to next-generation mobility.
And he sees Michigan's pro-business economy — a 6 percent corporate income tax and 6 percent sales tax — as well as its SixtyBy30 program (which aims to increase those with a skill certificate or college degree to 60 percent of the workforce by 2030) as big draws. Plus, the state has a low cost of living and is incredibly beautiful.
Whether or not Detroit and the surrounding region thrives on flounders depends on whether it can adapt, according to Stevens.
"Together we can build a better Detroit if we can change," he said. "That's the key. For a long time, the auto industry didn't want to change. Now its future depends on whether they can make a successful transition on mobility."
SCENIC DRIVES
Tree-lined country roads, lakeshore views and even sandy dunes make Michigan arguably one of the nation's most beautiful states. You don't have to drive far outside of Detroit to experience the beauty for yourself. In fact, the M-15 Pure Michigan Byway begins in northern Oakland County on its way to downtown Bay City with its historic buildings, river walk and naval ship museum. Along the way, make a detour to the Bavarian community of Frankenmuth and the world's largest holiday store, Bronner's Christmas Wonderland.
For a different look at the state, take the US 12 Heritage Trail west out of Detroit. Along the way, stop in Dearborn to explore The Henry Ford Museum of American Innovation and the Motown Museum. Small towns like Bronson, the Gladiolus Capital of the United States, and Allen, known for its antiques, are worth a stop on the way to the route's terminus just north of Michigan City.
Wine lovers can visit the five stops on the Pioneer Wine Trail, just west of Detroit. Begin on US 12 and sip the vintages at three wineries near Hillsdale. Then take US 127 to Jackson and cut over to Sandhill Crane Vineyards on I-94. Return to US 127 to I-96 to visit Burgdorf's Winery.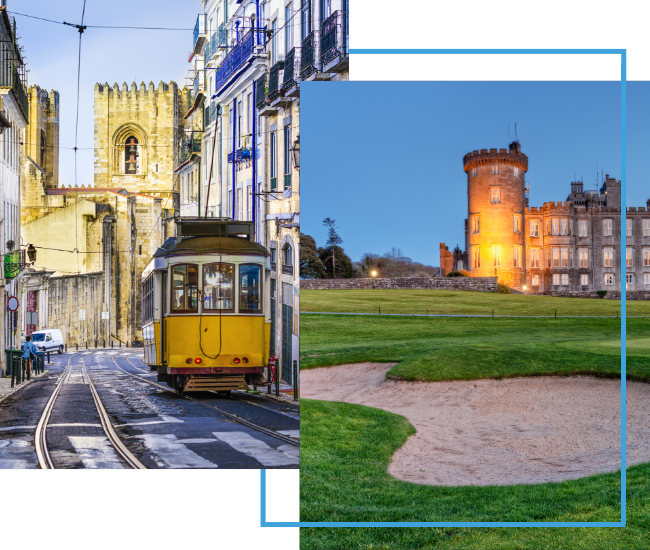 FX Excursions
FX Excursions offers the chance for once-in-a-lifetime experiences in destinations around the world.
Explore Excursions
More than 22 million visitors pour into Bangkok each year, adding to the roughly 11 million residents of the Thai capital famous for its bustling streets. Packed with food carts, markets and cultural spectacles, life in Bangkok is unusually defined by its vibrant street scene, both day and night. That means you don't necessarily need a solid plan when heading out on any given evening.
Sponsored Content
Nashville's once-modest skyline continues to evolve as its luxury market grows. Lavish hotel properties are added to the landscape while acclaimed chefs stake claim in the robust culinary scene and premier cultural offerings round out the city's repertoire.
As first-time restaurateurs, but with plenty of hospitality-related experience, Ria and Kevol (Kev) Graham were not entirely comfortable opening their first restaurant in the Brooklyn neighborhood of Williamsburg, where several upscale restaurants and 5-star hotel dining is just a block away. And to make matters worse, they opened in July 2020, when New York City was in the middle of the COVID-19 pandemic.