For me, it is an incredible shock 10 years have passed since we first put Global Traveler into the hands of our readers. I recall people asking if the world needed another travel magazine. I admit there are too many right now, but I strongly feel GT provides a service previously untapped.
Writing and designing a magazine for the business/ luxury traveler sets us apart from the mass consumer titles and the fledgling road warrior publications. The last thing I'd call our readers is road warriors, or even armchair travelers. They are dynamic, energetic travelers who collect destinations and experiences with as much enthusiasm as some people collect recipes.
In the past 10 years, we strived to be a market leader through our circulation audit with the well-respected Alliance for Audited Media, at the same time measuring our demographic and its travel habits through MediaMark Research. In doing so, we lay all our cards on the table and offer a transparent medium where reader and client can interact.
We've reached many milestones along the way. Launching the magazine in 2004 while battling companies that tried to stop us from entering the market. (They failed, of course.) Increasing the number of regular issues from 10 to 12 a year, and expanding to 15 with special editions. Redesigning the publication, enlarging its size and creating a wider format; at the height of the recession when most publications were reducing their size, Global Traveler gambled on a better, not smaller, magazine, and it was a great success. Finally, we relaunched our website, globaltravelerusa.com, to include daily articles, news and deals along with better search capability and search engine optimization. Monthly unique visitors tripled since the relaunch.
Our staff traveled around the globe so often, it reminds me of a ball of yarn. They gathered experiences no other medium has been able to emulate.
All this success has not come without hardship. During the first year, I was stressed on all sides, including a frivolous lawsuit. Driving my daughter to high school one day, I snapped at her about the music playing in the car, which now seems trivial (and her selection was better, to boot). I immediately apologized and said, "Kate, I am under a lot of pressure." She replied, "You don't think this affects us as well?" Bravo, and she was 100 percent correct.
Of course, we also benefitted from fantastic trips all around the world, from Fiji to Portugal to Thailand and Paris. When asked if it was all worth it, I say, "Without a doubt!" There is always room to do things better or in a different way. Join us for the next 10 years of adventures!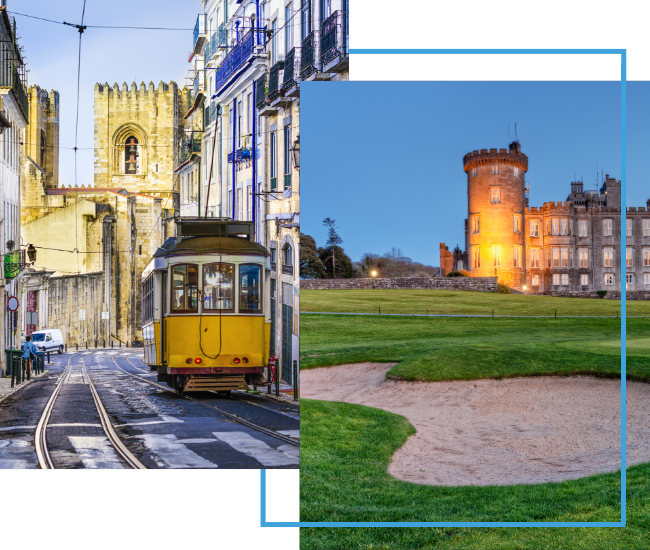 FX Excursions
FX Excursions offers the chance for once-in-a-lifetime experiences in destinations around the world.
Explore Excursions
Like other Angelenos working in the entertainment industry, Sacramento-native Brian Rodda found himself pivoting toward a new career during the pandemic. Prior to the lockdown, he worked in entertainment public relations, hosted a Hollywood red carpet web series and owned a marketing consultancy. When he was in Carmel riding out the situation, a friend encouraged him to take on a new real-life role as a culinary tour guide in the fashionable resort town as travel slowly returned.
Sponsored Content
Filled with hidden treasures waiting to be discovered, Seoul invites travelers to unearth its many gems, and Seoul Tourism Organization is here to help travelers do just that. Through thoughtfully created initiatives like the Theme Tourism County Competition, Seoul Tourism Organization works closely with local districts to identify and showcase what makes each district unique and charming in all seasons.
Red Savannah launched a new series called In the Footsteps of…, which debuts itineraries of well-known figures, the first being Coco Chanel. As Chanel No. 5 celebrates its 102nd anniversary this year, the travel company invites fashion lovers, history enthusiasts and admirers of Coco Chanel to experience the new itinerary, In the Footsteps of Coco Chanel. The experience allows travelers to step into the remarkable life of one of most iconic figures in the fashion world.