A handful of women clustered around the juice bar, sipping brightly colored fruit concoctions and chatting while their children occasionally clamored for attention nearby. One of the mothers was telling a funny story, which caused the others to slap their legs and double over in hysterics. They could have been relaxing at a health club anywhere, I thought — except that every last one of them was buck naked.
I was visiting Dragon Hill Spa, one of thousands of jjimjilbang, or public bathhouses, in Seoul and an important hub for Korean social activity. Everywhere I turned, women of all shapes and ages were scrubbing each other's backs, splashing in the pools with their children and enjoying protracted conversations while stretched out on warm slabs of marble.
In my Midwestern modesty, I had attempted to carry the provided hand towel into the bath area, only to have it taken away by the no-nonsense spa attendant. She handed me a pink washcloth, its texture akin to a Brillo pad, and motioned for me to go straight to the showers. (Stepping into the pools without a thorough scouring is, I later learned, a major faux pas in bathing etiquette.)
After having my skin rubbed raw by a bath mittwearing professional for a fee of $15, I rejoined my husband in the co-ed area, where families, couples and groups of friends sprawled on the heated floors in baggy spa uniforms. Various dry saunas, ranging in temperature from 50 to 200 degrees, advertised outrageous health benefits: "Neutralizes acidified human organs in modern people," said the sign outside the Charcoal Room. "Stops bleeding," promised another.
Introduced by Japanese colonizers in the 1920s, jjimjilbang surged in popularity near the end of the century when the bathhouses began adding such amenities as movie theaters, restaurants, video game arcades and even golf driving ranges. On the top floor of Dragon Hill Spa, we discovered the Indian Barbeque Village, complete with life-size replicas of chiefs and wigwams, serving fried chicken and Cass beer.
"These days, Korean people are too busy to talk with their neighbors and friends," said DoolHwa Lee, who sometimes visits the spa with her college-aged daughter. "But in the jjimjilbang, we can stay for up to 12 hours and talk freely about everything."
Feeling relaxed and squeaky clean, my husband and I decided to continue our experience of Korean customs in the Bukchon neighborhood. Unlike areas of the city such as Itaewon or Gangnam — whose flashy shops and overpriced lattes PSY skewers in his song and video "Gangnam Style" — Bukchon is imbued with a strong sense of tradition. Wedged between two of Seoul's restored historic palaces, the neighborhood is home to nearly 1,000 hanok, traditional houses with patterned windows and tiled roofs.
Getting lost amid the high walls and winding alleys turns up all sorts of delights, including quiet teahouses, Buddhist temples and public foot baths. We stopped for dumpling soup at a busy restaurant where two old women sat on stools, spooning a leek and ground pork mixture onto squares of dough and deftly pinching the corners shut. Without pausing, one of them motioned us inside with her head.
Half a dozen of Bukchon's hanok have been converted into guesthouses where visitors can sleep on floors heated from below by warm rocks or water. We stayed in the detached sarangchae — formerly a gentleman's study room — at Seoul Guest House, whose delicate paper doors and views of the surrounding mountains made it seem miles away from the high-rise apartment complexes of contemporary Seoul. The feeling intensified when we heard a neighbor's rooster crowing at moonrise.
The next morning, we awoke early to board a United Service Organization tour bus bound for North and South Korea's demilitarized zone, which lies just 35 miles north of downtown Seoul. In the weeks leading up to our visit, Kim Jong-un's nuclear threats had reached a crescendo, but the unfazed Seoulites we spoke with convinced us not to cancel our tour.
"It's just North Korea's way of communicating," a Korean friend said.
Nonetheless, the mood was serious as we arrived at Panmunjom, the abandoned village where the armistice agreement was signed in 1953, ending the Korean War. Ironically, because the DMZ has remained untouched for half a century, it has become a refuge for vulnerable species such as the Manchurian crane. But the rolling green hills and flocks of pheasants taking flight belie the fact that the area is full of unexploded mines — one of the reasons visitors must take a guided tour.
"If you choose to defect today to North Korea, I'm not going to be responsible for you," said Pvt. Mitchell, the U.S. Army soldier who met our group inside the Joint Security Area. A few tourists laughed nervously, but we knew he wasn't joking: In 1984, a Soviet sightseer ran across the demarcation line from the North, resulting in a gun battle between the two armies that killed four troops (the Soviet defector survived).
With that, Pvt. Mitchell led us through a doorway into the bright summer sunshine. As our eyes adjusted to the scene, we realized a North Korean soldier was standing less than a hundred yards away. Dressed in a dark olive uniform, he used binoculars to observe us as we simultaneously held up telephoto lenses for a closer look. Three South Korean privates, their fists clenched at their sides in a tae kwon do stance, faced him from behind a set of small, shared conference buildings.
The buildings, which straddle the demarcation line, had recently been repainted (a cheery robin's-egg blue that seemed out of place, given the setting); the workmen had crossed into the North with ropes tied to their bodies in case of an attempted kidnapping. Except for the humming of cicadas, everything was silent.
We followed Pvt. Mitchell into one of the rooms where representatives of the two Koreas had held unsuccessful talks the previous Sunday. Our group gathered around a conference table equipped with two constantly recording microphones. After snapping some photos of the almost bare interior, I realized there is no visible indicator of where one country ends and the other begins.
"Excuse me," I asked Pvt. Mitchell, "but where exactly is North Korea?"
He pointed at the ground underneath my feet. "You've been standing there for the past five minutes."
INFO TO GO
Incheon International Airport Railroad connects award-winning Incheon International Airport (ICN), located 30 miles west of Seoul, to the city. Express trains to Seoul Station take 40 minutes and cost $7. Deluxe airport limousine buses ($12) drop travelers at major hotels and take about 80 minutes, depending on traffic. Gimpo International Airport (GMP), nine miles west of Seoul, handles most of Korea's domestic flights and is connected to the city by subway.
Where to Stay in Seoul
Grand Hyatt Seoul Its Itaewon location makes the Grand Hyatt a perennial favorite among business travelers, plus there's a swimming pool/ice rink for the kids. 322 Sowol-ro, Yongsan-gu $$$$
Lotte Hotel Seoul Unique facilities include a women-only floor, a Korean tourism museum and one of the city's top restaurants for fine dining. 30 Eulji-ro, Jung-gu $$$$
RakKoJae Seoul Guests can enjoy elaborate meals, steam in a mud-walled sauna and sample housemade spirits at this upscale, traditional hanok. 218 Gahoe-dong, Jongno-gu $$$
Restaurants in Seoul
Maple Tree House English-speaking waitresses and a wide range of meats (including Jeju black pork) make Korean barbecue a cinch for first-timers. 31-1 Itaewon-dong, Yongsan-gu $$
Min's Club A restored 1930s hanok provides a picturesque backdrop for afternoon tea featuring locally grown leaves and old-fashioned treats. 66-7 Gyeongun-dong, Jongno-gu $$
Pierre Gagnaire à Séoul Michelin-starred chef Pierre Gagnaire combines fine French dining and an extensive wine list with stunning views of Seoul's skyline. Lotte Hotel Seoul, 30 Eulji-ro, Jung-gu $$$$
Read more about Seoul's cat cafés.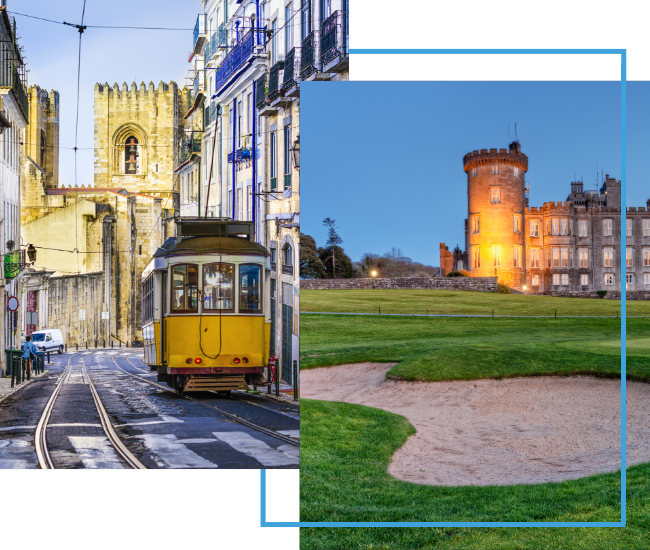 FX Excursions
FX Excursions offers the chance for once-in-a-lifetime experiences in destinations around the world.
Explore Excursions
There is something magical about sipping a glass of local wine while watching the sun slip into the Aegean Sea as the afterglow tinges traditional, white-washed Cycladic houses with glorious shades of rose, purple and gold. Ancient Greeks believed Helios, the Sun God, caused sunsets by driving his fiery chariot into the sea. Standing at water's edge in Mykonos, watching the sky slowly turn from purple to inky black, you almost believe it.
Sponsored Content
Nashville's once-modest skyline continues to evolve as its luxury market grows. Lavish hotel properties are added to the landscape while acclaimed chefs stake claim in the robust culinary scene and premier cultural offerings round out the city's repertoire.
The prospect of a post-visit treasure hunting session inside the shops of landmark museums such as the Louvre in Paris, the Uffizi Gallery in Florence and The British Museum in London can be irresistible. However, some of Europe's smaller and more unusual museums boast retail spaces with a surprising "wow" factor, often as well-curated as the galleries.