It's probably a safe bet the first thoughts for anyone contemplating an expedition to Costa Rica have to do with tropical beaches, luxury resorts and misty cloud forests rather than hospital stays. Yet this desirable destination — roughly 2.5 hours by air from Miami — has become an appealing address for a wide range of medical procedures that include neurosurgery, cosmetic procedures, dermatology, dental implants, gynecology, and orthopedic surgery and rehabilitation.
Depending upon the individual procedure, savings can be significant, a factor that's become increasingly important to the growing number of uninsured people and the aging populations in the United States and abroad. In Costa Rica many treatments and surgeries come with a price tag that can be as much as 30 to 80 percent less than the cost for the same procedure stateside. To be clear, these numbers do not reflect substandard doctors or hospitals technologically below par. In fact, many of the physicians, surgeons and nurses staffing state-of-the-art medical facilities in Costa Rica have been trained in the United States and Europe. Cost savings derive from a number of factors that include much lower insurance and administrative fees.
The country's premier hospitals and clinics serving the medical tourism market achieved respected accreditation from the Joint Commission International, the International Standardization Organization, and the Joint Commission on Accreditation of Healthcare Organizations. Many are also members of the U.S. National Institutes of Health, which offers financial support for research as well as leadership and guidance in the field of medicine.
Hospitals with JCI accreditation include Clinica Biblica in San José, which ranks as the country's largest private hospital, and CIMA Hospital in Escazú. Another popular choice for international medical travelers is the Clinica Católica in Guadalupe, accredited by the Council for the International Promotion of Medical Services.
In most of these major hospitals, special suites designed for international guests can be arranged. As part of an initiative created by the Medical Tourism Corp. of Costa Rica, all three hospitals also offer the opportunity to convalesce at approved "recovery resorts," staffed by trained nursing teams that provide post-operative care seven days a week, 24 hours a day in luxury settings with offerings that often include yoga or other relaxing activities. Many also offer the services of tour guides.
When scheduling a procedure in Costa Rica, keep in mind the annual rainy season stretches May–November — so if volcano tours and bird- watching for exotic species are part of your pre- or post-treatment plan, you'll want to arrange your travel accordingly.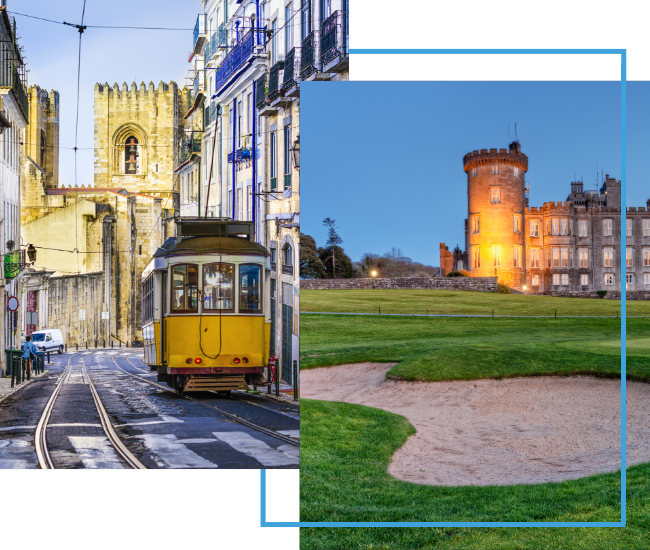 FX Excursions
FX Excursions offers the chance for once-in-a-lifetime experiences in destinations around the world.
Explore Excursions
There may not be snow in Los Angeles this season, but Waldorf Astoria Beverly Hills is certainly full of the holiday spirit, with Christmas, Hanukkah and New Year's events happening in the hotel's gorgeous event spaces.
Sponsored Content
Are you looking to enhance your business trip with a little leisure? Look no further than Portugal, a country renowned for its captivating blend of history, culture and natural beauty. And with TAP Air Portugal, you can effortlessly transform your business trip into an unforgettable bleisure adventure. Discover why Portugal and TAP Air Portugal are the perfect combination for an enriching and rejuvenating experience.
Looking for fun things to stuff into the toe of a few holiday stockings? Here are some great choices: