Name: Colm McLoughlin
Title: Executive vice chairman
Company, city: Dubai Duty Free, Dubai
Number of employees: 4,000
Recent project: Design and fit-out of Dubai Duty Free in Concourse 3 at Dubai International Airport — expected completion by the end of 2012 and operational in the first quarter of 2013
First job: Retail assistant with Woolworths, the U.K.'s leading retail operation in the 1960s
Little-known fact about you: I was the captain of the Emirates Golf Club in Dubai and the Dubai Creek Golf and Yacht Club. I held a private pilot license for many years.
Your Business
Essential business philosophy: "Keep it simple." Our job is to offer a great range of quality products at value-for-money prices, provide great customer service and satisfaction and ensure a shopper-friendly environment. Through high-profile sponsorships and events, Dubai Duty Free also promotes the city of Dubai as a leading sports, business and leisure destination.
Best way to keep a competitive edge: Continually monitor retail offerings to see what can be improved, what is a fast seller, what are the latest trends and how to stay ahead of the curve. We keep in touch with what is happening day to day within the retail environment, listen to the frontline staff and let them know they are our greatest brand ambassadors.
Yardstick of success: Our turnover, which this year is expected to reach $1.64 billion. However, equally important is knowing the customer has a positive experience.
As a Traveler
What is the most important item you carry when traveling? My phone, which is a basic model, and a good book How you spend your time on board: I either read or catch up on new films which I would never otherwise see. As I usually travel on Emirates, the in-flight entertainment is absolutely fantastic. Favorite restaurant in the world: The Irish Village in Dubai, voted by Newsweek "one of the best meeting places in the world."
Favorite destination: I enjoy traveling to new destinations and learning as much as possible. I traveled to New Zealand for the first time last year, for the Rugby World Cup, and absolutely loved it. I recently visited Bhutan for the first time, and that was also wonderful.
About Your Brand
What can travelers expect from Dubai Duty Free and what sets it apart? We offer international travelers a great shopping experience, whether they are transiting Dubai or arriving and departing from Dubai International Airport. What sets us apart is that we manage the entire retail business under our own operation and therefore ensure consistent staff efficiency and product knowledge and an extremely high standard of customer service.
What are the hottest items and trends at Dubai Duty Free? Having the latest technology, whether it is the newest iPad or smartphone, ensures we appeal to an international traveler. We are mindful of our passenger mix and try to cater to everyone, from those with a few dollars to spend to those with thousands to splurge on a luxury item. We increasingly work with our suppliers to offer travel retail exclusive items or regional firsts on some products.
What is the most challenging aspect of running a successful duty-free organization? From a logistics point of view, we move 71 million pieces of merchandise from our distribution center to our retail operations at Dubai International Airport. At present, our DC is 70 percent automated; we are increasing that to 90 percent this year in line with the opening of Concourse 3, which will be dedicated to the Emirates Airbus A380 fleet. Our retail operation is spread across all three terminals; with the opening of Concourse 3, our retail area will increase to 280,000 square feet.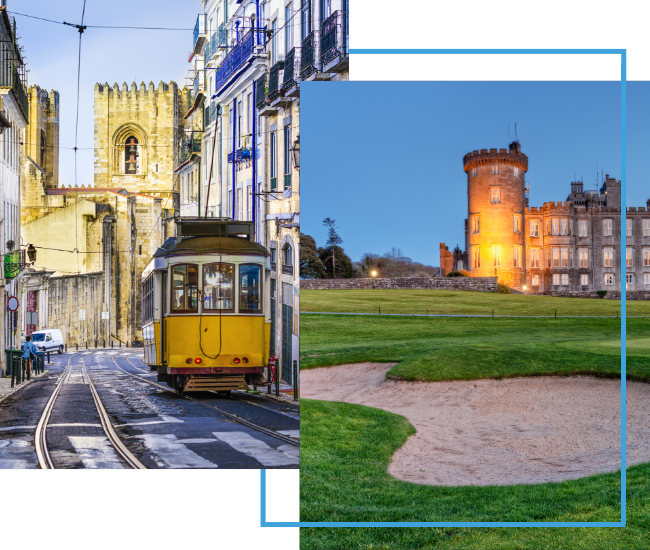 FX Excursions
FX Excursions offers the chance for once-in-a-lifetime experiences in destinations around the world.
Explore Excursions
Everyone loves a good Christmas tree, but these iconic hotels around the world take it one step further with designer-styled trees illuminating lobbies and public spaces, wowing all who enter. From Lela Rose to Louis Vuitton, don't miss these ultra-luxury trees redefining tree decorating as we know it.
Sponsored Content
Exclusive Sailing with Global Traveler
As another phenomenal year of travel comes to an end, it's time, as always, for Global Traveler to celebrate and award those who do it best as we announce the 2023 winners of the GT Tested Reader Survey awards. But that's not the only cause for celebration here: We've hit another major milestone, as this marks our 20th year honoring the best of the best inn world of travel!