A century ago, Logan Square was a destination neighborhood northwest of Downtown Chicago, attracting prospective residents from diverse backgrounds. Its lush, tree-lined boulevards and parks encompassed stately limestone and greystone homes as well as new rental developments. Access to the Chicago River and some of the city's most important thoroughfares (Milwaukee, Logan, Kedzie and Humboldt) added to its appeal.
Although Logan Square transitioned into a working-class area in the mid-20th century, by the 1990s a new generation of Chicagoans — entrepreneurs and artists among them — rediscovered its beauty and potential. This successful resurgence of Logan Square continues into the 2020s through its colorful and eclectic food and cocktail scene, boutiques, public green spaces and entertainment venues. Ties to Chicago's history, meanwhile, remain intact with its preserved and restored homes, landmarks, parks and monuments.
To best experience Logan Square like a local, begin in Logan Square Park, noted for its centerpiece Illinois Centennial Monument (created by Henry Bacon, the architect who collaborated with Daniel Chester French on the Washington, D.C., Lincoln Memorial). There's also the equally atmospheric Kedzie Boulevard with its own small parks (notably Palmer Square) and photogenic mansions. The 606, repurposed from an abandoned railway, features bike and walking trails, seating areas and public art. The Logan Square Farmers Market (a favorite of Lori Lightfoot, Chicago's current mayor and neighborhood resident) allows visitors to sample regional produce and specialty foods. Free concerts, movie screenings and public events are staged at Comfort Station in the warmer months, while family-owned Rosa's Lounge draws blues and jazz lovers year-round.
Logan Square gained cachet over the past two decades as one of America's best neighborhoods for craft cocktail and beer bars, and one can argue The Logan Theatre epitomizes Logan Square's entrepreneurial spirit. The 1915 movie house has been reinvented to include a cozy bar and lounge along with its arthouse screening room (site of the Chicago Underground Film Festival), and being referred to as "The Logan" by residents underscores its coolness factor. Other top bars include Bixi Beer, woman-owned Chicago Distilling Company, Cole's Bar, Estereo, The Moonlighter, Scofflaw, The Owl and Emporium. During the day, Passion House, Sip of Hope Community Coffee Roasters and New Wave Coffee offer prime places to enjoy a coffee, a pastry and some people-watching.
Logan Square's eclectic restaurant scene gets national attention for its innovative-but-approachable restaurants. Lula Café; Parson's Chicken & Fish; Table, Donkey and Stick; Reno; Longman & Eagle; Same Day Café; Andros Taverna; and Park & Field boast interesting variations on global dishes and comfort food with farm-to-table underpinnings. Osteria Langhe, steered by Chef Cameron Grant, highlights updated recipes from Italy's Piedmont region. With Logan Square's past as home to many Latin American communities, it's also not surprising it boasts some of the city's most inventive Mexican and Latin American restaurants (Dos Urban Cantina, Mi Tocaya Antojería, Turbo Tacos, Lonesome Rose, 90 Miles Cuban Café).
The neighborhood is also heaven for shoppers whose idea of a souvenir does not involve logo T-shirts or refrigerator magnets. While vintage fans flock to Lost Girls, those looking for chic, artisanal finds (clothing, gifts, stationery, personal care and jewelry made by Chicago designers) should check out Shop Small Chicago, Steel Petal Press and Wolfbait & B-Girls; bookstore lovers should not miss browsing the shelves at City Lit Books.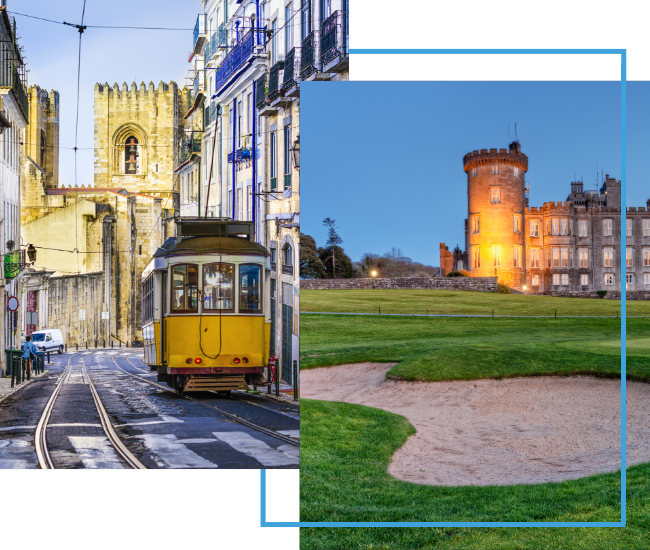 FX Excursions
FX Excursions offers the chance for once-in-a-lifetime experiences in destinations around the world.
Explore Excursions
There's no doubt the northern lights are awe-inspiring and spectacular. Unfortunately, they're also fickle and fleeting, and despite your best-laid plans of checking this item off your bucket list, sometimes Mother Nature's luminescent show just doesn't cooperate. But one cruise line has a new fail-safe in place.
Sponsored Content
The Global Business Travel Association (GBTA) believes business travel is a fundamental force for good and brings the industry together to connect, innovate and set new standards. With members from across the globe, GBTA engages the many voices of business travel to build a collective future, providing a platform for buyers and suppliers to come together, connect with peers, grow their network and shape the future of the industry.
Think you need a degree in sailing to enjoy a yachting holiday? Dream Yacht Worldwide, a leader in yacht charters, wants you to relax and enjoy the journey. Newly expanded to include the British Virgin Islands, Martinique, Tahiti and the Seychelles, the "Easy Crewed" offered by Dream Yacht Worldwide also include charter options in Greece and Croatia.