Located at the southern tip of the Korean peninsula, the coastal city of Busan features diverse elements ranging from a world-class convention center complex to art museums, film festivals, art fairs, surfing competitions, mountain biking experiences and a plethora of excellent hotels and restaurants.
Catering to both business and leisure travelers, Busan is often called Best Bleisure City in Asia, a slogan selected by Busan Tourism Organization as they market the city to South Korea and international travelers.
Busan's Exhibition & Convention Center has grown to become Asia's premier exhibition and convention hub by hosting international events on diverse scales. Now that the pandemic has mostly receded, numerous large-scale events are being held or scheduled consecutively, such as the 2022 Busan International Motor Show and the 74th World Foundry Congress, both taking place for the first time in four years.
Every summer, thousands of South Koreans flock to the southern city of Busan in search of soju on the beach, fresh seafood and a buoyant nightlife. But Busan gained a different attraction recently: a burgeoning contemporary art scene. A concerted push to become a regional art hub made Busan home to multiple art fairs every year, as well as a biennale. Galleries bring in world-famous artists and unearth homegrown talent. Neighborhoods long neglected are seeing a renaissance with new exhibition venues popping up across town.
Busan Cinema Center is another major visual and cultural complex that has been the venue for countless international events and performances, including the Busan International Film Festival, Asia's most prestigious cinema event, held this year Oct. 5–14.
The Busan Museum of Art will undergo its first major renovation in 20 years, with a mission to reach out to a wider audience.
"When the museum opened in 1998, art infrastructure was extremely weak," said Jong Hyo Cheong, chief curator. "We didn't have the ability or strategy to publicize local artists." But when South Korean painters such as Park Su-geun and Kim Whanki gained international attention, the tide started to change,  and prices for their work skyrocketed. "It's important for us to build a healthy ecosystem where artists, galleries, collectors and museums can all thrive," he said.
Business visitors can enjoy many leisure activities available at Busan's seafront. A popular activity is the yacht experience available at The Bay 101.  Holding a seminar on board, with Busan's beautiful sea as the background, is guaranteed to be a memorable event. Visitors can also try kayaking and riding "dragon boats" for free on the Suyeong River. Since these activities require multiple people to collaborate and work together, they are becoming increasingly popular as team-building programs.
Busan's Haeundae Beach is lined with luxury hotel chains, including the 5-star Westin Josun Busan, the 5-star Park Hyatt Busan, Paradise Hotel and Grand Josun, making it the perfect destination for leisure activities and relaxation. In addition, there are large-scale shopping and cultural facilities nearby such as Shinsegae Department Store and Lotte Department Store, allowing for easy and enjoyable shopping excursions.
Songjeong Beach is known as a surfing mecca because the water is not too deep but the waves and the wind are perfect for surfing. There are several surfing companies operating at Songjeong Beach, so it is easy to receive systematic and professional training. Lastly, at Gwangalli Beach, you can try the Gwangalli SUP (stand-up paddle) experience in full view of Gwangan Bridge, where you practice yoga by the sea during the day and then watch the sunset on a paddle boat at night.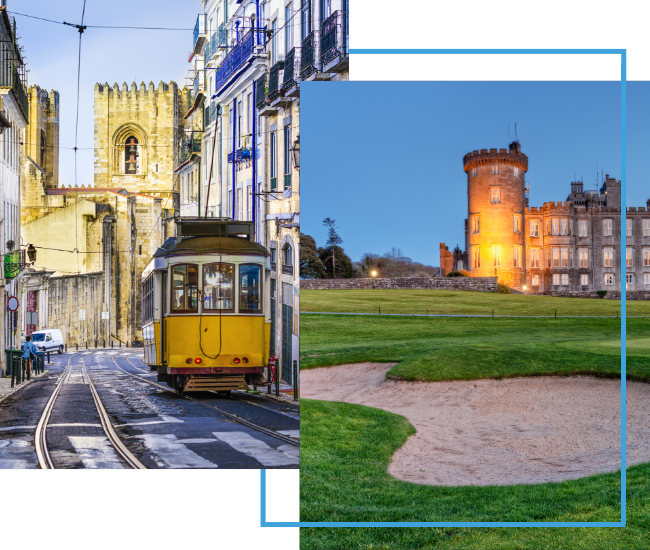 FX Excursions
FX Excursions offers the chance for once-in-a-lifetime experiences in destinations around the world.
Explore Excursions
As a peripatetic traveler, I am always trying to balance the pleasures of dining well with a life-long challenge to control my weight. It's not always easy, because I consider tasting typical, authentic regional dishes among the highlights of most journeys, and those foods are rarely known for "healthful" rankings! So, I started staying at spas way back in the 1980s — before they were ubiquitous — because meals were assured to be pure, clean and wholesome.
Sponsored Content
United Airlines is in the midst of a major initiative to modernize its fleet over the next several years. After first announcing the plan in 2021, planes fitted with United's signature interior are finally beginning to appear across the airline's narrowbody fleet of Boeing and Airbus planes. United flyers are sure to notice these enhancements from the moment they step on board: Each new or updated plane sports remodeled seats, seatback entertainment screens for everyone, Bluetooth connectivity and more, all adding up to a better experience on every journey.
Flying to the paradise of Turks & Caicos has never been easier thanks to many new, non-stop flights across three airlines to the destination. Southwest Airlines, Delta Air Lines and Virgin Atlantic Airways all announced new flights, allowing travelers to visit this dreamy destination.