Based on their respective locations and divergent personalities, it's inevitable there will be New York vs. Los Angeles (or San Francisco) comparisons when discussing the South Korean cities of Seoul and Busan. While Seoul is known as the nation's business and government hub, Busan is defined by its coastline, beaches, cliffs, mountains and a slower — but by no means sleepy — pace. The city's public hot springs, historic temples, ornate parklands, regional South Korean flavors and spins on global trends (like craft beer) also distinguish it from its Western counterparts.
Each of the neighborhoods that sparkle after dark has its own definitive hot spots. Haeundae has many glossy business district trappings including 5-star hotels, luxury shopping, white tablecloth restaurants and futuristic architecture. However, it also boasts Ciné de Chef, located on the fifth floor of the massive Centum City retail mall, with its plush lounge setting and meticulously prepared French and Italian cuisine served with a side of new movie releases.
Gwangan and Gwangalli Beach, a few subway stops from Haeundae, is an eclectic collage of sunset surfing, beachside restaurants, craft beer pubs and cocktail bars. Highlights include a buzzy branch of Galmegi Pub (Busan's first craft beer brewery), Gorilla Brewing Co., Tap Security Place, Fuzzy Navel, Bar DiLan, Vegenarang (modern vegan temple food) and Happy Monk. In Nampudong, adjoining the port of Busan, fashionable folks gravitate toward The Commonplace, an ultra-stylish hybrid of wine bar and coffee house. Just downstairs, Nogada offers an earthy craft brew pub alternative.
If delving into the local music scene is your thing, add Kyungsung University and Pukyong National University neighborhoods to the itinerary. The Vinyl Underground, near Kyungsung University, features weekend music performances mixing up different pop genres. The Basement (near Pusan National University) is a draw for locals and expats with its roster of indie music acts from all around Korea. Seomyeon is regarded as the hipster area for its trendy restaurants, bars and one-off fashion shops. Jeonpo Café Street, lining its eastern edge, bustles with interesting eateries of every description and price point.
Fantastic teahouses and hot pot bibimbap joints abound, but it may be worth your while to seek out Yong Ggum, which loosely translates in English as "dragon dream." It occupies a former World War II bomb shelter burrowed into the side of the hill and boasts a one-of- a-kind ambience (low lighting and gentle cave water trickling) and lovely traditional Korean seafood dishes you can wash down with dongdongju (Korean rice wine).
Regardless of how you spend your evening, Bupyeong Kkangtong Night Market proves the perfect starting or end point. Opened in 2013, the market features around 30 vendors and a mingling of regional Korean specialties and bites from Indonesia, the Philippines, Vietnam and other parts of Asia. While the LGBTQ+ scene is less centralized in Busan than Seoul, many welcoming food, bar and club destinations (including those mentioned here) are open to anybody eager to experience what makes Busan refreshingly different from Seoul.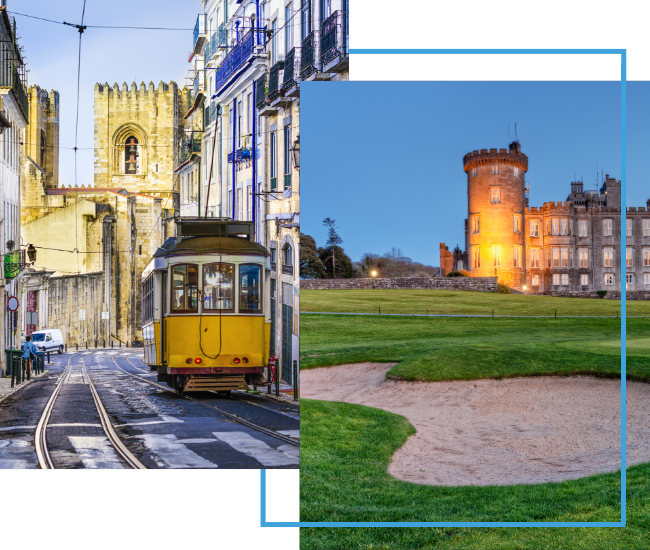 FX Excursions
FX Excursions offers the chance for once-in-a-lifetime experiences in destinations around the world.
Explore Excursions
If fabulous food and beverages are a must-have for any weekend getaway, then look no further than the City of Brotherly Love. Whether your palate has a penchant for vibrant Latin American fare or cozy French cuisine, whether you're an oenophile looking to swirl, sniff and sip your way around the globe or you'd rather sample farm-to-glass cocktails, Philly's got it all this fall. (With the exception of Bolo, which is a short taxi or Uber ride away and definitely worth the trip, the rest of these spots are all within walking distance of each other.)
Sponsored Content
Exclusive Sailing with Global Traveler
From Santoríni to Dubai to New York, some hotels just have that "it" factor that draws visitors far and wide. For some hotels it's their proximity to popular landmarks and attractions, for others it's their amenities. But these hotels have something few can claim: a true room with a view.