AT EVERY TURN BUDAPEST REMINDS YOU it is one of Europe's great imperial capitals, but perhaps this storied grandeur is most obvious from a boat meandering down the Danube River, a rolling, glistening body of water that splits the city in half. Countless companies offer river cruises, but the best and most atmospheric is a private sail with Dunarama, which caps the number of its onboard guests at an intimate 10. The speedboat — done up with glazed wood — features plush open-air seating and a fabulous bar.
You only need to spring for the 30-minute sunset cruise, when you can marvel at many of the city's most iconic sights as the sky transitions from day to night. The trip starts at a leisurely pace, allowing you to take photos and selfies with outstanding monuments like the Gothic stunner that is the Hungarian Parliament on the Pest side or of the pointed towers of Matthias Church on the Buda side or as you sail underneath the 19th-century Chain Bridge once it's lit up for the evening. The second half of the cruise, however, might make it a bit more challenging for photo ops, as the skipper cranks up the 1980s rock music and accelerates up and down the river for an unforgettable joyride. It's a fun, high-octane take on a classic experience those bigger boats just can't do.
Once it finishes, you'll return to dock 8A on the Pest side right in front of one of the city's hottest restaurants. Kiosk, a massive all-day dining complex, has become a favored hangout among Budapest's well-heeled, who come for a bright terrace for lunch and then the glamorous dining room for after-work drinks, a bit of food and some late-night partying. For dinner, the kitchen focuses on elevated, somewhat whimsical takes on comfort dining, including a fortifying goulash soup or the burger trio of beef topped with mushrooms, goose liver with caramelized onions, and pork with blue cheese. The restaurant is particularly renowned for its desserts, so leave room for fabulous pies and homemade ice cream in a variety of unusual flavors like orange cheesecake. Then grab a gin and tonic at the bar and extend the evening by hobnobbing with locals. You'll go to bed thinking Budapest has a lot more surprises in store.
If the previous day was a bit high-energy, slowing things down may be easily achieved in this city known for its historic baths dating back to the time of the Romans. Of the more modern iterations, the most famous is Gellért Baths in Buda. The massive wellness complex comprises a thermal bath (packed with minerals to help treat circulation problems, inflamed joints and other conditions), saunas and a variety of pools. Massage therapists are available if you or your companion want to elevate your visit. But its architectural splendor is another reason this specific bath proves so popular. About a hundred years old now, the Art Nouveau construction features glass roofs, mosaic tiles, intricate wall sculptures and more.
Because of the diversity on offer, from Baroque to Neoclassical to Ottoman, pay close attention to Budapest's vast architectural landscape; it really will blow you away. Keep your eyes peeled for the Art Nouveau (or Szecesszió in Hungarian), the period in which the city truly flourished. Architect Ödön Lechner's works were a prominent product of this period, so seek out the structural beauty of the Szent László Gimnázium and the Geological Museum. For something else especially unique and local, add the stunning Zsolnay porcelain tiles to your architecture hunt. Considered Hungarian design treasures, the tiles, glazed with iridescent eosin, are most evident on the roofs of the capital's most emblematic buildings, including the Museum of Applied Arts, Postal Savings Bank (both designed by Lechner) and Matthias Church.
But many more structures feature these tiles, which gained massive popularity at the beginning of the 20th century, so get on the new Ferris wheel in the center of town. It offers incredible views of downtown and a peek at the Zsolnay-covered roofs and façades.
If it's really head-turning views you're craving, you'll want to catch the sunset at Aria Hotel's High Note SkyBar, one of the few rooftop boîtes in all of Budapest. Pick a yellowcushioned seat, order a glass of rosé and marvel at the scene around you: a spellbinding medley of red-roof apartments and the dome, statues and towers of St. Stephen's Basilica.
Budapest Info to Go
Budapest's Ferenc Liszt International Airport lies about 12 miles from the center of town. Official transportation companies (for both private and group transfers directly to your hotel) operate manned kiosks conveniently placed at baggage claim and throughout airport terminals. Barring extreme traffic, a private car service into the city should cost around $25.
Where to Stay in Budapest
ARIA HOTEL BUDAPEST One of Budapest's newest 5-star options, this citycenter hotel is inspired by music of all types. Creature comforts include a stress-busting spa and a complimentary happy hour when guests can sample Hungary's finest wines. Hercegprímás Utca 5 $$$$$
BRODY HOUSE All 11 rooms in this atmospheric fin de siècle building are individually decorated with so much personality you could easily imagine one as your own city apartment. Bródy Sándor Utca 10 $$$
THE RITZ-CARLTON, BUDAPEST In the heart of town, this grand and contemporary 200-room hotel offers stylish hangouts including a lobby lounge under a stunning rotunda and a beautifully tiled top-floor swimming pool under a glass ceiling. Erzsébet Tér 9-10 $$$$$
Restaurants in Budapest
BORKONYHA WINEKITCHEN This Michelin-star winner with a jaw-droppingly reasonable menu serves elegant but unfussy dishes full of flavor like scallops with pork belly confit and Jerusalem artichokes. Try any of the countless labels of Hungarian wines. Sas Utca 3 $$
KIOSK An all-day dining destination combines great décor, delicious food and a hot spot atmosphere. With a fabulous riverside location and views of one of the city's bridges, it's no wonder you need reservations. Március 15 Tér 4 $$
ONYX Indulgent tasting menus of innovative twists on Hungarian dishes make this opulent dining room popular. Think mushroom velouté topped with pork espuma to start or aged rib-eye decorated with various celery preparations. Vörösmarty Tér 7 $$$$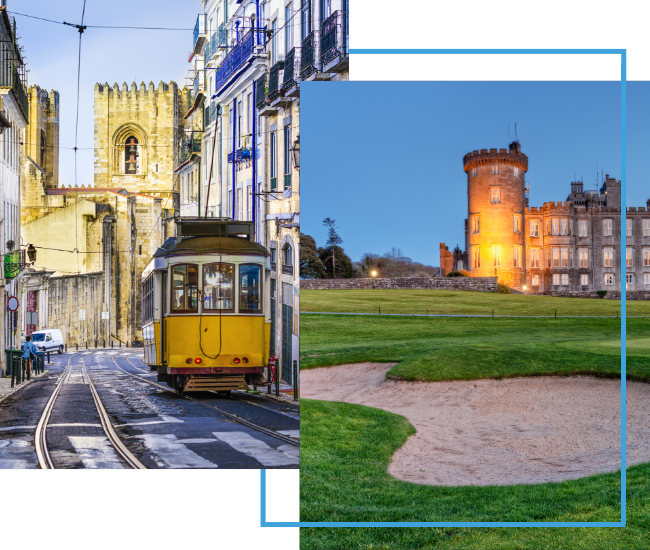 FX Excursions
FX Excursions offers the chance for once-in-a-lifetime experiences in destinations around the world.
Explore Excursions
Red Savannah launched a new series called In the Footsteps of…, which debuts itineraries of well-known figures, the first being Coco Chanel. As Chanel No. 5 celebrates its 102nd anniversary this year, the travel company invites fashion lovers, history enthusiasts and admirers of Coco Chanel to experience the new itinerary, In the Footsteps of Coco Chanel. The experience allows travelers to step into the remarkable life of one of most iconic figures in the fashion world.
Sponsored Content
The Global Business Travel Association (GBTA) believes business travel is a fundamental force for good and brings the industry together to connect, innovate and set new standards. With members from across the globe, GBTA engages the many voices of business travel to build a collective future, providing a platform for buyers and suppliers to come together, connect with peers, grow their network and shape the future of the industry.
Mazatlán, Mexico, has long been an attractive home destination for Canadian and American retirees, but, in recent years, young, digital nomads have also discovered the charms of this coastal city, finding inexpensive accommodations, beautiful weather and plenty of bandwidth for working remotely. The laid-back beach scene definitely eases the transition of relocating to Mexico's West Coast.