In the daytime, Alentejo's visitors tour a verdant countryside dotted with vineyards, cork trees and churches that look like they jumped out of a fairy tale. At night, many travelers sleep in a castle, in one of the Pousadas de Portugal where the rates don't require a royal income.
With most visitors to Portugal heading to Lisbon, the Algarve or the Duoro wine region, the Alentejo towns remain uncrowded and serene. When I stopped by Casa Agricola José de Sousa Rosado Fernandes Winery in the town of Reguengos de Monsaraz, the "guide" had to clean his grape-stained hands from moving hoses around between tanks. Down in the deep cellar, though, he showed me huge clay vats that mimic the same fermentation process used in ancient times. That night we ordered a bottle from the winery at a restaurant two blocks away.
The Alentejo region has about 30 percent of Portugal's land mass but only 5 percent of its population. Meal times are often farm-to-table without much effort or distance. A glass of wine inside the Estremoz or Monsaraz fortresses can be accompanied with aged cheese, cured olives, fresh bread and olive oil from lands just outside the centuries-old walls.
The main city, Évora, has fewer than 60,000 residents and is still partially enclosed by a medieval wall. This compact town, a UNESCO World Heritage city, features Roman temple ruins from more than 2,000 years ago, a former palace and Gothic churches. With several wine tasting rooms and stores, this makes a great place to get an overview of local wines.
Portugal boasts nine main grape varieties, but few are familiar to foreigners. For those who can't tell an Alfrocheiro from a Roupeiro, the small blessing here is most wines are blends, anyway. With wines priced mostly for the local market, a wrong choice won't cost much.
In the villages, locals don't eat out much, so finding the best dining spot is often a matter of following the sound of laughter to a café. For a true local experience head to Borba, where a few cafés serve wine made with traditional methods in the same space as the café serving food. While you'll find dozens of wineries scattered around Alentejo, many are clustered around Borba, Vila Viçosa and Estremoz — also popular stops for historic architecture created with marble mined nearby and castles straight out of an epic adventure movie.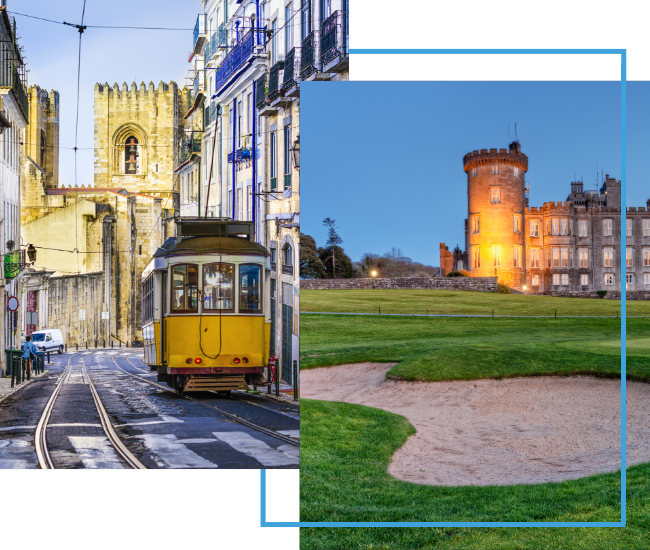 FX Excursions
FX Excursions offers the chance for once-in-a-lifetime experiences in destinations around the world.
Explore Excursions
Pleasant weather, autumn foliage and vibrant flowers are among the many delights awaiting nature lovers at botanical gardens and arboretums across the United States. However, some of these green spaces take on additional color this month and through Halloween when enterprising gardeners, landscape architects, management and other creative minds cast a spell with themed environments running the gamut from spooky to utterly bewitching.
Sponsored Content
Experience the life-changing destination of Greece by exploring its island gems in the Ionian Sea. Scattered off the western coastline of Central Greece, to the south of Peloponnese, the Ionian Islands are an island group comprising large and small islands.
For travelers who love all things autumn, Crystal Springs Resort, New York City's closest destination resort, features special offers and experiences to meet the demands of everyone's fall bucket list. Located only 80 minutes outside New York City in Sussex County, New Jersey, Crystal Springs Resort offers a quick getaway to enjoy fall foliage. Are any of these new offers or experiences on your bucket list?