Only two hours into my digital detox I felt the unremitting urge to take my phone off airplane mode to check my emails or see if I had any messages from friends and family back home. I still carried my phone in my hand like an accessory, using it as a camera while I explored the grounds of what would become my home for the next few weeks during my wellness and yoga retreat in Bali, but the absence of its vibrating notifications was causing my fingers to twitch in temptation as I gazed out over the beautiful black sands of Balian Beach.
I had come to Bali with the goal of leaving as a healthier and more self-aware version of myself, and already I could see the journey toward a healthier me would prove the challenging adventure of a lifetime. For three weeks I would stick to a strictly vegetarian diet, swapping red meat for sautéed squares of organic tempeh and jackfruit at dinner and morning sausages for thick strips of fresh papaya and smoothies sweetened with sapodilla fruit. We were encouraged to turn off our phones for a minimum of 16 hours each day (24 hours if possible) and switch from coffee to decaffeinated green tea, to be sipped only after the first yoga session of the morning. The routine seemed ruthless at first, but by the third day I was noticeably well-rested and accustomed to my new caffeine-free lifestyle … with my phone neatly stashed away and a sun-kissed glow already gleaming on my skin from afternoons spent surfing and practicing yoga on the beach.
Bali has been a beacon for wellness for centuries, where visitors often leave glowing on the inside and outside thanks to this Indonesian island's intrinsic focus on spiritual self-care and whole-body wellness. Bali's beautiful varied landscapes — ranging from rugged coastlines with sandy beaches to picturesque rice terraces and lush forests — produce an abundance of exotic fruits and tropical flowers, long harnessed by locals for use as natural remedies for fighting disease or healing common ailments. The Balinese focus on spiritual wellness began with the introduction of Hinduism on the island, and today Bali is home to the largest concentration of Hindus outside of India. Offerings of colorful fruit and flowers line the streets as aromatic incense perfumes the air.
Balinese Hinduism combines the ancient healing arts and rituals of the Balinese people with a spiritual focus on four main pillars — dharma (right way of living), artha (means of life), kama (enjoyment of life) and moksha (liberation and self-actualization) — with the goal of maintaining a balanced life. To help obtain balance, the Balinese have long turned to ancient balians, or local healers, skilled at healing everything from a broken bone to a broken heart. Currently more than 8,000 balians practice on the island of Bali (four times the number of doctors), each working to help restore balance for their patients' health, whether due to internal or external factors.
Balians have become popular with tourists over the years — thanks in part to Elizabeth Gilbert's memoir, Eat, Pray, Love — and today many of the island's top resorts offer their guests private one-on-one sessions with some of Bali's most well-respected healers along with a range of other wellness offerings.
The Four Seasons Resort Bali at Sayan works with two local healers (Djik Dewa, who specializes in Kundalini energy, and I Wayan Linggen, who explores healing through yoga and meditation) at the resort while also crafting authentic experiences that include private transportation, a prepared offering and appropriate attire for guests looking to meet with a local balian at his or her home. A dramatic bridge entrance above the sacred Ayung Valley welcomes guests to this 60-room resort, where most rooms feature a private rooftop pond and meditation deck that align with the resort's ethos of nourishing the body and spirit through the use of fresh water. Water flows freely through most of the grounds, providing a serene soundtrack for the resort's complimentary classes (including hatha yoga and an introduction to meditation), Balinese spa rituals, bespoke experiences ranging from a guided bike tour through Bali's rice fields to the signature Tri Hita Karana ("the three sources of life") program that includes a tour to the famous Tanah Lot water temple, a plant-based Balinese cooking class and a restorative spa experience.
At Mandapa, a Ritz-Carlton Reserve, guests choose from any of seven different healers, each with his or her own gift specialty. The most popular is a 90-minute session with Ibu Ketut Mursi, an intuitive blind healer who uses touch and intuition to help realign and release any blocked energy patterns through massage and reflexology. The herbal oil she uses in her treatments has been passed down through generations of healers in her family, and each session ends with customized suggestions for optimizing each person's health and well-being. The resort is located within Bali's spiritual and cultural center of Ubud, where 35 suites provide sanctuary among Mandapa's village-like oasis. The property was built around an ancient temple and active rice terraces, where the mighty Ayung River rushes
past as manicured trails wind their way from the multiple dining facilities to the luxurious spa sanctuary and yoga platforms. Complimentary yoga is offered twice daily, and the rest of the resort's activities revolve around the Balinese lunar calendar, honor- ing special Balinese celebrations like Nyepi, the Day of Silence, during which the entire island goes quiet without even a single incoming or outgoing flight.
You'll find countless yoga retreat options throughout the island — Fivelements Bali, The Floating Leaf and Naya Ubud stand apart from the rest with their upscale offerings and accredited teaching staff — but daily classes are available for drop-in students at The Yoga Barn and Taksu Yoga in Ubud.
Healthy eating is easy throughout Bali, where roadside fruit stands act as vibrant stop signs between destinations and local farmers markets gleam with fresh produce. Vegan and vegetarian restaurants are more than just a trend in Bali, and many of the island's top restaurants are unapologetically meat-free.
Alchemy has been Bali's top restaurant for nearly a decade, but the creativity and ingenuity of this raw and vegan café never waned. It makes its cold-pressed juices fresh with a Norwalk juicer to maximize enzyme and nutrient retention, and its medicinal soups (turmeric laksa, cream of mushroom) offer the perfect pairing for decadent mains like a vegan BLT made with homemade coconut bacon on a crispy lettuce "bun," or zucchini noodle cannelloni with mushroom ragu and cashew "cheese." Create your own smoothie before heading to the brand-new cooking school to learn a few healthy culinary tricks from Alchemy cofounder and chef Shanti Allen.
Bali's chicest cocktails pair with vegan tapas at the island's new restaurant, Essential, where pure essential oils infuse everything from the drinking water to the cocktails. The plant-based menu includes some seafood options, but Essential is best known for its sharable tapas-style dishes like miso eggplant, tempeh croquettes and plantain fritters.
A holiday in Bali does so much more than taking you out of the office for a few days or providing a sunny spot for kicking back with a fruity cocktail. The island's bountiful blend of fresh foods and fresh perspectives on wellness make it possible for travelers to leave feeling refreshed.
INFO TO GO
Bali's Ngurah Rai International Airport in Denpasar is Indonesia's second-busiest airport, with domestic arrivals from Jakarta (JKT) and Yogyakarta (YIA) and international flights arriving from Seoul (ICN), Sydney (SYD), Tokyo (NRT), İstanbul (IST) and more. The airport lies at the southern tip of the island, approximately eight miles south of Denpasar. Avis, Budget, Europcar, Hertz and Sixt provide car rental services. Road congestion in many of the major cities often brings traffic to a stand-still, so allow for ample time when arriving and departing from DPS. Taxi counters are located after customs, but agree on a price with each driver before departing since taxis are both metered and fixed-fare. The Novotel Bali Ngurah Rai Airport Hotel makes a convenient choice for passengers with early departures or late arrivals. As of press time, only nonresident travelers with special circumstances were being allowed to enter Indonesia due to the coronavirus.
LODGING
Fivelements Retreat Bali
The nine luxury suites along the Ayung River are in high demand at this award-winning, eco-conscious retreat where plant-based cuisine, yoga and holistic treatments create an atmosphere of wellness.
Puri Ahimsa Banjar Baturning, Mambal
$$$$$
Four Seasons Resort Bali At Sayan
The Sacred River Spa draws on ancient Balinese traditions and treatments to leave guests feeling renewed while at this 60-room luxury resort in the Ayung River Valley.
Jl. Raya Sayan 29, Sayan, Ubud
$$$$$
Mandapa, a Ritz-Carlton Reserve
Each of the 35 luxury suites and 25 private pool villas come with a certified 24-hour patih (butler) who helps ensure each stay is memorable and personalized.
Jl. Raya Kedewatan, Banjar Kedewatan, Ubud
$$$$$
DINING
Alchemy
Bali's first all-vegan and raw food restaurant continues to create some of the island's most splurge-worthy treats, like vegan nachos and raw lemon coconut cake.
Jl. Penestanan Kelod 75, Sayan, Ubud
$$
Essential
Take a seat in the industrial- chic dining room or pop into the bamboo bar to enjoy this restaurant's essential oil- infused cocktails and mindful plant-based entrées that mark the menu.
Jl. Batu Bolong, Gg. Nyepi 22, Canggu
$$
Penny Lane
Without a doubt the place to be in Bali right now, this tapas bar and lounge is an Instagrammer's dream, with breezy interiors and chic smoothie bowls served in coconuts.
Jl. Munduk Catu 9, Canggu
$$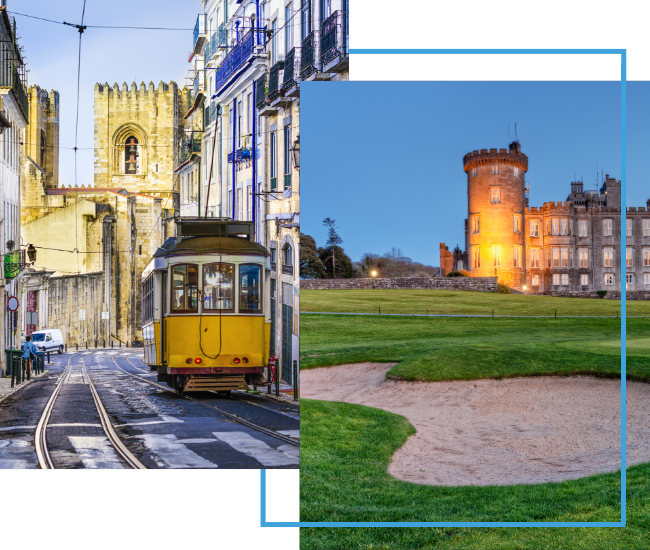 FX Excursions
FX Excursions offers the chance for once-in-a-lifetime experiences in destinations around the world.
Explore Excursions
Travel can take a toll on your body and soul; these products keep you looking (and feeling) good. From a clever shoe that puts a spring in your step (and is effortlessly easy to put on and remove) to a lightweight hair dryer and a night cream that works wonders on tired, dehydrated skin, here are three must-haves to tote on your next trip:
Sponsored Content
The Islands of Tahiti offer a range of captivating activities for travelers with diverse interests, from hiking to breathtaking waterfalls, riding horses on secluded beaches; swimming with sharks; or immersing in Polynesian culture through traditional dance, music and art. For watersports enthusiasts, the crystal-clear lagoons offer exhilarating experiences like surfing, kiteboarding and paddleboarding. And if you're looking to relax, the pristine beaches, overwater bungalows and tropical sun offer the perfect setting. With 118 islands and atolls to explore, island hopping is an excellent way to experience the full diversity of The Islands of Tahiti. With its blend of adventure, culture and relaxation, The Islands of Tahiti offer a truly unique travel experience.
Pleasant weather, autumn foliage and vibrant flowers are among the many delights awaiting nature lovers at botanical gardens and arboretums across the United States. However, some of these green spaces take on additional color this month and through Halloween when enterprising gardeners, landscape architects, management and other creative minds cast a spell with themed environments running the gamut from spooky to utterly bewitching.