This year continues to be one of firsts for me, and I'm liking it. This past weekend I took my first solo road trip to New York City; while it's a short drive from my hometown, it felt really good to hold my own and make it back safely!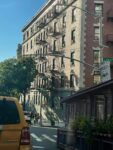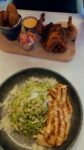 I drove into the city on Friday and went directly to a hair salon appointment; finding parking in Harlem was not fun — the most stressful part of the trip, if I'm being honest. Later that night, I hung out at my friend's place for a quiet night in that kicked off a Vampire Diaries binge. On Saturday I ran a couple of errands in the morning and then headed to lunch with two other friends at a local restaurant in my previous neighborhood in Washington Heights, Manhattan.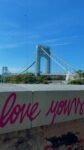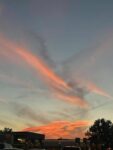 It always feels so good to be at home. That's what New York City is to me — a home; no matter how hectic it could get, it's the home that allows you to express yourself, be unapologetically you and then celebrate you for it. There truly is no other community like New Yorkers have! Anyway, enough of the soapy stuff, ha! After lunch, we walked around and enjoyed the amazingly warm autumn day while appreciating the gorgeous views of the George Washington Bridge over the Hudson River.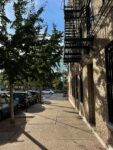 The sunset on the drive back made it feel magical, I kept saying "WOW" out loud, in disbelief of what I was witnessing. This opened my appetite for scenic road trips where I'm finally in the driver's seat; do you have any recommendations for me? I would love to hear some! Send them to [email protected]
Until next time!
— Yasser Ogando, advertising & production manager
FX Excursions
FX Excursions offers the chance for once-in-a-lifetime experiences in destinations around the world.
Galataport Istanbul, a new cruise and lifestyle destination on the Bosphorus in Istanbul, welcomed its first ship, SeaDream II, on Oct. 1. Approximately 150 passengers and crew from Bulgaria Varna arrived at 10 a.m. for a two-day homeport operation before continuing to Bulgaria Burgaz.
Sponsored Content
History and culture are etched into every corner of Greece. Beginning with its language, the oldest written language still in existence, and moving from the traces of passing civilizations and religions to pre-historic findings and works from many movements, there's a wealth of culture to discover on your next trip to Greece.
The countdown to Halloween weekend is on! Are you are still unsure about plans? Do you go to a house party? Stay in to hand out candy? Try something different this year and join Philadelphia's  The Mütter Museum at its 6th annual Mischief at The Mütter.