It was 1970 and silver screens were illuminated across the country to debut the new film The Molly Maguires, starring Sean Connery, Richard Harris and Samantha Eggar. The film is based on the story of the group of Irish Catholic miners who created the secret society to fight for the rights of the mine worker, using tactics that matched the aggressive nature of some of the mining company owners, who owned their homes and deducted from their pay to the point of a life indebted to the mining companies they worked for. Here is a link to the trailer of the film.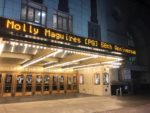 My mother invited me to a screening of the 1970 film on a recent Friday evening. She told me of the original premiere and the film's history in the area in which I was raised, Northeastern Pennsylvania. The film was shown at the FM Kirby Center for the Performing Arts, a historical theater once named the Commodore. The theater was host to the original world premiere of the film, a celebrated event due to its subject matter, deeply connected to the mining history of the area, and the fact it was filmed locally, including many individuals from the local towns as extras.
The film itself was excellent, and the experience of seeing a screening in my hometown was such a treat. The scope and scale of the way in which we experience the world has changed so much. Being in the travel industry, I am constantly experiencing new places and people. There was a time when the local theater was a collective social gathering point for the community. Now, with the expansion of travel and at-home digital television and programming, people make less of an effort to go out and experience their local historic sites.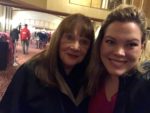 I encourage everyone to take time to visit those places within their own communities and while traveling, as you can see in the images below, there is something special and magical in local theater, cinema and live; let's continue to support it on both a global and local level.
— Stephanie Makowski, account executive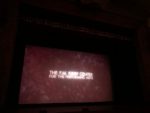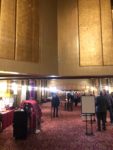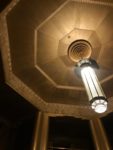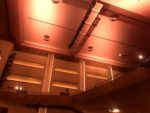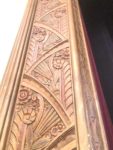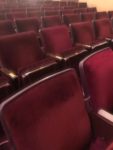 FX Excursions
FX Excursions offers the chance for once-in-a-lifetime experiences in destinations around the world.
This winter season sees a major milestone in the history of Grand Hotel des Bains Kempinski in St. Moritz as the hotel celebrates its 20th birthday. To celebrate those two decades, the hotel invites international guests and locals in St Moritz to experience its freshly renovated lobby as well as a brand-new lobby bar redesigned in a contemporary style.
Sponsored Content
Awareness about fair and sustainable travel continues to grow around the globe, with travelers everywhere considering a destination's eco-friendly options before visiting. As public consciousness for this important aspect of tourism strengthens, tourists also look beyond just ecotourism and delve deeper into types of travel that allow them to respect the local culture, interact with locals and distribute benefits fairly.
© DNDAVIS | DREAMSTIME.COM