THE BASICS
Name: Melanie de Souza
Title: Executive director destination marketing
Company, city: Royal Commission for AlUla; AlUla, Saudi Arabia
First job: Sales executive for Oberoi Hotels
Where to next: The beautiful country of Georgia
A LITTLE BIT MORE
What actor or actress would play you in a movie of your life?
My indulgent answer would be Meryl Streep. I could also say Whoopi Goldberg!
What would you be doing professionally if you weren't in your current industry?
I would be in a marketing role with a lifestyle brand, working in advertising or perhaps still with hotels, where I embarked on my career.
What is your favorite book, movie or television show?
Gruen, an Australian TV program that focuses on advertising and is hilarious and on the money!
What historical figure, dead or alive, would you love to have dinner with?
The refreshing Jacinta Ardern, prime minister of New Zealand. She's an inspirational human being, politically savvy but still grounded.
THE BUSINESS
What is your most recent project, and what was the inspiration behind it?
We are looking to bring Saudia Arabia more into the tourism space. AlUla is a special place, so it's important to get the messaging right. Our domestic brand campaign, The World's Masterpiece, brings to life how AlUla is rich in historical, geological and geographical significance, and how this ancient city, once the crossroads of The Silk Road and The Incense Route, has recently been rediscovered by the world. This is the first-ever destination brand campaign for AlUla and includes a film directed by renowned cinematographer Bruno Aveillan.
What is your favorite aspect of the job?
Leading a professional team of marketers, including a new generation of passionate and competent Saudis, in positioning what I have no doubt will be one of the greatest tourism destinations of the world
What's the biggest business risk you've ever taken?
Committing to a large expenditure to close a deal before the relevant budget was formally handed down. I live to tell the tale!
Who is someone you admire professionally in the travel industry?
Alan Joyce, chief executive at Qantas, is a great leader. He does not shy away from making tough decisions, champions causes and is well-regarded by his team.
AS A TRAVELER
Tell us about a travel nightmare: Before Google Maps, I navigated my way in Japan on sales calls and deciphered street numbers without the requisite language skills. I'm thankful for the courtesy and friendliness of locals!
Share a comical travel experience: In my early days of official visits to China, I observed my Australian associates coming to terms with cultural expectations. I watched them get insanely drunk with the myriad rounds of official toasts and number of courses in a traditional official banquet, all while trying not to giggle. Fortunately for me, I had been well-coached.
What is your preferred method of travel — planes, trains, automobiles, cruise ships — and why? Planes are efficient to get to a destination when time is limited. I do have a soft spot for the romance of rail journeys.
What has been the best example of customer service you've experienced during your travels? I have had the privilege of staying at some fine hotels. They boast guest history records that are supreme. You are not asked the same question about your preferences twice, and friendly staff address you by your name and appear to be genuinely enjoying their roles.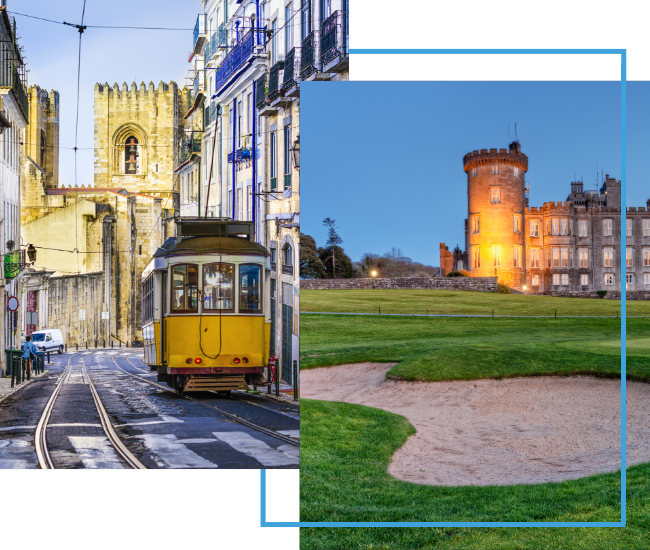 FX Excursions
FX Excursions offers the chance for once-in-a-lifetime experiences in destinations around the world.
Explore Excursions
If fabulous food and beverages are a must-have for any weekend getaway, then look no further than the City of Brotherly Love. Whether your palate has a penchant for vibrant Latin American fare or cozy French cuisine, whether you're an oenophile looking to swirl, sniff and sip your way around the globe or you'd rather sample farm-to-glass cocktails, Philly's got it all this fall. (With the exception of Bolo, which is a short taxi or Uber ride away and definitely worth the trip, the rest of these spots are all within walking distance of each other.)
Sponsored Content
The Global Business Travel Association (GBTA) believes business travel is a fundamental force for good and brings the industry together to connect, innovate and set new standards. With members from across the globe, GBTA engages the many voices of business travel to build a collective future, providing a platform for buyers and suppliers to come together, connect with peers, grow their network and shape the future of the industry.
From Santoríni to Dubai to New York, some hotels just have that "it" factor that draws visitors far and wide. For some hotels it's their proximity to popular landmarks and attractions, for others it's their amenities. But these hotels have something few can claim: a true room with a view.