Morning dawns on Abu Dhabi with a call to prayer echoing from every direction. The sound lures you to the window to see the sun — a bright orange orb — rising in the indigo sky, gradually illuminating the modern skyline.
In this ancient land of dates and oil, prayers and tradition, His Highness Sheikh Khalifa bin Zayed Al Nahyan — ruler of Abu Dhabi and president of the United Arab Emirates — has created an oasis in the desert, conjuring a burgeoning metropolis from a place that, just 40 years ago, was little more than a string of tented pearling villages along the Arabian Gulf.
Two colossal developments became instant icons of the new Abu Dhabi. The Emirates Palace Hotel, built to accommodate the U.A.E.'s 22 heads of state during gatherings of the Cooperative Council for the Arab States of the Gulf, boasts 114 mosaiccovered domes that create a majestic presence along a mile of sandy beach. Eighty-two domes cap the glistening new Sheikh Zayed Grand Mosque, the sixth-largest mosque in the world, capable of accommodating 40,960 worshippers.
Hire a car or private guide for the day to explore the cosmopolitan city of Abu Dhabi, an island linked to the mainland by the Al Maqtaa Bridge. Cruise the palm-fringed Corniche, Abu Dhabi's waterfront promenade, where you'll witness scenes of traditional and modern culture side by side. Joggers pass by men in pristine white dishdashas chatting on cell phones. Women in burkas stand alongside others in smart designer suits while tourists stroll the waterfront in sundresses or shorts.
Follow the Corniche around to the Dhow Harbour, where sun-weathered craftsmen build traditional wooden boats. Continue on to Bithnah Harbour and look back to admire the Abu Dhabi skyline. Take a photo, because the scene will change significantly in the next few years as ongoing development on the surrounding 200-island archipelago re-shapes the landscape.
Situated less than a half mile off the coast, Saadiyat — which means "island of happiness" — promises to be a cultural and educational hub highlighted by architectural masterpieces. The Jean Nouvel-designed Louvre will house works on loan from Paris' most famous art galleries. The Guggenheim, designed by Frank Ghery, will display contemporary art and exhibitions. The Sheik Zayed National Museum will trace the U.A.E. president's legacy, and Abu Dhabi's history and traditions. A performance center, a maritime museum, dozens of hotels and three marinas for ocean-going yachts will round out the development.
Nearby, Yas Island is also on track with development that will include elegant beach resorts, golf courses and a championship racetrack set to host a Formula 1 Grand Prix event next year. The track is part of a Ferrari theme park with a race driving school and courses for go-karts, dune buggies and car rallies.
At the end of the day, mingle with expats and trendy locals in one of the chic new hotel bars.Talk will inevitably turn to Abu Dhabi's lightning-quick evolution into one of the world's great modern cities. Over cocktails or sheesha pipes, the kinetic image of a mirage wafting over rippling sand in the blaring Arabian sun seems suddenly very real. The new Abu Dhabi is no mirage. Certainly, the best is yet to come.
---
LODGING
EMIRATES PALACE HOTEL
Located in a lush garden setting overlooking the beach and the gulf, the 7-star Emirates Palace Hotel wows guests with superb service and architectural style. The hotel boasts some of the Emirates' best restaurants and the indulgent Anantara Spa with a Moroccan hammam, water fountains and Majlis relaxation area. $$$$
EMIRATES PALACE HOTEL
West End Corniche
tel 971 2 690 9000
http://www.emiratespalace.com
SHANGRI-LA QARYAT AL BERI
The newest addition to Abu Dhabi's luxury hotel scene is a component of the recently opened Shangri-la Qaryat Al Beri, located near the Corniche and convention center. Five-star accommodations include use of four swimming pools, five private beaches, a private health club and a variety of sporting activities. The hotel's signature CHI spa is popular with local fashionistas. $$$-$$$$
SHANGRI-LA QARYAT AL BERI
Between the Bridges
tel 971 2 509 8888
http://www.shangri-la.com
INTERCONTINENTAL ABU DHABI
Conveniently located on a beachfront yet just 10 minutes from downtown, the beautifully refurbished landmark InterContinental Abu Dhabi is back in the limelight among discriminating business travelers. Club InterContinental guests have access to the lounge with panoramic views of the skyline, complimentary breakfast and snacks, and complimentary highspeed Internet.$$$
INTERCONTINENTAL ABU DHABI
Al Bateen Street
tel 971 2 666 6888
http://www.intercontinental.com
---
DINING
EMBASSY and SAYED at EMIRATES PALACE HOTEL
Few places in the U.A.E. serve alcoholic beverages. The Emirates Palace is home to two restaurants that do, making them hot spots among the international cognoscenti who delight in their extensive wine lists. The Embassy is popular among gourmands who come to enjoy delectable dishes created by Michelin-star chef Gary Hollihead. Sayed showcases Chef Bryan Chan's innovative Pacific Rim specialties.$$$
EMBASSY and SAYED at EMIRATES PALACE HOTEL
Emirates Palace, West End Corniche
tel 971 2 690 9000
http://www.emiratespalace.com
THE FISHMARKET
The Fishmarket at the InterContinental Abu Dhabi brings new meaning to the term "market fresh." Select from the abundant Thaimarket- style seafood display and the chef will prepare it to your liking.$$
THE FISHMARKET
Al Bateen Street
tel 971 2 666 6888
http://www.intercontinental.com
---
INFO TO GO
Etihad Airways (http://www.etihadairways.com), the national airline of the U.A.E., operates daily nonstop service between New York (JFK) and Abu Dhabi International Airport (AUH).Etihad offers complimentary chauffeur service to all Diamond- (first) and Pearl- (business) class customers traveling to and from New York. The airport is located 20 miles east of the city. The municipal bus service operates 24 hours a day. The green-and-white buses depart from outside the arrivals hall. Al Ghazal Transport offers fixed-rate taxi service to the city center. A new airport, set to open in 2010, will serve 20 million people annually.
---
DIVERSIONS
Abu Dhabi has not just a bright future but also an interesting past. For a sense of its beginnings and peoples' early Bedouin lifestyle, visit Qasr Al Husn Palace, also known as the White Fort. Built in 1761, the Emirate's oldest architectural relic and former official residence of Abu Dhabi's ruling family now houses a museum and theater. Nearby, the Cultural Foundation (tel 971 2 621 5300, http://www.cultural.org.ae) archives 4,000-year-old manuscripts and hosts exhibits of traditional Emerati arts and crafts.
City souks brim with spices, carpets and jewels. The old markets, once dusty warrens packed with raucous vendors, are now sanitized versions of the hagglers' coves. Everything grungy is gone, replaced by neat booths and shops. Bargaining is a tradition. Start at 50 percent of the asking price to close at a happy medium.
The site of the city's old central souk is now a construction site as a new $700-million Central Market, set to open next year, takes shape. The gold souk now thrives in the air-conditioned Madinat Zayed Market. Most evocative of the past is the outdoor market, a must-shop just to see and sample the variety of succulent dates, the juiciest you will ever taste.
If malls are more your speed, check out the 345-store Marina Mall (Qasr Al Amwaj Street, Corniche, tel 971 2 681 8300). The 200-shop Abu Dhabi Mall (tel 971 2 645 4858,
all.com" target="_blank">http://www.abudhabi-mall.com) features a family entertainment area, a cineplex and a kids' "edutainment" center.
Abu Dhabi's island location, crystalline waters and abundance of marine life invite myriad activities. Check with your hotel concierge for information about licensed fishing and diving tour guides. Al Dhafra (tel 971 2 673 2266, http://www.aldhafra.net) offers cruises in traditional dhows (wooden boats).Visit historic Al Hosn Fort (Al- Hosn Street, tel 971 2 621 5300, http://www.cultural.org.ae), Abu Dhabi's oldest structure.
Test your swing at the dazzling Abu Dhabi Golf Club (Sask Al Naked, tel 971 2 558 8990, http://www.adgolfclub.com). The par-72 course, 15 minutes from the city center, features a clubhouse built in the shape of a falcon with outstretched wings.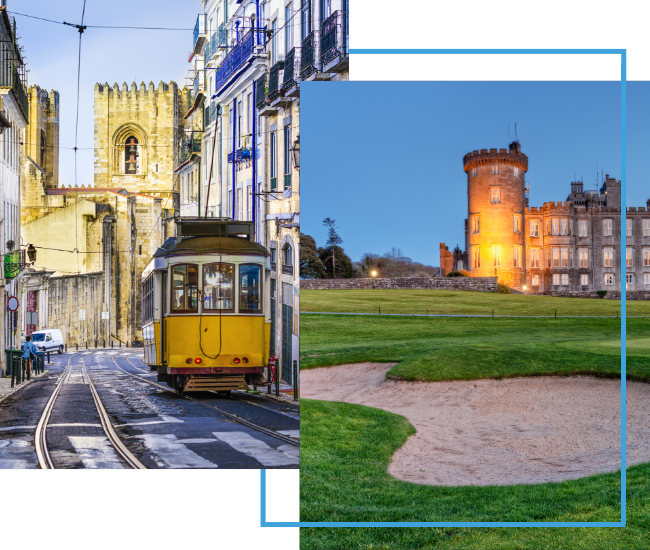 FX Excursions
FX Excursions offers the chance for once-in-a-lifetime experiences in destinations around the world.
Explore Excursions
If fabulous food and beverages are a must-have for any weekend getaway, then look no further than the City of Brotherly Love. Whether your palate has a penchant for vibrant Latin American fare or cozy French cuisine, whether you're an oenophile looking to swirl, sniff and sip your way around the globe or you'd rather sample farm-to-glass cocktails, Philly's got it all this fall. (With the exception of Bolo, which is a short taxi or Uber ride away and definitely worth the trip, the rest of these spots are all within walking distance of each other.)
Sponsored Content
IHG Hotels & Resorts is thrilled to announce the launch of a new mobile product feature for members: IHG Wi-Fi Auto Connect. This feature is now available exclusively in the IHG One Rewards mobile app for both iOS and Android users and will automatically connect IHG One Rewards members to WiFi upon arrival at more than 5,000 IHG hotels worldwide — no separate passwords or log-ins needed. This is in addition to the exciting benefits of being an IHG Business Edge member. IHG Business Edge provides small- and medium-sized businesses access to a user-friendly portal that displays comprehensive spending and savings data while providing the convenience of direct booking with a guaranteed discount.
From Santoríni to Dubai to New York, some hotels just have that "it" factor that draws visitors far and wide. For some hotels it's their proximity to popular landmarks and attractions, for others it's their amenities. But these hotels have something few can claim: a true room with a view.