Global Traveler: You are originally from Germany. What brought you to Qatar?
Gerhard Foltin: I came to Doha on June 30, 1977. The date is carved in my memory. I was working with Sheraton International and I was asked to move to Qatar to prepare for the opening of the Sheraton Doha. I didn't know anything about the country and I requested the opportunity to visit Doha before I decided on the move. I remember that when I got to the construction site, I saw nothing but drawings of the hotel. The surrounding areas and roads had no buildings or other forms of construction.
GT:You must have known you'd have a big job ahead of you. What convinced you to take it?
GF: When I saw the special design of the hotel, I realized that it would become a landmark in the Gulf area. So, I decided to accept the mission and convinced my family to stay in Doha. There were risks in constructing a new hotel, but I took them as a personal and professional challenge.
GT: The construction process was quite complex.
GF: Three thousand steel columns were installed as submerged foundations for the hotel. This technique proved to be effective; during the past 25 years the hotel has not exhibited any fissures or cracks.
GT: In 1977, when construction began, Qatar was not a likely place to build a mega-hotel. What was the strategy?
GF: The hotel was intended to serve heads of state and dignitaries during their visits to Doha, but I thought that we could attract businessmen as well and that would ensure continuous use of the hotel services all year round. It would also encourage international businessmen to come to Doha and explore investment opportunities. I was able to convince those in charge in Doha of this. It was an influential decision in the hotel's development.
GT: The hotel opened in February 1982. What was that like?
GF: This I will never forget: Guests filled the main entrance prior to the ceremony. Suddenly and unexpectedly, it started raining and I was shocked and terrified. Everyone around me said it was a good omen for the country and the hotel; the hard situation turned to a joyful moment for everyone. Every day after the ceremony, thousands of visitors came to see the hotel. We organized three in-house tours daily for visitors.
GT: How did you build recognition internationally?
GF: Between 1982 and 1995, the number of visitors to Doha was low, and I was always planning and organizing activities to attract visitors to Doha, such as exhibitions that were held in the hotel. The activities aided in strengthening tourism through direct cooperation with international tourism companies that organized trips to the hotel and Qatar. The hotel also had an independent administration to issue private entry visas for businessmen and tourists, which was very effective at that time because the paperwork for such visas took so long. Nowadays, with the economic boom in Qatar, Doha is a major attraction for businessmen and tourists.
GT: Your tenure in Doha began more than 30 years ago. Looking around at the city now, what is your feeling?
GF: I witnessed major changes in Doha history, and since the Sheraton Doha is part of those changes, I feel I am part of the history of Qatar.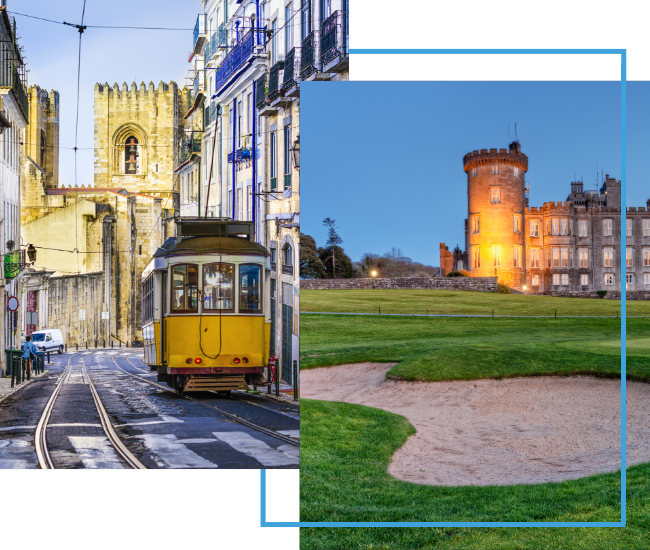 FX Excursions
FX Excursions offers the chance for once-in-a-lifetime experiences in destinations around the world.
Explore Excursions
More than 22 million visitors pour into Bangkok each year, adding to the roughly 11 million residents of the Thai capital famous for its bustling streets. Packed with food carts, markets and cultural spectacles, life in Bangkok is unusually defined by its vibrant street scene, both day and night. That means you don't necessarily need a solid plan when heading out on any given evening.
Sponsored Content
Learning more about our readers' travel habits and preferences ensures Global Traveler delivers the content you desire. As the travel industry has adapted and changed over the last few years, it's more important than ever to connect. To best meet your short- and long-term travel content needs, please help us!
As first-time restaurateurs, but with plenty of hospitality-related experience, Ria and Kevol (Kev) Graham were not entirely comfortable opening their first restaurant in the Brooklyn neighborhood of Williamsburg, where several upscale restaurants and 5-star hotel dining is just a block away. And to make matters worse, they opened in July 2020, when New York City was in the middle of the COVID-19 pandemic.