Zürich is a vibrant year-round destination, but the city truly becomes abuzz in the warmer months thanks to exciting festivals, events and outdoor happenings popping up all around town. Below are a few of the many events happening this summer in Zürich:
Movie lovers can check out some of the many Open-Air Cinemas throughout the city, offering scenic backdrops to watch iconic movies under the stars. Locations include the banks of Lake Zürich, the Limmat river and the courtyard of Swiss National Museum. (June–September 2023)
Only a week before Art Basel kicks off, Zürich hosts the annual three-day Art Weekend, featuring more than 50 exhibitions and 200 events throughout the city, including guided art tours, lectures and studio visits. (June 9–11)
Since its launch in 1994, the multiday LGBTQIA+ Festival (Zürich Pride Festival) has attracted thousands of friends and supporters of the LGBTQIA+ community to Zürich every year. The highlights of the festival include concerts by local and international artists, as well as the big parade. (June 16–17)
Switzerland's largest festival only takes place once every three years. The famous Züri Fäscht attracts more than 2 million visitors as they take over the streets along River Limmat. Visitors can enjoy culinary delights at local food stalls, fireworks spectacles and plenty of live music. (July 7–9)
Every August, hundreds of thousands of electronic music fans from across the world gather in Zürich for Street Parade, the world's largest techno party. With 30 love mobiles, hundreds of DJs and seven stages around Lake Zurich basin, fans are immersed in an incredibly vibrant experience. (Aug. 12)
Featuring more than 80 international top acts, Zürich Openair Music Festival is the largest and most popular open-air festival in Zürich. This year's festival includes The Killers, Calvin Harris, Florence & the Machine, Robbie Williams and more. (Aug. 22–26)
Held during the last weekend of August each year, this festival, known as Dörflifäscht, features family-friendly activities by day and a wide range of live music by night, filling the streets with performances and DJ booths, as well as street food. (Aug. 25–27)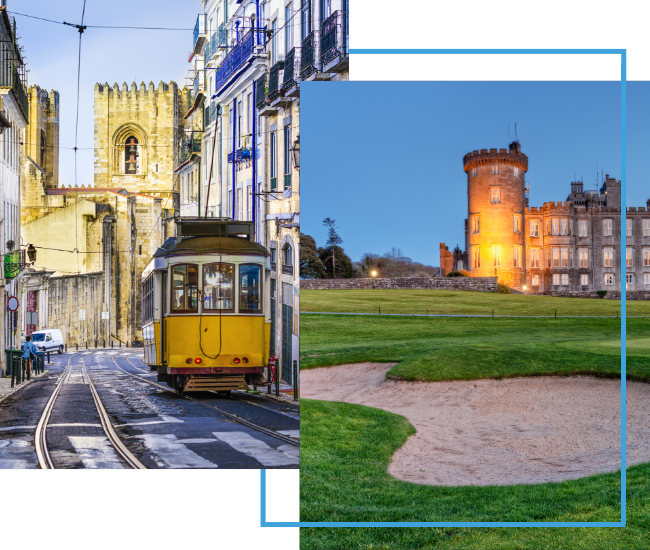 FX Excursions
FX Excursions offers the chance for once-in-a-lifetime experiences in destinations around the world.
Explore Excursions
There is something magical about sipping a glass of local wine while watching the sun slip into the Aegean Sea as the afterglow tinges traditional, white-washed Cycladic houses with glorious shades of rose, purple and gold. Ancient Greeks believed Helios, the Sun God, caused sunsets by driving his fiery chariot into the sea. Standing at water's edge in Mykonos, watching the sky slowly turn from purple to inky black, you almost believe it.
Sponsored Content
Whether it's the people, the craic (fun) or the coasts, travelers always find something to love about the island of Ireland. What fills your heart?
I hadn't even made it to my first cup of coffee when I got an early phone call from my sister, who lives two time zones away. "OMG, Kristy, Patsy Cline came on twice while I was driving the kids to school today," she laughed. "You know what that means, right?" We both gasped and then instantly began singing the lyrics to "La Bamba," an inside joke we'd shared since our family's Alaskan cruise decades ago when we, unintentionally, won the ship's karaoke contest among a sea of Patsy Cline tributes.