WHY IS PHILADELPHIA RANKED ONE OF THE TOP CITIES FOR TOURISM?
Philadelphia is positioned between New York City and Washington, D.C., attracting millions of visitors who can access the city in a day's drive. Philadelphia International Airport is strategically positioned, offering easy access to the city for those arriving by air.
Tourism continues to grow in Philadelphia as people want to know and learn more about the City of Brotherly Love. From the National Constitution Center to the Philadelphia Museum of Art, Philadelphia's appreciation for history and the arts plays an important role. The history of Philadelphia contributes to its high tourism ranking, as it has a presence on both national and international levels. As our population increases, the city is also growing in the areas of education, medical services, life sciences and energy.
FROM A BUSINESS STANDPOINT, WHAT DOES PHILADELPHIA OFFER?
Philadelphia can provide any business or corporation with young, highly educated individuals. With 101 colleges and universities in the Philadelphia region, the city offers an experienced group of graduates who are ready, willing and able to enter the professional workforce. For residents, the city offers a high quality of life with a low cost of living. From buses to trains, the SEPTA public transportation system offers convenient transport within and into the city. Philadelphia's Navy Yard has become home to large corporations including Tastykake and Urban Outfitters, and it continues to attract new businesses to the city. Philadelphia is a smart city and a smart choice for business professionals and travelers.
HOW DOES THE CITY OF BROTHERLY LOVE APPEAL TO LUXURY TRAVELERS?
A manageable and slower-paced city, Philadelphia has a unique sophistication that attracts luxury travelers. In the Center City area alone, 7,000 hotel rooms are available to visitors, with luxury venues including the Four Seasons Philadelphia and The Ritz-Carlton Philadelphia. Premium travelers can experience the arts with a trip to see the Philadelphia Orchestra; the Rodin Museum; or one of the largest art museums in the United States, the Philadelphia Museum of Art.
TELL OUR READERS ABOUT YOUR LIFELONG CONNECTION WITH PHILADELPHIA.
As I was born, raised and educated in Philadelphia, it is an incredible honor and privilege to be the mayor of the City of Brotherly Love. I attended St. Joseph's Preparatory School and continued my education at the University of Pennsylvania. Prior to becoming mayor, I served on Philadelphia's city council for 15 years, representing the Fourth District, which covers Wynnefield, Overbrook, Roxborough, Manayunk, East Falls, Mount Airy and other parts of north and west Philadelphia. I have a wonderful wife, Lisa, and two great children, Christian and Olivia.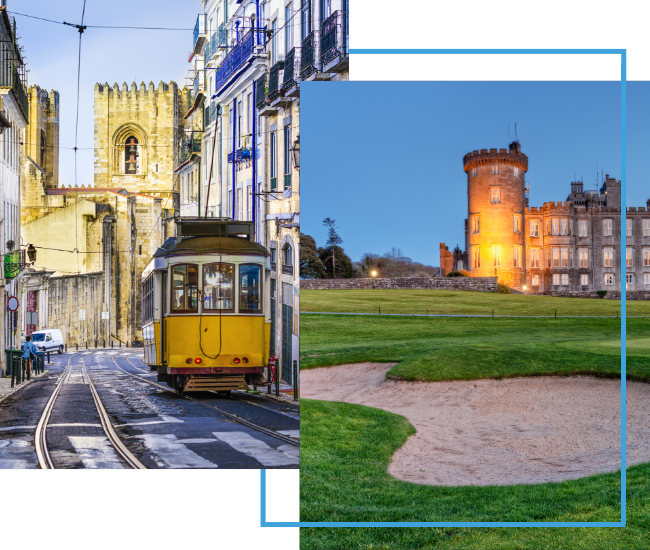 FX Excursions
FX Excursions offers the chance for once-in-a-lifetime experiences in destinations around the world.
Explore Excursions
Less than five years ago the world's first hybrid cruise ship, Hurtigruten Expeditions' MS Roald Amundsen, set sail for Antarctica in November 2019 with 450 passengers. The battery-hybrid-powered ship, named for the first man to cross the continent and reach the South Pole, was built specifically for voyages in polar waters. Its battery-hybrid power reduces the ship's consumption and CO2 emissions by 20 percent compared to equally sized ships.
Sponsored Content
One affordable plan can protect an entire year of trips: business or pleasure, short or long, domestic or international.
A few months ago, I flew Polaris business class on a United flight from Dulles (IAD) to Paris (CDG). It was only when I got to my hotel in Paris I realized that I didn't have my iPad or its bag or accessories. Since I had been working on it in the restaurant in the Polaris lounge and then went directly to the gate, I knew I either left it propped up on my table when I packed up or in my business-class seat. But what was the best method to alert the airline about my careless mishap and (hopefully) retrieve it? With spotty data and WiFi, searching for information on my phone was frustrating and slow. Here's what I learned from the anxiety-inducing experience (and unexpected ending) about what to do if you leave something behind on your flight: