Name: Yil Surehan
Title: Vice president, airline business development
Company, city: Metropolitan Washington Airports Authority; Washington, D.C.
Number of employees: 1,700
Recent project: I lead a team of seven people dedicated to attracting new and expanded business to our two airports, Ronald Reagan Washington National and Washington Dulles International, and we've been focused on growing air service out of Dulles.
First job: I worked in a pet store at age 13 and worked my way through high school, college and grad school.
Little-known fact about you: Just like the movie, I am a teenager trapped in his father's body!
YOUR BUSINESS
What innovations/initiatives do you foresee in the industry over the next years? We need to look at travelers as customers as opposed to passengers and review how we can further eliminate inefficiencies from the process. The use of technology to provide a seamless flow to the experience will continue at the forefront.
Best career advice you've received: If you do what you like, it won't feel like work. Money will come later.
What advice would you give someone starting out in the field? Give yourself a sound educational foundation and continue to learn every single day.
AS A TRAVELER
Favorite travel memory or story: I've traveled a lot, and no matter what, nothing beats the feeling of coming home, opening the door and being tackled by your kids and dog. It's the best feeling ever.
One travel tip you cannot live without: Remember, something may go wrong, so always keep an extra day's worth of clothes with you.
Best advice for business travelers: Try our two airports — you'll be surprised by all the new amenities. Also, become a frequent user of two airlines and two hotels and enjoy the perks of their loyalty programs.
ABOUT YOUR BRAND
United Airlines and TAP Air Portugal launched new service from Washington Dulles. What other routes recently launched, and what is upcoming? Alitalia began service to Rome in May, and EgyptAir followed in June with service to Cairo. TAP Air Portugal's Lisbon route also launched in June. United launched 10 routes this year, including service to Tel Aviv, and already announced four new routes for spring 2020. Cabo Verde will launch service to Cape Verde Island in December, and SWISS is launching service to Zürich in March 2020.
Tell us about the biometric testing and other new technology in use at the airport. Airlines were given a Customs and Border Patrol mandate to develop biometric screening for people leaving the country, which is an expensive proposition. Our CEO tasked us with finding a cheaper way to do this than what was currently available, and thus our VeriScan system was developed. Using commercially available hardware and proprietary software, it takes two seconds or less to compare a passenger's information to the CBP database and process the passenger. This is offered to all international airlines serving Dulles International, and we work with other airports via purchasing agreements.
Biometrics are here: We've boarded an Airbus A380 in 20 minutes. There has been an overwhelmingly positive reaction because it speeds up the process and makes it easier. It's a seamless customer experience.
Construction on the Silver Line, connecting Dulles and the D.C. Metro, has an expected completion date of 2020. Tell us about the project and its progress. Every major international airport has rail options to city center, and finally we will have it in summer 2020. The single-seat ride will connect travelers from Dulles International to Metro Center in 56 minutes, making the airport commute incredibly easy for customers and employees.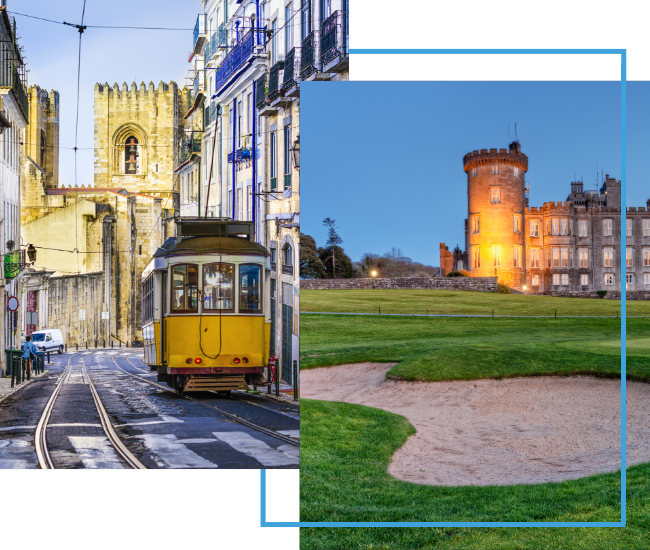 FX Excursions
FX Excursions offers the chance for once-in-a-lifetime experiences in destinations around the world.
Explore Excursions
There is something magical about sipping a glass of local wine while watching the sun slip into the Aegean Sea as the afterglow tinges traditional, white-washed Cycladic houses with glorious shades of rose, purple and gold. Ancient Greeks believed Helios, the Sun God, caused sunsets by driving his fiery chariot into the sea. Standing at water's edge in Mykonos, watching the sky slowly turn from purple to inky black, you almost believe it.
Sponsored Content
Don't risk losing all the money you've spent if you must cancel your trip at the last minute. Allianz Travel Insurance can give you:
The prospect of a post-visit treasure hunting session inside the shops of landmark museums such as the Louvre in Paris, the Uffizi Gallery in Florence and The British Museum in London can be irresistible. However, some of Europe's smaller and more unusual museums boast retail spaces with a surprising "wow" factor, often as well-curated as the galleries.