THEY SAY KARPENISI ATTRACTS two types of visitors: those who come for the winter sports and those who come to escape the summer heat of Athens. Whatever the case may be, visitors to this mountain haven are instantly captivated by its fairy-tale charm and enthralled with the multitude of outdoor experiences in the rugged wilderness.
Nestled along the slopes of Mount Tymfristos, the city and its surrounding villages offer a mixture of Mediterranean architecture and mountain beauty. The mountains boast incredible skiing, rock climbing and hiking trails, while the two major rivers running through the region prove perfect for swimming, rafting and fishing.
Korischades, mere minutes from the center of Karpenisi and one of the most popular destinations in the area, is famous for its locally produced goods like honey, tsipouro (a traditional Greek spirit) and xilopites (a small, square pasta).
Locals and tourists alike flock to the Korischades favorite, Villaggio Café Mezé, a traditional Greek coffee house, or kafeneion. Winner of the 2019 Best Greek Food Awards for the category of coffee and drinks, this neighborhood eatery serves up great coffee, drinks, pizzas and pastries. It provides the ideal place to enjoy a summer breeze with a glass of tsipouro, best served alongside a plate of mezedes, or appetizers. In the wintertime, warm your soul after a day on the slopes with a glass of rakomelo — tsipouro heated with honey and spices.
In the nearby village of Megalo Chorio, or Big Village, explore the beautiful nature trail winding along the Karpenisiotis River. Visit local shops and eateries to try traditional delicacies like galaktoboureko (a milk custard baked inside crispy layers of filo dough) while relaxing on a balcony enjoying the view of the mountains.
Despite its remote location in the mountains of central Greece, Karpenisi is not difficult to reach. Get there in less than four hours by car from Athens or in five hours by bus, with stops in many picturesque locales along the way.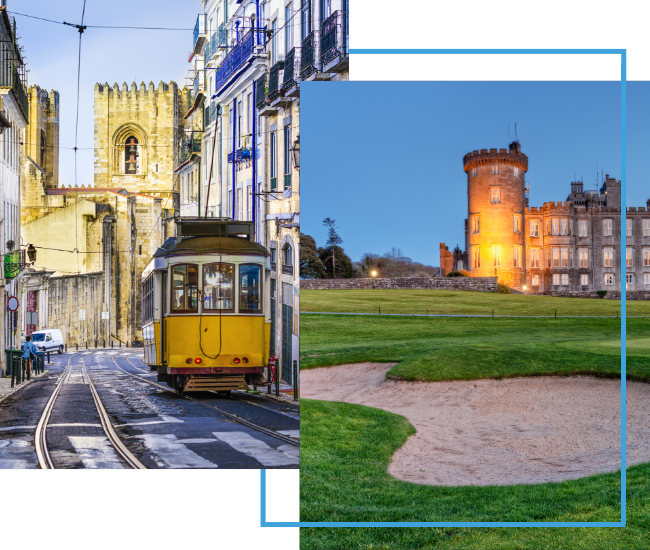 FX Excursions
FX Excursions offers the chance for once-in-a-lifetime experiences in destinations around the world.
Explore Excursions
There's no doubt the northern lights are awe-inspiring and spectacular. Unfortunately, they're also fickle and fleeting, and despite your best-laid plans of checking this item off your bucket list, sometimes Mother Nature's luminescent show just doesn't cooperate. But one cruise line has a new fail-safe in place.
Sponsored Content
Learning more about our readers' travel habits and preferences ensures Global Traveler delivers the content you desire. As the travel industry has adapted and changed over the last few years, it's more important than ever to connect. To best meet your short- and long-term travel content needs, please help us!
Think you need a degree in sailing to enjoy a yachting holiday? Dream Yacht Worldwide, a leader in yacht charters, wants you to relax and enjoy the journey. Newly expanded to include the British Virgin Islands, Martinique, Tahiti and the Seychelles, the "Easy Crewed" offered by Dream Yacht Worldwide also include charter options in Greece and Croatia.