Name: Tom Faust
Title: Vice president, sales
Company, city: Omni Hotels & Resorts; Dallas, Texas
Number of employees: 21,000
Recent project: Finalizing our Omni Meetings University, an online meeting planner educational portal modeled after our successful Omni Travel Agent University
First job: A bellman at Stouffer's Riverfront Towers in St. Louis
Little-known fact about you: While my weeks are filled with creating memorable experiences for guests, on weekends I unwind with yoga.
Your Business
Essential business philosophy: Say "Yes!" to new opportunities to help you learn and grow. I live by that philosophy and continue to do more than is expected; the rewards always follow.
Best way to keep a competitive edge: By maintaining a healthy body and mind through yoga, I replace negativity with positivity and an eagerness to succeed. I also read daily trade news and participate in professional development.
Yardstick of success: Omni aims to exceed guest expectations, inspire and reward our associates and provide superior financial results to those who entrust us with managing their assets. Developing our team, mentoring individuals and growing market share are vital to our success.
Tom Faust as a Traveler
What is the most important item you take when traveling? My Omni Select Guest loyalty card, offering complimentary in-room WiFi, bottled water, a morning beverage, a shoe shine and garment pressing
How do you spend your time on board? I use the quiet time to read and complete projects with minimal distraction.
What is your favorite restaurant in the world? Radosta's Restaurant & Deli near New Orleans
What is your favorite destination in the world? I have traveled the world, but Dallas, where I work and live, is still my favorite city.
About Omni Hotels & Resorts
What defines an Omni property? Does Omni plan to roll out amenities designed to appeal to the growing millennial market?
We are a global four-diamond brand offering unique properties that provide exceptional guest experiences. Since our design, décor, food and beverage, services and amenities reflect the destination, no two Omni properties are alike.
While Omni offers amenities that interest younger guests, many of our younger business travelers were exposed to Omni through their employer. Omni's tradition for creating authentic, memorable experiences and providing exceptional customer service adds value for all travelers; however, we are seeing a generational shift in the needs of business travelers as millennials take on more responsibility in the workforce. New technology, complimentary in-room and lobby WiFi and local experiences play an important role in today's events. Social interaction is important to this group, so meetings are more collaborative and casual.
How do Omni hotels cater to business travelers? What challenges does Omni face in strengthening brand awareness among business travelers?
No two travelers are alike, and the purpose of travel varies just as much, so we offer a variety of properties to meet the needs of group, business and leisure guests. In the past two years, we've added resorts, convention center hotels and city centers, providing access to new desirable locations and robust signature properties in North America. Through the Omni Select Guest loyalty program, business travelers receive complimentary WiFi and other benefits. We offer mobile capabilities for booking and checking in and were one of the first hotel groups to add its loyalty program to Google Wallet.
Our challenge is finding the right communication channels. The way guests receive messages changes frequently as traditional and social media evolve. Our website remains our most useful and popular channel for guests interested in culinary updates, special packages, photos or details about a property and destination.
Industry watchers suggest travel loyalty programs are losing value. How does Omni's Select Guest program maintain and grow its membership?
Our members enjoy everything from special complimentary perks to free nights at any Omni property. They are automatically entered into the Global Hotel Alliance Discovery, offering benefits at more than 450 luxury hotels and resorts in 62 countries. Guests receive complimentary WiFi in guestrooms instantly when signing up for our free-to-join loyalty program, so our new member numbers grow daily.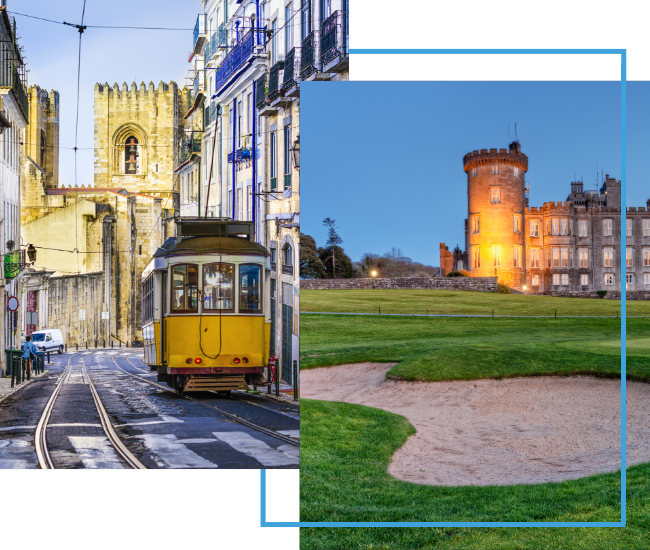 FX Excursions
FX Excursions offers the chance for once-in-a-lifetime experiences in destinations around the world.
Explore Excursions
It's time to start dreaming of your next trip. Here's some destination inspiration for you. Take a visual journey through these U.S. Christmas markets with us.
Sponsored Content
In an increasingly digital and interconnected world, the Global Business Travel Association (GBTA) Convention remains an indispensable platform for business travel industry professionals seeking to make the most of the power of face-to-face connections. Taking place August 13–15 in Dallas, the 2023 GBTA Convention provides the unique opportunity for professionals and companies to join visionaries, thought leaders and industry experts for meaningful networking, cutting-edge insights and inspiring innovation.
Everyone loves a good Christmas tree, but these iconic hotels around the world take it one step further with designer-styled trees illuminating lobbies and public spaces, wowing all who enter. From Lela Rose to Louis Vuitton, don't miss these ultra-luxury trees redefining tree decorating as we know it.