This northern Flanders city of half a million residents was once the richest city in Europe — or as locals boast with pride, the "New York of the 16th century." In 1986, The Antwerp Six, a group of avant-garde classmates from Belgium's Royal Academy of Fine Arts, burst onto the scene, heralding the return of Antwerp to the world stage. Antwerp's late-20th-century cultural renaissance reignited the city's nocturnal landscape with a surfeit of Michelin-starred restaurants, chic lounges, nightclubs and, of course, the requisite Absinthbar.
A city of pedestrian-friendly neighborhoods enlivened by a stylish and confident populace, its River Scheldt and broad boulevards shape Antwerp's rhythms. Perched like an osprey nest above the water, Zuiderterras is a glass-enclosed café on the quay with splendid sunset vistas of the left bank.
In the city's historic center, medieval cobblestone streets form a labyrinth of modern hideaways. Located in a 200-year-old building alongside the 14th-century Gothic cathedral, Cocktails at Nine is an elegant lounge — complete with overnight quarters, should you need them.
Right around the corner is one of Antwerp's most popular LGBT bars, Café DeLux, where the amiable staff cheerfully offer insider tips, one of which will likely be a recommendation to dine at Sjalot en Schanul. Owned and operated by two charming women, this cozy restaurant-cum-de facto community center serves food as fresh as its convivial ambience.
If you detour off the Meir, Antwerp's pedestrian shopping street, you'll find Grand Café Horta, built with remnants from Victor Horta's 1897 Volkshuis. The result is a bustling brasserie that mixes contemporary with classic.
Open since 1964, Jazzcafé De Muze is Antwerp's most cherished jazz club and the home of the international jazz hit "Ring Ring, I've Got to Sing." Those who live for fashion take an apéro at Verso Café, located in a former Deutsche Bank building with a stunning glass cupola.
On "Nocturne Thursdays," the galleries of the Zuid District (aka "Petit Paris") host an evening marked by gallery-hopping and grazing. Cocktails at Sips are de rigueur for locals who appreciate the first-class libations of an establishment created by an erstwhile bartender of the Queen Elizabeth 2.
For a post-prandial stroll, head to Eilandje, Antwerp's island district, a rapidly gentrifying neighborhood of 16th-century warehouses. What was once the city's port is home to the Michelin two-starred Restaurant 't Zilte, situated atop Museum aan de Stroom, as well as the always-popular FelixPakhuis Living.
In the heat of summer, Lindner Hotel & City Lounge hosts Skybar atop its penthouse, with sweeping views over Centraal Station, Antwerp's architectural masterpiece. Whether with Champagne or Elixir d'Anvers, raise your glass and toast to the lively and fashionable city of Antwerp.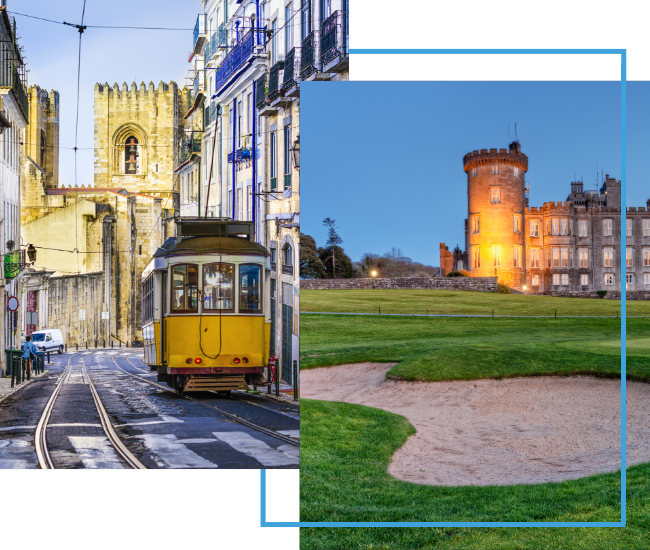 FX Excursions
FX Excursions offers the chance for once-in-a-lifetime experiences in destinations around the world.
Explore Excursions
There's no doubt the northern lights are awe-inspiring and spectacular. Unfortunately, they're also fickle and fleeting, and despite your best-laid plans of checking this item off your bucket list, sometimes Mother Nature's luminescent show just doesn't cooperate. But one cruise line has a new fail-safe in place.
Think you need a degree in sailing to enjoy a yachting holiday? Dream Yacht Worldwide, a leader in yacht charters, wants you to relax and enjoy the journey. Newly expanded to include the British Virgin Islands, Martinique, Tahiti and the Seychelles, the "Easy Crewed" offered by Dream Yacht Worldwide also include charter options in Greece and Croatia.