If you think a travel hat can't fit inside a stocking or your carry-on — we've got good news: Wallaroo Hat Company makes stylish, quality headgear that can be squashed into a stocking or suitcase, and come out ready to wear. Crushable or pack-flat styles for women include the Casual Traveler, Piper, Seaside and Aqua hast; men can choose from the Explorer, Jackson, Shelton, Gabe and Palm Beach.
Based in Colorado, the 19-year-old company draws from colors found in nature — while offering functional fashion with a line of sun-protective hats (look for the sun icon) that earned a recommendation by the Skin Cancer Foundation. The company was founded by Stephanie Carter, who drew inspiration from her frequent expeditions to visit her husband's family in Australia. Along with the travel series, Wallaroo creates elegant resort styles, like the Aria and Riviera, and golf-appropriate visor styles, including the Savannah and Bianca.
New in the world of sleep aids, nodpod offers strapless, weighted, unscented sleep-mask therapy — free of the frustrating, tacky pad fasteners that pull your hair and slip around your head when you change position. Designed to move with you through the night, the micro-bead-filled eye mask contours to the shape of your face and blocks out light, while the extra-long design includes hollow end-tabs that perform in a pull-through fashion or lie flat across your pillow.
"Our bodies respond magically to gentle, constant pressure," explains Melissa Bamberg, product creator and company founder. "It's referred to as Deep Touch Pressure Stimulation, and it is something we can all benefit from. It naturally reduces stress and anxiety while promoting deep, restful sleep." The nodpod can be machine washed, dried and you can even stash it in the fridge or freezer to help provide cooling relief for headaches.
Ear discomfort when flying or traveling to high-altitude destinations is a problem for many travelers, regardless of experience. Thankfully, there's a tried-and-true solution on the market: EarPlanes ear plugs. Wearing EarPlanes when taking off and landing (or when settling into your mountain-top ski chalet) help alleviate the pressure and popping that accompanies these extreme changes in location.
"Changes in cabin pressure or any high altitude creates a differential between the middle ear and the eardrum: that popping feeling," explains Drew E. O'Connell, CEO, Cirrus Healthcare, LLC.
"Our filtered earplug allows your middle ear more time to naturally adjust to this pressure, potentially alleviating the popping feeling altogether [along with] many commonly associated discomforts." EarPlanes are constructed from hypoallergenic silicone that's soft and cleanable for repeated uses, and feature exclusive CeramX filters that allow air pressure to be naturally filtered. They're also available in two sizes, perfect for children and adults with smaller ears.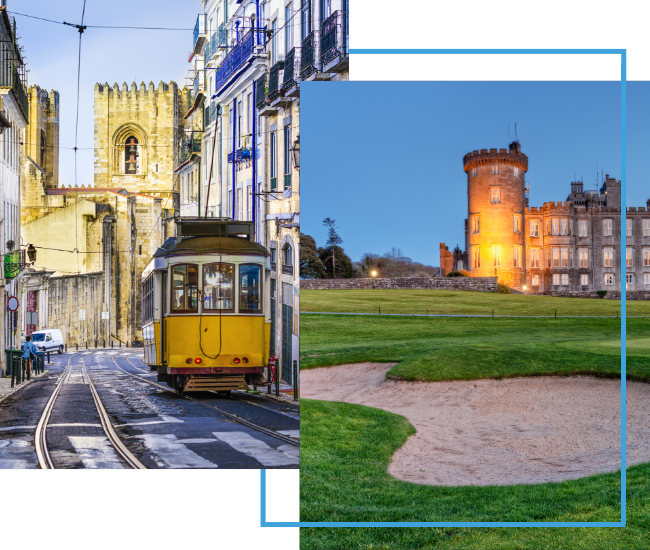 FX Excursions
FX Excursions offers the chance for once-in-a-lifetime experiences in destinations around the world.
Explore Excursions
Located in the heart of Houston's Theatre District, the recently renovated Lancaster Hotel originally opened in 1926. The classic interior with an abundance of natural light floods the two-story lobby. A shimmering chandelier and elegant marble floors juxtapose nicely with the contemporary art displayed on the salon staircase wall.
Sponsored Content
The Global Business Travel Association (GBTA) believes business travel is a fundamental force for good and brings the industry together to connect, innovate and set new standards. With members from across the globe, GBTA engages the many voices of business travel to build a collective future, providing a platform for buyers and suppliers to come together, connect with peers, grow their network and shape the future of the industry.
The Woodward Geneva and Swiss International Air Lines recently launched a new collaboration to transport passengers to the counter of Michelin-starred restaurant L'Atelier Robuchon. As part of the SWISS Taste of Switzerland inflight culinary program, the partnership provides Business and first-class travelers on SWISS long-haul flights departing from Geneva and Zürich carefully curated menus inspired by the restaurant.