Taiwan's capital and home to more than 2.7 million, Taipei prospered as a hub for business and trade throughout its history. The city now thrives as a center for electronics manufacturing and a popular destination for both Asian and Western tourists. From the sparkling Taipei 101 skyscraper to the ancient temples and traditional markets below, you'll find an invigorating mix of old-meets-new as you explore the streets of Taipei.
GETTING THERE
Taiwan Taoyuan International Airport is 30 miles from the city center and about a one-hour drive. A number of international airlines serve the airport, including China Airlines and EVA Air. China Airlines, established in 1959, serves 115 destinations in 29 countries and 14.1 million passengers annually. EVA Air, started in 1989, serves 60 cities and 8.9 million passengers annually. From the airport, it's easy to hail a cab; you can find them on the west side of the arrivals lobby in Terminals 1 and 2. A one-way trip from the airport to Taipei costs about $35. Kuo-Kuang Motor Transport operates a bus route 24/7. The 60-minute ride is about $4.
GETTING AROUND
A traveler's best options for navigating Taipei are the MRT metro system and the bus. The MRT offers day passes which can be purchased for travel from 6 a.m. until midnight. A one-day pass is about $5. The Taiwan Tourist Shuttle buses make stops at the most frequented attractions in the city; a one-way ticket costs 50 cents to $10, depending on the destination.
9–5
Ya Ge
For a sophisticated and traditional Cantonese dining experience, Ya Ge, located inside the Mandarin Oriental, Taipei features a main dining room, multiple bars and private meeting spaces for up to 20 guests. The upscale menu includes items such as Australian Wagyu beef with foie gras and rice noodles with Kavalan black pork and black truffle. The dress code, smart casual, includes an extra requirement of long sleeves, full-length pants and closed shoes for men.
Marco Polo Lounge
Afternoon tea is a historic custom in Taiwan. For your afternoon tea experience and a gorgeous view, visit Marco Polo Lounge on the 38th floor of Shangri-La's Far Eastern Plaza Hotel. You'll have a remarkable panorama of the Taipei 101 building as well as the rest of the city and the surrounding mountains. Tea is served 2:30–5 p.m. every day.
W Taipei
If you're looking for meeting space in Taiwan, W Taipei offers a Go Green Sustainable Meeting Package for stylish events with small carbon footprints. The package employs energy-efficient signage, sustainable menus using locally sourced ingredients, reusable utensils and green printing services. A great option for organizations dealing with environmental initiatives firsthand or those looking to put their best foot forward with environmentally conscious clients, W Hotels makes your event a success.
AFTER 5
The National Palace Museum
The National Palace Museum, open until 6:30 p.m. Tuesday through Thursday and until 9 p.m. Fridays and Saturdays, leaves you ample time to visit during evening hours. Housing a huge collection of Chinese artwork and antiquities, the museum features everything from rare books and calligraphy to weaponry and the famous jade cabbage. A small fee provides rental of an English audio guide.
Shilin Night Market
One of the most popular attractions in Taipei is the Shilin Night Market, a large grouping of popular shops and stalls that have sold a variety of traditional foods and other wares to locals and tourists since the beginning of the 20th century. The shops stay open past midnight, feeding the crowds who begin to arrive around dusk. The wide variety of street foods makes the market a great attraction, so be sure to get your fill.
Soho X Marquee
Soho X Marquee, located in the fashionable Xinyi District, celebrates its fifth birthday this year, but age has not made this popular spot any less desirable to the rich and famous. Opening at 8 p.m., Soho X Marquee serves Western-style cuisine and a fun array of cocktails. The venue is also ideal for business events, private parties and product launches.
RESOURCES
For more information, visit taipeitravel.net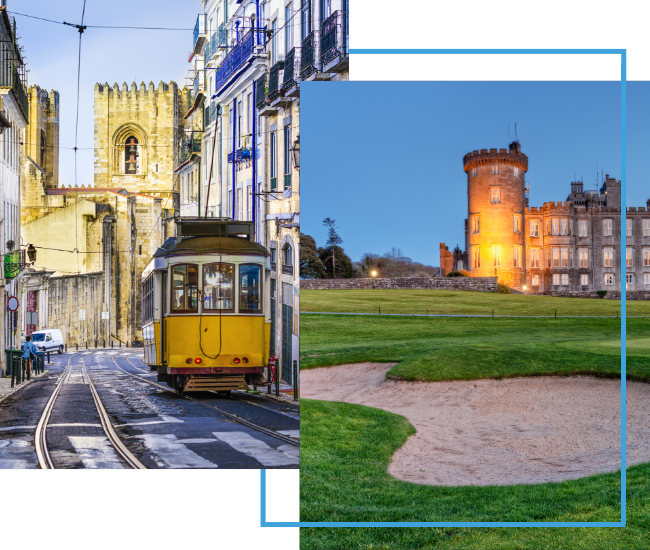 FX Excursions
FX Excursions offers the chance for once-in-a-lifetime experiences in destinations around the world.
Explore Excursions
Ever since opening in 2021, Nobu London Portman Square has served as the focal point for many gatherings, stays and experiences. This fall the hotel's Nobu Bar adds four more reasons to visit with an exciting array of offerings, menus and events.
Sponsored Content
Many small- and medium-sized businesses face time and budget constraints when organizing corporate hotel travel for employees. To address this problem, IHG® Business Edge emerged as a cost-free business travel solution for small- to medium-sized enterprises, offering travel managers exclusive access to enticing perks, handpicked educational resources and comprehensive company travel metrics. IHG Business Edge connects our loyal customers to our portfolio of 5,800 hotels and resorts across 18 brands in more than 100 countries.
There's no doubt the northern lights are awe-inspiring and spectacular. Unfortunately, they're also fickle and fleeting, and despite your best-laid plans of checking this item off your bucket list, sometimes Mother Nature's luminescent show just doesn't cooperate. But one cruise line has a new fail-safe in place.