ON A COASTAL ARCHIPELAGO in Scandinavia sits a thriving capital city where wrought-iron spires blend into the oft-gray patchwork skies, and frigid Nordic air coats the region for the majority of the year. But through the darkness, Stockholm emits a heatwave of forward-thinking technology, a progressive social culture and the almighty Swedish coffee to fuel the city's lofty endeavors.
After Silicon Valley, the Stockholm region ranks second in the world for its number of billion-dollar companies and is home to Europe's largest number of startups per capita, including "unicorns," or billion-dollar privately owned companies. As such, the city was named Europe's most innovative region by the European Commission. According to SparkLabs Group's annual ranking of best startup ecosystems, Stockholm tied with Los Angeles for fourth place. With an anticipated population growth of 30 percent by 2040, the city council introduced "Vision 2040: A Stockholm for Everyone," a mission to encourage support of the city's sustainable principles and policies across all sectors — social, financial, economic and democratic.
At the close of 2017, Stockholm's market welcomed 96 new listings, 71 of which were initial public offerings. Investments in Swedish startups in 2017 reached $1.2 billion and included 442 new companies. This year Stockholm plans to introduce Europe's first 5G wireless network service powered by Ericsson, Telia and Intel.
Stockholm has seen a recent influx of companies open satellite branches or move headquarters to the city. Among these is Vistra, a leading international firm that provides administrative and financial services to global corporations. Vistra sees Stockholm as an ideal market due to its growing economic position and the population of asset managers in the city. Following in the footsteps of Facebook's new Stockholm-based data center, Amazon Web Services plans to open three data centers in Stockholm's surrounding regions.
Companies shifting their focus toward Stockholm join the already existing startup powerhouses like Spotify and Lifesum. With more new subscribers per day than any other tech company besides Netflix, Spotify is the world's second-largest music streaming service. Last December the tech giant moved its headquarters from one of the busiest streets in Stockholm to Urban Escape, a building complex that encompasses an entire city block and comprises offices, apartments, restaurants and hotels.
Urban Escape's website and Stockholm's vision as a whole promote entrepreneurialism among residents and expatriates. If existing residents choose to start their own businesses, they can feel secure knowing their health insurance won't lapse and their social benefits will stay with them throughout their pursuits. Startup executives also value investing a portion of their successes back into the ecosystem, allowing opportunities for other entrepreneurs and fostering an environment of mutual support. Case in point is the Norrsken Foundation, an investment company that invests in technology to assist startups and entrepreneurs around the world.
Stockholm's startups aren't concentrated only on business solutions; the Swedish capital pledged to become one of the world's top innovators in eHealth and digitalization by 2025. City officials plan to use their established footing in the technological sector to improve health care for both providers and patients, starting with a complete restructuring of the current electronic health records system. A handful of Stockholm-based startups are working to help patients manage their health through mobile apps wherein they will be able to make appointments, access test results and view doctors' notes. KRY is one such example of a company whose mobile app allows users to find doctors and conduct digital consultations.
In the office, Swedish companies make sure their employees are fit, focused and productive by implementing mandatory exercise classes. Björn Borg — a sportswear company created by the country's legendary tennis star — requires its employees to take part in a one-hour fitness class each Friday at a nearby gym. A study conducted by the University of Stockholm in 2014 revealed exercising in the middle of the workday resulted in higher levels of alertness and improved health, thus decreasing the likelihood workers will need sick days compared with employees who do not exercise.
This summer in air travel, Stockholm will welcome Small Planet Airlines to its Arlanda Airport. The Lithuanian carrier based in Vilnius will offer shuttle service from Stockholm to cities in Albania, Croatia, Greece and the Canary Islands. Another change coming to Arlanda Airport is the recent sale of an airport-adjacent hotel by Swedish airport and real estate company Swedavia. The $155 million transaction transferred ownership to a company part of Wenaasgruppen and O.G. Ottersland, which will construct a new 215,000-square-foot, 503-room hotel under the Nordic Choice Hotels brand. Scheduled to open in 2019, the 14-story hotel will be the largest airport hotel in the Nordic region and will belong to Arlanda's future Airport City district comprising shops, restaurants and local transportation links. With a 56 percent increase in passenger traffic since 2010 and 19 new intercontinental routes debuting in the past five years, a new luxury accommodation meets the growing capacity needs of the airport and the burgeoning interest in Stockholm as a business destination.
CHECKING IN WITH PETER JANGBRATT
Country Managing Director in Sweden, Scandic Hotels
How has tourism in Stockholm changed in the past five to 10 years? What has been the catalyst for these changes?
Swedes in general started to travel a lot more over the last decade. Because of this, we see a lot of changes in domestic travel behavior. Taking a weekend in Stockholm is much more common today, and so we see a lot of Swedes from other cities in Stockholm. On top of that, we have a lot of visitors from the other Nordic countries. What we have started to see, just in the last few years, is the international tourists started to discover Stockholm as well. I think it's partly because once you've been to the bigger European cities, you want to explore other things. Also, I think we now have a hotel market with properties able to attract the international crowds. And lastly, the trends with Scandinavian design have really contributed to the change.
What effect will the new Downtown Camper Hotel have on Stockholm's tourism sector?
The hotel has been open for just a couple of months, but it's already become a favorite for the international guests. There is a seamless blend of the rough, urban city and the calm serenity of nature. It's a perfect basecamp to start exploring the city and to come back to, to recharge the batteries.
How do the Downtown Camper Hotel's amenities and services contribute to the wellness and health of its guests?
We aim for a sustainable lifestyle with this hotel. By offering activities like running clubs, yoga or kayaking around the castle, as well as spa rituals and DIY treatments in our rooftop wellness area, we give our guests the opportunity to take care of both their physical and inner health. On top of that, we fill our menus with both healthy vegan food and comfort food from all over the world.
What makes the Downtown Camper Hotel stand out from other Stockholm hotels?
At Scandic Hotels, we believe in designing hotel experiences for everyone. Accessibility is therefore built into the design of our hotels. You won't see obviously added ramps or railings — they are fully integrated. Like the line in the floor guiding visually impaired guests to the reception. We want our guests to explore what Stockholm has to offer. It's such a beautiful city, so we have an electric scooter available for guests who struggle to walk longer distances.
Things to Do in Stockholm
Stockholm's best examples of its historic beauty and enchantment can be found in Gamla Stan, the medieval Old Town. Home to the Royal Palace, the Nobel Museum and a handful of churches with sky-scraping bell towers, it's easy to get lost in the narrow alleyways and colorful façades of alternating warm hues on this tiny island.
Across two channel waterways is the Vasa Museum, Scandinavia's most visited attraction. Museumgoers can marvel in the world's only almost completely reconstructed 17th-century war ship, Vasa, which sank in 1628.
Art abounds in Stockholm, from the modern designs of the rare skyscraper to the depths of the underground rail system, where 90 of the 100 stations' interiors are painted and designed by more than 100 artists. These works of art make the 60-mile-long Stockholm Tunnel Rail the world's longest art gallery. For a more concentrated display of art, Stockholm's Moderna Museet on the island of Skeppsholmen houses modern and contemporary art from Swedish and international artists such as Pablo Picasso, Salvador Dalí and Henri Matisse.
Stockholm: Just the Facts
Time zone: GMT +1
Phone code: Country code: 46 City code: 8
Currency: Swedish krona
Key industries: Timber, hydropower, iron ore
COMING AND GOING
U.S.citizens must have a passport valid for at least six months beyond the planned period of stay and do not need a visa for stays up to 90 days.
OFFICIAL LANGUAGE
Swedish
Stockholm Info to Go
Stockholm has two major international airports: Bromma Stockholm Airport just outside the city, and Stockholm Arlanda Airport, approximately 20 minutes north of the city. From Bromma, the Flygbussarna coach travels to the center every 15 minutes, a journey which takes 20 minutes and costs 75 SEK (about $9.50) for one trip or 150 SEK (about $19) for a round-trip ticket. To reach central Stockholm from Arlanda Airport, travelers can take the Arlanda Express bus that terminates at Stockholm Centralstation and costs 99 SEK (about $12.52) for one trip or 198 SEK (about $25.05) for a roundtrip.
Where to Stay in Stockholm
HOTEL AT SIX Start with a typical Swedish breakfast at the bakery before plugging into the broadcast/podcast room. After work, guests are invited to the cocktail bar for Tipsy Tea time. Hotel At Six, Brunkebergstorg 6, Norrmalm $$$
DOWNTOWN CAMPER HOTEL From Scandic Hotels comes a centrally located accommodation with a lifestyle concierge well-versed in the best of Stockholm, plus a rooftop wellness center with a pool and sauna. Brunkebergstorg 9, Norrmalm $$$
HOTEL RIVAL Glamour meets ingenuity at this chic hotel. Rival's cozy bistro, four dedicated meeting rooms and a 700-seat theater/event space bring business to the other side of Stockholm. Mariatorget 3, Södermalm $$$
Restaurants in Stockholm
LILLA EGO Inventive and aesthetically pleasing plates are on the menu at Lilla Ego, including Scandinavian standouts like sturgeon caviar, kalix bleak roe and blackened Arctic char. Västmannagatan 69, Vasastan $$$$
OPERAKÄLLAREN Step into the dining rooms of 19th-century royalty in this antique-style restaurant with cutting-edge cuisine where staff in white tuxedo coats serve plates of edible art. Opera House, Karl XII's Square, Norrmalm $$$$
TAK Pick the brain of Sweden's only saké sommelier at this top-floor Japanese restaurant with city views. Tak was named Business Restaurant of the Year by business publication Dagen Industri. Brunkebergstorg 4, Norrmalm $$$$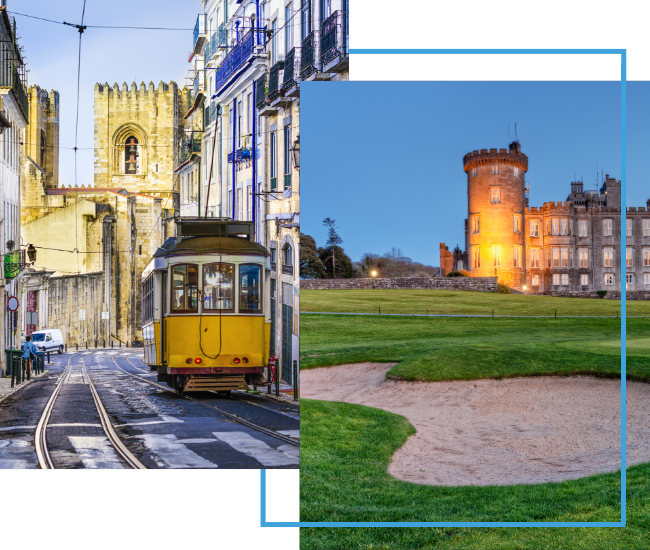 FX Excursions
FX Excursions offers the chance for once-in-a-lifetime experiences in destinations around the world.
Explore Excursions
Mazatlán, Mexico, has long been an attractive home destination for Canadian and American retirees, but, in recent years, young, digital nomads have also discovered the charms of this coastal city, finding inexpensive accommodations, beautiful weather and plenty of bandwidth for working remotely. The laid-back beach scene definitely eases the transition of relocating to Mexico's West Coast.
Sponsored Content
Many small- and medium-sized businesses face time and budget constraints when organizing corporate hotel travel for employees. To address this problem, IHG® Business Edge emerged as a cost-free business travel solution for small- to medium-sized enterprises, offering travel managers exclusive access to enticing perks, handpicked educational resources and comprehensive company travel metrics. IHG Business Edge connects our loyal customers to our portfolio of 5,800 hotels and resorts across 18 brands in more than 100 countries.
For its third year, Global Traveler awards the airline, cruise line and hotel brand best representing diversity, equity and inclusion within the travel industry. Over the past year Global Traveler analyzed many airlines, cruise lines and hotel brands to determine which companies prove most committed to changing the world through diversity and inclusion.