On the outskirts of South Africa's largest city is what appears to be a middle-class neighborhood, with hillocks of abandoned mining slag heaps — a gritty reminder of the past — in the distance. I make my way past a neat network of streets void of trees but lined instead with brick-faced cinderblock tin-roofed homes. Their doors are ajar and kids are everywhere.
Welcome to Soweto (short for South-Western Townships), South Africa's most famous township. It wasn't long ago that Soweto, during apartheid, was off-limits to outsiders who were afraid to tread, many fearing the "what-if" scenarios. Now busloads of tourists arrive to take in the historic sites and new developments.
Start in a nook dubbed Orlando West — during apartheid hailed as "the Wild West" — and veer onto Vilakazi Street, famous for two former residents: Nelson Mandela and Desmond Tutu. Nowhere else in the world is there a road on which two Nobel Peace Prize Laureates once lived.
Head inside Mandela's earlier home, now a museum, to see the simple three-room abode with its array of Papa Africa's personal items, from photos to his bedroom and even his well-worn boots.
For your journey into the history that shaped South Africa's here and now, a must-visit lies east of the township at the Apartheid Museum. Take tissues. The emotionally charged collection starts with a bang with photos of the executed; graphic footage and actual torture devices are on display, but rest assured the museum meshes restful places to reflect and displays artwork of post-apartheid life from some survivors who are now artists.
By the Hector Pieterson Memorial and Museum, the infamous photo of a helpless teenager holding the lifeless body of the young student stands as a stark reminder. The picture gripped hearts around the globe, and Pieterson's name is synonymous with apartheid itself.
Music is the lifeline of South Africa, and the a cappella Soweto Gospel Choir is another township success story. Chances of catching a performance by the traveling ensemble are slim, but other local singers regularly perform around the neighborhood.
For an upscale eatery that's not fussy and caters to both tycoons and Nobel Peace Prize winners (Richard Branson and Archbishop Desmond Tutu), Nambitha Restaurant features home cooking inspired by the owner's mother, Mama Jacobeth Vilakazi. Find fish, various meat curries and traditional dishes like mogodu (wild spinach) and pap (maize porridge).
Visitors can overnight at quaint places like Vhavenda Hills Bed and Breakfast, only footsteps away from Vilakazi Street in the heart of Soweto, or at the Soweto Hotel on Freedom Square, the district's first 4-star hotel.
A South African businessman recently completed Maponya Mall, purportedly the largest mall in Soweto. For retail therapy, quick bites and fun diversions for movie buffs and health nuts, the large multicomplex venue satisfies every whim. Don't be surprised by the Richard Branson gym, either — the king of the Virgin empire opened a Virgin Active health club here.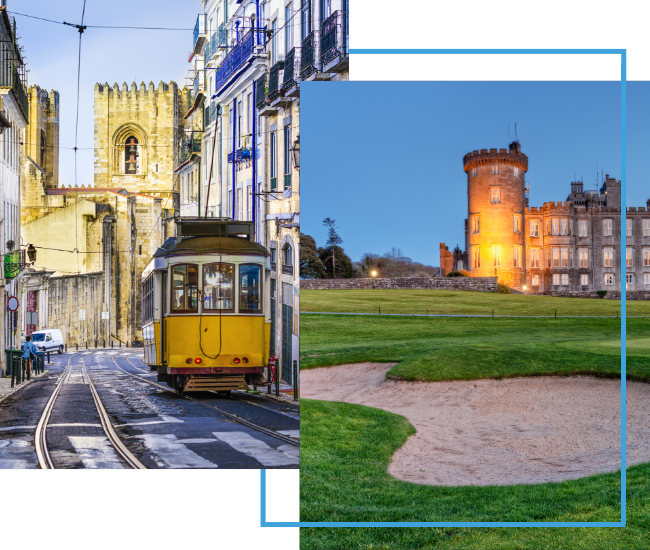 FX Excursions
FX Excursions offers the chance for once-in-a-lifetime experiences in destinations around the world.
Explore Excursions
Red Savannah launched a new series called In the Footsteps of…, which debuts itineraries of well-known figures, the first being Coco Chanel. As Chanel No. 5 celebrates its 102nd anniversary this year, the travel company invites fashion lovers, history enthusiasts and admirers of Coco Chanel to experience the new itinerary, In the Footsteps of Coco Chanel. The experience allows travelers to step into the remarkable life of one of most iconic figures in the fashion world.
Sponsored Content
The Islands of Tahiti offer a range of captivating activities for travelers with diverse interests, from hiking to breathtaking waterfalls, riding horses on secluded beaches; swimming with sharks; or immersing in Polynesian culture through traditional dance, music and art. For watersports enthusiasts, the crystal-clear lagoons offer exhilarating experiences like surfing, kiteboarding and paddleboarding. And if you're looking to relax, the pristine beaches, overwater bungalows and tropical sun offer the perfect setting. With 118 islands and atolls to explore, island hopping is an excellent way to experience the full diversity of The Islands of Tahiti. With its blend of adventure, culture and relaxation, The Islands of Tahiti offer a truly unique travel experience.
Mazatlán, Mexico, has long been an attractive home destination for Canadian and American retirees, but, in recent years, young, digital nomads have also discovered the charms of this coastal city, finding inexpensive accommodations, beautiful weather and plenty of bandwidth for working remotely. The laid-back beach scene definitely eases the transition of relocating to Mexico's West Coast.