WINDY, WALKABLE WELLINGTON, New Zealand, has to be one of the most laid-back and unpretentious capital cities anywhere. Its casual friendliness and relaxed attitude embody trust and make doing business here a real pleasure.
Just about picture-perfect, Wellington sits on the shores of a deep harbor surrounded by a natural amphitheater of wooded hills. But they're not kidding when they call it Windy Wellington, thanks to its position on Cook Strait, a passage between New Zealand's north and south islands. While the locals take a certain quirky pride in the wind, visitors might want to pack a windbreaker. On the plus side, air pollution is nonexistent, as any fumes are whipped away, and wind power is harnessed for electricity thanks to the 62 turbines set on the surrounding hills, making the air so clean the city fairly sparkles.
Though New Zealand's business culture still echoes its British roots — it is formal, reserved and conservative — you'll find the South Pacific warmth and friendliness create a relaxed yet professional atmosphere founded on egalitarianism.
Business etiquette tends toward forthrightness, honesty and hard work. Greetings generally consist of a handshake, smile and direct eye contact. And women are treated as equals in the New Zealand workplace, often rising to senior corporate positions. Business dress is eclectic and often depends on the industry. Formal business settings favor the traditional dark suits while the more creative crowd leans toward relaxed attire.
Although the general approach to management in New Zealand is hierarchical, with decisions made by senior-level executives, the ideas, input and collaboration from all members of the organization are also highly valued. At the same time, while most New Zealanders shun formal titles, it's a good idea for business visitors to use these until instructed otherwise.
Besides Wellington's more traditional service-based economy — including finance, business services and government — the city thrives as the center of New Zealand's film and special effects industries. As one of New Zealand's major seaports, Wellington is also big in domestic and international shipping.
Wellington's central city, at slightly less than 1.5 miles in diameter, makes it possible to walk from one side to the other in about 20 minutes. But Metlink can also get you anywhere within the city using buses, trains or ferries. It's worth stopping by the Wellington i-SITE Visitor Information Centre to pick up an easy-to-use journey planner and a Snapper card, offering a cheaper and faster way to pay. Taxis are plentiful and readily available.
Wellington claims to have more bars and restaurants per capita than New York City. With rich farmland to the north and the ocean's bounty to the south — and a location tucked between the country's finest wine regions — it boasts some spectacularly good eateries. When business ends, consider a visit to the nearby wine regions, and be sure to sample the product while in Wellington. Known for both its craft beers and coffee, a wealth of choices for business meetings includes a full meal or just a fast espresso.
For the hip and happening and a plethora of options for that business lunch or breakfast, head to Cuba Street. Loretta offers an award-winning modern décor and far-from-ordinary food, along with a good list of wines available by the glass or bottle. Open Tuesday through Sunday, intriguing treats include open-faced broccoli, feta, sunflower and pumpkin seed sandwiches and date, banana, cashew and chocolate coconut milk smoothies. Quirky and fun Fidel's Café calls itself "a bohemian bastion on upper Cuba Street," serving food and drink amid a fabulously eclectic décor for more than 20 years.
Wellington's waterfront offers a beautifully walkable public space dotted with cafés, parks, sculptures, bars and ice cream vendors. It makes for a primo spot for a casual business meeting. If the weather is fine, grab a gourmet coffee and hang out for a bit at Frank Kitts Park.
The Museum of New Zealand, or Te Papa Tongarewa, charges no entrance fee and offers a fascinating look into this diverse country. Collection areas cover Taonga Māori, Pacific cultures, history, photography, art, botany and zoology. But perhaps its most bizarre attraction is the world's largest specimen of the rare colossal squid, weighing in at more than 1,000 pounds.
One of the city's most iconic sights you won't want to miss is the bright red Wellington Cable Car. The vehicular rail runs from Lambton Quay up to Kelburn, guaranteeing some of the best views of Wellington.
If there's time, a visit to Zealandia Wildlife Sanctuary offers a look into the country's flora and fauna, including 40 species of birds, dozens of reptiles and hundreds of plants. Volunteer guides help make the most of your visit.
The Lord of the Rings aficionados won't want to miss a behind-the-scenes glimpse into the imagination and artistry behind some of the world's most spectacular movies at the Weta Cave mini museum, right where the special effects wizardry happens.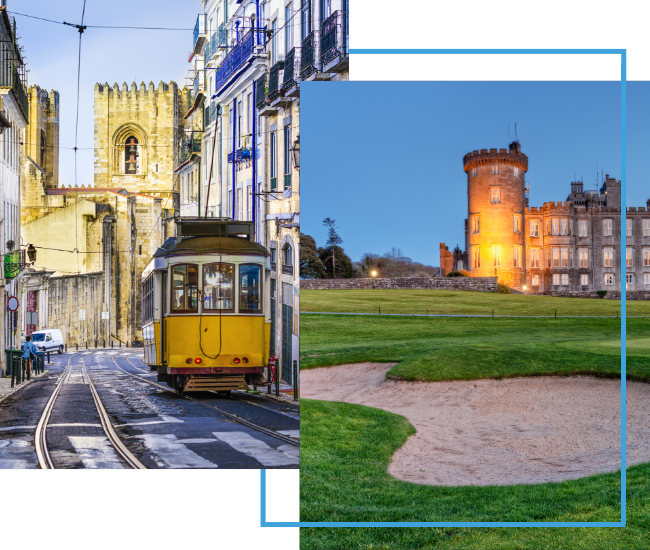 FX Excursions
FX Excursions offers the chance for once-in-a-lifetime experiences in destinations around the world.
Explore Excursions
Mazatlán, Mexico, has long been an attractive home destination for Canadian and American retirees, but, in recent years, young, digital nomads have also discovered the charms of this coastal city, finding inexpensive accommodations, beautiful weather and plenty of bandwidth for working remotely. The laid-back beach scene definitely eases the transition of relocating to Mexico's West Coast.
Sponsored Content
The Saronic or Argo Saronic Islands of Greece call travelers to explore its seven small islands and islets brimming with history, natural sites and more. With most easily accessible by boat, the islands' proximity to ports of Athens make the Saronic Islands an ideal destination for those preferring shorter boat rides. In fact, trips from Athens ports to the islands take only between 10 minutes and two hours, depending on the island you choose, making them perfect for day or weekend trips. From Piraeus port, you can access Hydra, Spetses, Aegina and Poros directly. Come explore these stunning islands with us and find the inspiration to plan your next trip to these islands. Hydra Hydra town curves around a slope overlooking the Argosaronic Gulf like an amphitheater and is considered one of the most romantic destinations in Greece. Most unique to the island is its lack of vehicles. People on the island get around on mules and donkeys as well as water taxis, making for a peaceful and laid-back day. Hydra lies a two-hour ferry ride from Piraeus port in Athens.
For its third year, Global Traveler awards the airline, cruise line and hotel brand best representing diversity, equity and inclusion within the travel industry. Over the past year Global Traveler analyzed many airlines, cruise lines and hotel brands to determine which companies prove most committed to changing the world through diversity and inclusion.